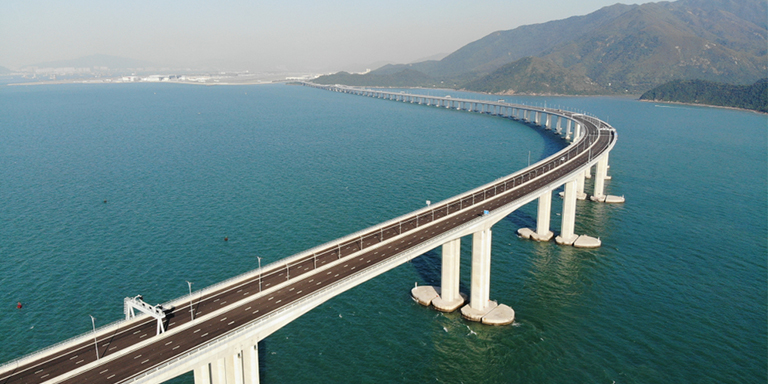 https://hkmb.hktdc.com/en/1X0AKF9I
Entrepreneurs explore green Greater Bay Area
Low costs and proximity to Hong Kong are drawcards bringing start-ups to rural communities in southern Mainland China.
Zhuhai, one of the 11 Guangdong-Hong Kong-Macao Greater Bay Area cities, has actively implemented policies and measures to attract Hong Kong-based businesses, including those with overseas origins. The city has successfully drawn in more than 1,300 Hong Kong-funded enterprises in sectors ranging from cultural creativity to tourism. In addition, Zhuhai and its neighbour Jiangmen are promoting agricultural development, including sustainable farming, which is luring interest from Hong Kong.
Bridge link
The Zhuhai Special Economic Zone was established in 1980; industry in the city is based on six foundations – information technology, home appliances and electrical goods, power and energy, biopharmaceuticals and medical equipment, petrochemicals, and precision machinery. In addition to these broad sectors, Zhuhai has enterprises in the specialised fields of printing supplies and yacht making.

With the opening of the Hong Kong-Zhuhai-Macao Bridge, Zhuhai has the unique advantage of being able to connect with the Hong Kong and Macao Special Administrative Regions by land. Hengqin in Zhuhai is the mainland's third free trade zone. More than 60,000 companies had registered by the end of 2018. Policies and measures to attract Hong Kong businesses include income-tax breaks for Hong Kong and Macao residents and qualified companies, providing 15% corporate income-tax benefits. The measures successfully attracted more than 1,300 Hong Kong-funded enterprises, involved in cultural and creative industries, tourism and other sectors.
Tour guides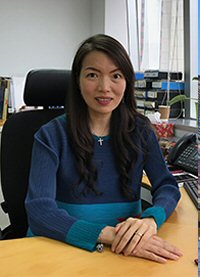 Hong Kong residents holding a valid Hong Kong Special Administrative Region Tourist Guide Card or Tour Escort Pass can apply for a Hengqin tourist guide certificate and practise locally. Successful Hong Kong applicants will receive a Rmb3,000 (approximately US$420) payout. Guides practising in Hengqin without regulatory infringements for 30 days will receive a Rrmb20,000 reward. Team leaders practising for 45 days will have a Rmb30,000 reward to encourage more Hong Kong people into the business.

Mandy Ng, the Hong Kong Trade Development Council's Regional Director, Southern China, said the Zhuhai Municipal Government is committed to creating an innovation-driven city and introducing such measures as housing subsidies to attract talents. The Guangdong Provincial Government sees great development potential in Henqin and plans to establish a base for young innovators and entrepreneurs from Hong Kong and Macao this year, launching a series of measures to optimise the entrepreneurial environment.

"Young people [from Hong Kong and Macao] starting a business in Guangdong can enjoy the same employment and entrepreneurship support policies as local youths. This will help promote the mutual recognition of vocational qualifications between Guangdong, Hong Kong and Macao under the framework of the Closer Economic Partnership Arrangement, and introduce education, medical and social welfare organisations from Hong Kong and Macao to enhance living support and other services in Hengqin. The series of measures is expected to attract young entrepreneurs to consider basing themselves in Hengqin." Ms Ng said:
Green economy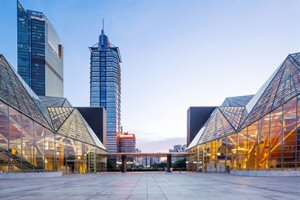 In addition to innovation and technology, a focus of the Greater Bay Area is to promote a sustainable society and develop a low-carbon economy.

Jiangmen is focusing on several emerging industries, including new energy and light sources, new materials, high-end equipment manufacturing and green home appliances. Jiangmen is an important centre for farming and agro-industries in the region and was a first-mover in the Guangdong-Taiwan agricultural cooperation experimental area. The municipal government sought to accelerate agricultural development, build liveable villages, vigorously cultivate high-quality farm products, accelerate construction of the Guangdong Agricultural Product Processing Demonstration Zone and the "modern seed industry corridor" in Jiangmen. Authorities proposed increasing farmers' agricultural production subsidies, including agricultural insurance.
Green tea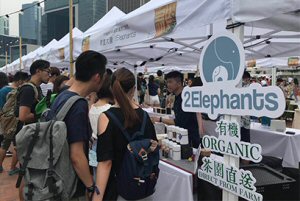 A few years ago, Michael Lau, the founder of tea company 2 Elephants, travelled to Wuyi Mountain in Fujian province. Impressed by the quality of the tea farmed there, he sought to develop sustainable agriculture in Mainland China. His firm processes and supplies tea products to high-end restaurants, bringing ecologically cultivated tea to customers. Mr Lau said he had considered setting up a company in Shanghai but set-up costs and other factors led him to use Jiangmen as the mainland base. Apart from high costs, Shanghai had fewer talents in related industries, he said.

"Therefore, the Greater Bay Area was selected," Mr Lau said. "Jiangmen is one of the lower-cost parts of the Greater Bay Area. And the incubator I contacted was located in Jiangmen, so we settled in Jiangmen."

Apart from providing rental concessions for his company's offices, the incubator also arranged for it to meet experts for advice.

"One of the experts pointed out that if pre-packaged cold-brewed tea was to be introduced in the mainland, a large amount of funds would be required to build a factory and apply for a licence," Mr Lau said. "Although the company finally decided to abandon relevant business plans due to the complexity, the expert opinion enabled us to save time and effort that would not pay off. This shows that incubators are very important for the company's development in the mainland."

The company's business is mainly concentrated in Hong Kong and the mainland, and it has offices in Hong Kong and Jiangmen, Mr Lau said. In addition to providing processed products such as cold tea for Michelin restaurants, 2 Elephants also regularly organises tours with in-depth tea learning experience groups. The group takes members to many ecological tea plantations in the mainland to learn how to grow, pick and make tea, hoping to promote cultural exchange.

Mr Lau believes the offices in Hong Kong and Jiangmen have complementary roles. The Hong Kong office can bring confidence and assurance to customers. "Mainlanders have certain confidence in Hong Kong brands or Hong Kong companies. For example, they will be more willing to discuss business with you. If they need to choose a partner between mainland and Hong Kong companies, Hong Kong companies have a higher chance of being selected. This is because Hong Kong companies use a clear approach to dealing with matters. Besides, the testing of tea in Hong Kong is more thorough and gives customers more confidence."

He said many policies in Greater Bay Area cities help young people from Hong Kong and Macao set up in the mainland but preferential policies for agricultural development are mainly concentrated in upstream industries, including raw materials for organic fertiliser or zero fertiliser. He hoped that the ecological tea business, in the middle of the supply chain, would accrue more benefits in future. Mr Lau expects the nine mainland Greater Bay Area cities and two special administrative regions will introduce more complementary policies, especially to finance start-ups.

Related link
HKTDC SME Support

Food & Beverages
Tourism & Hospitality
Hong Kong
Mainland China