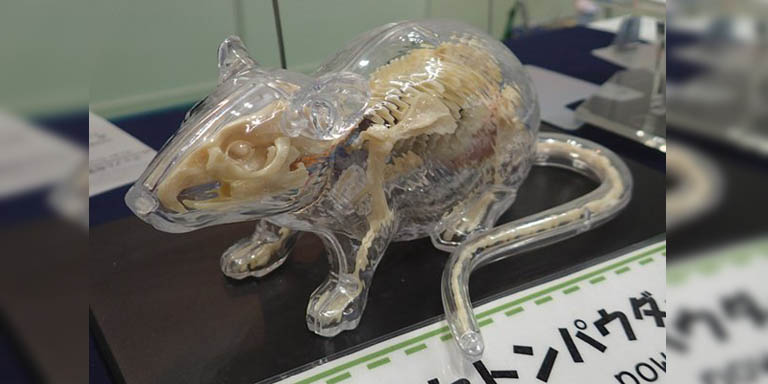 https://hkmb.hktdc.com/en/1X0AKEL9
Innovation rules at BioJapan Expo
With biotech offering famously narrow market windows, many manufacturers need to go to great lengths to remain truly competitive.
Viewed as very much a new frontier, the defining characteristics of the biotechnology sector appear to be the sheer breadth of its potential applications and the need for in-depth specialisation to make good on any of its myriad possibilities. While research and development plays a key role here, it is no guarantee of success, with many new-to-market products frequently falling by the wayside.
Niche players
Given the high level of specificity of many such products, they also tend to occupy relatively tiny market niches. This frequently means that any one domestic market seldom offers enough scope for return on – the often considerable – investment, obliging manufacturers to take a truly global approach when launching a new product.

One opportunity to see this singular business ecosystem in action comes courtesy of BioJapan, the nation's premier biotechnology trade show. Billing itself as "Asia's Premier Partnering Event for the Global Biotechnology Industry", this annual event – now heading for its 22nd edition – typically attracts about 1,000 exhibitors and some 20,000 attendees.

Like many exhibitors at the event's most recent iteration, Sysmex, a Kobe-based healthcare company, was heavily focused on R&D, particularly with regard to gene, cell, and protein measuring technologies. It was also – according to Natsuka Kiyama, a member of the company's clinical innovation team – intent on marketing the fruits of its research on a global basis.

Expanding on this, she said: "This year, we are highlighting one of our latest innovations – a recombinant protein made out of silicone. As with many of the products that stem from our proprietary research, it has a very specialised application, making it important for us to market it on a global basis. Although we are headquartered in Japan, we have offices all over the world and supply our range to more than 190 countries.|

"As well as marketising the end results of our R&D, we have also been supplying our research equipment – much of which is now [artificial intelligence]-enabled – and methodology to third parties. To date, we have only sold them domestically but we are now looking at the international market."
Global reach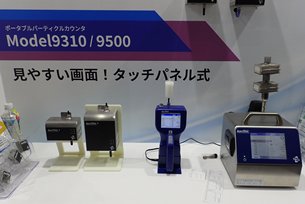 Another exhibitor looking to go global was Human Metabolome Technologies, a Yamagata Prefecture biotech specialist. Despite being based somewhat off the beaten track, the company has already built something of an international profile.

Providing something of a progress report, Miho Shoji, a member of the company's research and development department, said: "We already have overseas sales departments in place in Boston in the US and in Leiden in the south of Holland. As this is such a fast-developing area, we believe there's plenty of scope for expanding the use of metabolome technologies around the world.

"Basically, metabolomes are any one of a range of small-molecule chemicals, including sugars, lipids and amino acids. For our part, we produce ExoIntact – on sale for about US$700 – an exosome isolation kit that can be used to create extracts of such chemicals for research, diagnosis and food production purposes. They are typically bought by academic, healthcare and medical research institutions."

One of the main drivers of innovation in the biotech sector is the speed with which markets become saturated with very similar products that have little or no differentiation. This inevitably obliges companies to seek to continually re-invent their products in order to maintain some kind of competitive edge.

One exhibitor clearly in the midst of this very cycle was Nitta, an Osaka-based manufacturer of industrial machinery. Its particular solution was to create ever more compact and miniaturised versions of its product range. In line with that, this year the company was looking to showcase its range of hand-held, portable particle counters, which weighed as little as 6 kilograms and were on sale for between US$1,000 and US$15,000.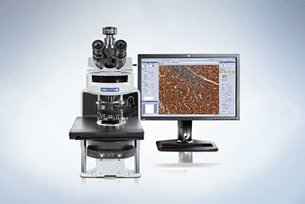 Taking something of a similar approach was Olympus, the Tokyo-headquartered optical giant, which had opted to focus on a newly launched microscopic scanner, one said to be optimised for continuously filming and monitoring within a laboratory environment. Maintaining that the product represented something of a departure for the company, Shogo Usui, a member of its R&D team, said: "While it looks like a scanner, it has all the functionality of a microscope, while being about half the size of any comparable product on the market.

"The advantage of it having a smaller footprint is that it can be easily placed inside small or medium-sized lab incubators in labs. Once in situ, it can be used for cell counting, colony counting and cell checking, among other applications."

With Mr Usui acknowledging that the company's competitors will inevitably ultimately produce something comparable, this highlights the difficulty in identifying just what can deliver long-term profitability within the biotechnology sector. With commercial operations often unwilling to underwrite research with limited exploitability, this has led to state research institutions and non-profit organisations frequently taking on research projects where the ultimate marketisation is far from apparent.
Corporate benefits
If such blue-sky research ultimately proves to have commercial value, it then tends to be passed on to private companies, effectively in the form of government subsidy. At the event, this particular phenomenon was exemplified by Japan's Ministry of the Environment, which had on offer a nano-cellulose material developed by its in-house R&D department. In order to bring it to market, it had engaged the services of Seiwa Supply, an Osaka-based materials distributor.

Outlining just a few of the applications of the material, Chika Kanda, a manager with Seiwa, said: "Basically, the Ministry of the Environment developed a very light – but strong – metal substitute. It has since been handed over to a range of manufacturers, which have used it to make a number of different products, including a series of car bodies that were debuted at the Tokyo Motor Show earlier this year."

In addition to such informal subsidies, national governments also impact on the biotechnology sector via their health and safety regimes, although, for many at the event, this was seen as a less beneficial intervention. Essentially, it was felt that many overly cautious state bodies may have unintentionally created unofficial trade barriers by way of being overly risk-averse. Fortunately, even this was seen as creating opportunities for some in the sector – notably EPSI International, a Tokyo-based consultancy that aims to help would-be importers navigate their way through any such bureaucratic hurdles.

Acknowledging that Japan's regulatory requirements could be perceived as overly strict, Motoki Fuji, the manager of EPSI's medical device regulatory affairs division, said: "It's a fast-growing sector and we currently have a lot of clients from Mainland China and the United States. Basically, our services help such companies when they want to negotiate with regulators with regard to things like conducting clinical trials.

"Any such trials, inevitably, have a lot of mandatory requirements, particularly with regard to scale. Naturally our clients want to work with smaller samples and involve fewer patients. In order to find something acceptable to both parties, we work with our clients and with government officials in order to find some kind of compromise that works for all concerned."

BioJapan 2019 took place from 9-11 October at the Pacifico Yokohama Conference Center.
Related link
HKTDC Research