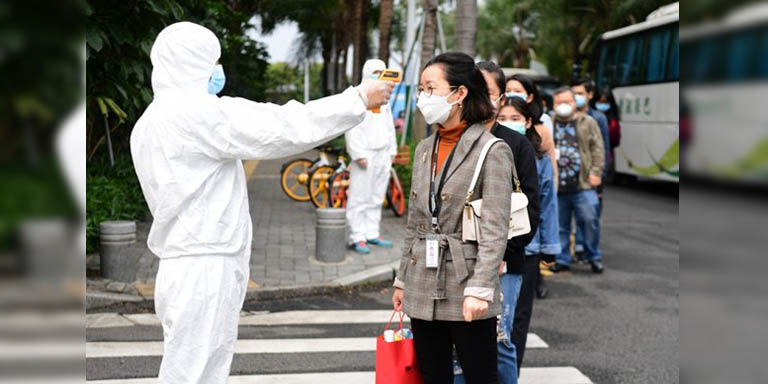 https://hkmb.hktdc.com/en/1X0AKCT7
Guangdong is ready for business
Many production sites are reopening in Mainland China as the COVID-19 outbreak appears to ease off, with Guangdong taking the lead.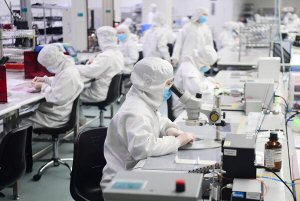 Businesses in Guangzhou, Shenzhen, Dongguan and several other Guangdong cities are said to be gradually resuming operations as fears over the further spread of the COVID-19 outbreak appear to be receding. In line with this, it seems that a substantial number of companies are actively revising their production schedules in order to take account of the long layoff, while also looking to recruit additional employees.

It is also understood that many manufacturers in the Pearl River Delta region have put their enforced downtime to good use, reopening their doors with plans already in place as to how to make up the production shortfall occasioned by the long-extended Chinese New Year break.

In Guangzhou, the work resumption rate among larger manufacturers was said to be in the region of 99.5% as of 9 March. Even more impressively, in the Huangpu district of the city – an area home to a high concentration of foreign-invested businesses – the work resumption rate is said to be approaching 100%.

Some 100 kilometres away in Shenzhen, the work resumption rate among overseas-backed businesses was estimated at 98% as of 4 March, according to figures released by the Commerce Bureau of Shenzhen Municipality. The statistics also showed that the city's leading 100 exporters have also all resumed production, compared with just 30% a few weeks ago. Many such businesses are also said to be confident that their overall import/export levels for March will not fall more than 30% below their year-on-year average.

During a press conference held late last month in Dongguan, a city at the heart of the Guangzhou-Shenzhen economic corridor, it was announced that 83% of employees had returned to work at the 8,876 local large-scale manufacturing plants. This followed an earlier statement that had indicated 91% of staff had reported for duty at the city's largest 300 overseas-invested businesses. In total, among the 352 Dongguan businesses that had more than 1,000 employees prior to the Spring Festival break, 84.4% of their workers had resumed their roles.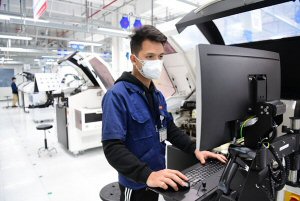 Turning to individual cases, one of the companies to have enjoyed a particularly high level of staff loyalty is Shenzhen-based ASM Micro Electronic Technology. With 2,169 employees, it is one of the world's largest manufacturers of semiconductor packaging equipment. Currently operating out of a 70,000-square-metre factory, its registered capital and total investment both exceed HK$700 million.

Speaking earlier this month, Yang Shizhong, a senior manager with the company, said: "More than 1,800 of our workers – 82% of the total – have resumed their jobs since we reopened on 13 February. Of the absentees, the majority remain quarantined in Hubei Province in line with national requirements."

Fellow Shenzhen business Superb Creation Furniture was another to see the majority of its workforce back on board. Reflecting on the low level of absentees given the circumstances, a company spokesperson said: "Since the beginning of March, we've welcomed back 1,172 employees – about 75% of our total roster."

Established in 2000, Superb Creation specialises in the production of sofas, coffee tables and shoe cabinets. A Hong Kong-headquartered company, its exports were valued at Rmb860 million (US$122 million) last year, with the majority of output destined for the United States.

This pattern of impressive returns was reflected among many of the leading businesses in the province and particularly among those with foreign backers. In the case of Dongguan's Somacis Graphic PCB, a British-Italian joint venture with a focus on innovation in the circuit-board sector, 540 of its 600 workers have resumed their roles.

OrbusNeich Medical (Shenzhen), meanwhile, a company with both US and Hong Kong roots and a specialist in the manufacture of devices for vascular disease treatment, began the first phase of its official reopening on 10 February. Within a month, all its employees – except for 59 still under mandatory home quarantine in Hubei – were back at work.

Not every company has been quite so fortunate. Dongguan's Digital Printed Circuit Board was still only operating at 50% capacity as of 7 March, largely because more than 20% of its staff had not returned to the plant. Commenting on the difficulty this was causing the Taiwan-owned business, General Manager Chu Sijun said: "The outbreak has been very challenging for us, causing us to miss our February deadlines by some 20 days. At present, we remain somewhat understaffed and have been rejigging work rosters to make the best use of our available resources. We are also actively recruiting."

Some businesses in the province had very little discretion as to when to resume operations. In the case of Nansha-based Dongsheng Farm, one of the 245 key agricultural production centres within the Guangdong-Hong Kong-Macao Greater Bay Area, its reopening was a government priority and deemed essential in order to maintain vitally needed supplies.

In fact, the company's workers have been putting in extended hours since the early days of the outbreak, as it looked to maintain its commitment to supplying nearly one million people with 500 tons of vegetable produce a day. In order to make good on this, the company has agricultural production facilities in many parts of the mainland.

One of its most hard-pressed facilities amid the epidemic has been its 4.3-square-kilometre site in Hunan's Xintian county. From there, it managed to supply largely locked-down Wuhan with 20 tons of fresh produce every day. At the same time, the company's Nanshan and Dongguan sites continued to supply Hong Kong with 50 tons of vegetables on a daily basis.

Commenting on how the business is now coping, Vice-president Fan Meihong said: "By the beginning of March, 95% of our workers had reported for duty – and that figure has only increased. Right now, we're only 10 workers down on our optimum capacity."

Related link
HKTDC Research
Hong Kong
Mainland China