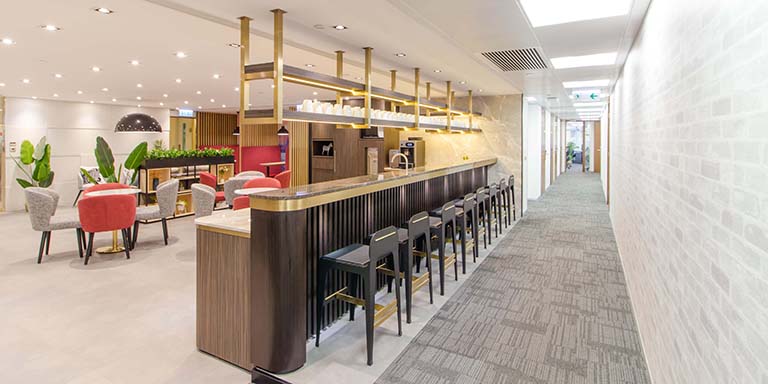 https://hkmb.hktdc.com/en/1X0AK6WM
Flexibility the key to space sharing
An Asia-Pacific flexible office provider sees client focus as a foundation for its success.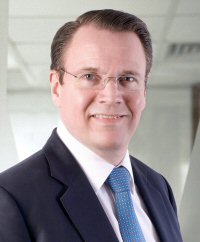 Hong Kong-based flexible working space provider Compass Offices, established in the aftermath of the 2008 global financial crisis, found its first decade of operation challenging, but the company remains bullish on its prospects.

Compass CEO Hans Leijten said the decade was turbulent but his firm remains a strong business, operating nearly 40 centres in nine cities and with an optimistic outlook for the future.

"When Compass Offices was founded 10 years ago, the world was familiar with business centres and serviced office products," Mr Leijten said. "It was after the financial crisis and markets were starting to heal after the beating they received in 2008.

"Our founder, Andrew Chung, previously had one of his companies set up at the space of a serviced office operator. Having dealt with hidden prices and inconsistent services from the operator, Mr Chung knew he could do it better with more consideration for clients."

Understanding the challenges businesses faced at the time, Mr Chung harnessed his own experience and knowledge to establish Compass Offices, providing workspace and professional services solutions that suited the different needs of each client.

Compass Offices conceived a hybrid model to compete with other operators vying for the same space, Mr Leijten explained.
Cafe culture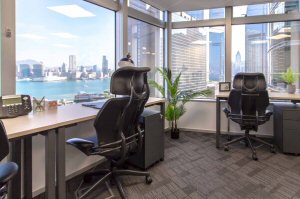 "When the coworking industry took off, it brought the concept where people from different companies share the same office, and this introduced a shared space environment," he said. "What we noticed, though, was that our professional and corporate clients preferred to have their own private space and would make their way to cafes outside the building for informal communications and meetings.

"We saw this as an opportunity to review our product offering and provide what they were looking for – thus we incorporated in our centres business lounges and breakout areas similar to the cafes our clients went to outside."

Compass Offices' hybrid model, which "did not exist (elsewhere) in 2009", gives clients privacy, with the option to have informal chats, host visitors, and join networking activities in the common area.

"They get to relax and unwind, and this ultimately enhances productivity for our clients as well," Mr Leijten said. "People want to interact professionally and personally, and the lounge space is an added feature they're happy to use."
Asia-Pacific success
The model was "an instant success", he added, explaining the "sure and steady growth" which followed in the ensuing decade. Today, the company has business centres in Hong Kong, Melbourne, Sydney, Kuala Lumpur, Singapore, Manila, Shanghai, Tokyo and Ho Chi Minh City, serving about 17,000 clients.

"We map out our strategies for different cities and plan out our next steps," Mr Leijten said. "We always make sure our next steps are profitable. You need to have the right business model."

The founders were optimistic from the outset but clients' long-term support and appreciation still surprised them.

"While we carefully planned for success, it turned out to be bigger than we expected," Mr Leijten said.

"We also anticipate further growth in our direction due to the changes in the way people work. People are environmentally conscious, and in a bid to go green, they are choosing flexible office space instead of renting a conventional office of their own, to reduce their carbon footprint.

"Market sources expect the flexible serviced office industry to grow by 20% to 30% by 2030, and we will ride this growth wave."

Mr Leijten said: "We have a clear focus – we provide for professionals and corporate clients that are looking for offices with a contemporary design, modern fit-out, great value and services at an attractive price.

"We can also tailor to clients' needs with our enterprise solutions that cater to specific workspace needs, design and location. Clients can enjoy flexible agreement terms, and the workspace can scale along with the growth of their businesses – thus saving on large upfront costs as well as project and outsource expenses."

The Compass model generated client retention, Mr Leijten added.

"In terms of expansion plans, our first priority is always in the markets where we are present, and we look at centre expansions at one or two cities on a yearly basis," he said. "We actively explore new growth opportunities and look for property owners to work with. Landlords and property owners are always welcome to contact us."

And the outlook for the next decade? "Our success greatly depends on people, both our clients and staff, which is why the Compass culture focuses on being people-oriented," Mr Leijten said. "After 10 years, we are grateful to our clients and our team, and we look forward to the next 10 where, together, we will continue to make 'A Great Place to Work'."
Related link
Compass Offices
Business Management & Consultancy
Real Estate Services
Hong Kong
Australasia
Southeast Asia
Australia
Malaysia