https://hkmb.hktdc.com/en/1X0AK6SQ
The Final USMCA Deal
On 29 January 2020, President Donald Trump signed the United States-Mexico-Canada Agreement (USMCA) into law, completing the ratification procedure within the US. With Mexico having given the deal its legal approval last year, it should come into force later this year, once it is officially ratified by Canada. The trilateral trade agreement, nicknamed NAFTA 2.0, is a landmark achievement for the Trump administration. The Office of the US Trade Representative (USTR) has called it a "high-standard trade agreement that will result in freer markets, fairer trade and robust economic growth in our region".
While the White House describes the USMCA as a comprehensive overhaul of the North American Free Trade Agreement (NAFTA) that it replaces, it actually replicates many provisions of the old agreement without any alteration. For example, there are no changes as regards duty-free treatment for industrial goods and textiles, temporary entry for businesspeople, and the review and dispute settlement procedures for antidumping and countervailing duty matters. Other provisions have been reproduced with minimal changes, including those on duty drawback, the merchandise processing fee, origin procedures and customs measures.
Having said that, the USMCA does include a number of provisions of particular importance. Most notably, although the North American free trade area remains essentially intact under the new deal, it will be more difficult for a number of products to qualify for duty-free treatment. US negotiators pushed for more stringent rules of origin in order to increase North American value content and limit the use of foreign components, including components made in Hong Kong and mainland China. These rules could potentially have a dampening effect on exports of certain textile inputs, automotive parts and other products from Hong Kong and mainland China to the North American continent.
In a recent interview with HKTDC's Assistant Principal Economist (Global Research) Louis Chan, J. Nicole Bivens Collinson, President, International Trade & Government Relations, of international trade law firm Sandler, Travis & Rosenberg, P.A., shared some views on the short-term and long-term effects of the USMCA on the North America supply chain and how Hong Kong and mainland Chinese companies can prepare for the changes.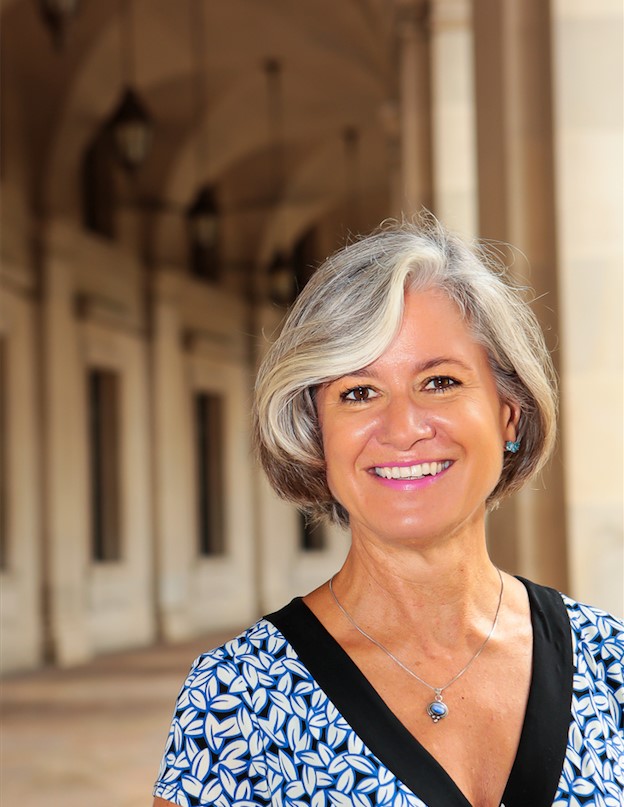 Chan: What are the key new provisions brought forward by the USMCA? Any significant changes made after the release of the full text of the USMCA in November 2018?
Collinson: On 10 December 2019, Mexico, Canada and the United States signed the USMCA, modifying key elements of the original texts signed on 30 November 2018.
Specifically, the amendments modified key elements of the original texts in regard to: (i) dispute settlement, (ii) labour and environmental provisions, (iii) intellectual property rights (IPR), and (iv) steel and aluminium requirements in the rules of origin for car and auto parts.
(i) Dispute Settlement
The final USMCA does not alter the 2018 version with respect to the investor-state dispute settlement ("ISDS") regime and the anti-dumping (AD) and countervailing (CV) duty dispute settlement system under Chapter 19 of the agreement.
For state-to-state disputes, however, the final text removed language that could have allowed a responding party to block the formation of a dispute settlement panel, closing a longstanding loophole in the dispute settlement system in NAFTA. Furthermore, new rules of evidence were created under the Rules of Procedure for Panels, a first for a US trade pact. Finally, the amended language eliminated the Free Trade Commission as a consulting body as an intermediate step to resolve disputes.
(ii) Labour and Environment
Revisions to the USMCA largely contribute to the improvement in labour monitoring and enforcement. While Mexico commits to significant labour reform, enshrining workers' rights like collective bargaining, the US will establish an interagency labour committee to monitor the implementation and maintenance of each country's labour obligations under the USMCA and Mexico's labour reform. The US will also request enforcement actions for violations of such labour obligations. The US will monitor protection to Mexican workers' rights vigilantly by establishing another independent Mexico Labour Expert Board and Forced Labour Enforcement Task Force as the major monitoring bodies, and appointing up to five labour attachés to provide "technical assistance" to Mexico.
The revised USMCA presumes that labour violations affect trade and investment, shifting the burden of proof on to any party alleged to have violated USMCA labour provisions to prove otherwise. It also enhances labour enforcement mechanisms by introducing a new "rapid response" dispute resolution process for labour violations in the areas of collective bargaining and freedom of association against individual facilities under specified sectors. In the US, where the procedures have yet to be established, the USMCA Implementation Act establishes a mechanism to provide the public with recourse against potential labour violations by a USMCA country or at specific facilities. The implementing legislation allocates funds for an additional five US personnel to be posted in US consulates in Mexico to focus on labour issues.
As for the environment, significant commitments have been added to the revised USMCA, expanding coverage under the agreement, enforcement and monitoring functions. It requires parties to adopt, maintain and implement seven multilateral environmental agreements ("MEAs") and consider additional MEAs in the future. The revised USMCA also adopts the same presumption as in labour violation disputes – i.e. that environmental violations are presumed to affect trade and investment unless the responding party can demonstrate otherwise.
As with labour enforcement, the US will establish an interagency environmental committee to monitor each country's compliance with USMCA environmental obligations and request enforcement upon violation. It will place environment-focused attachés in Mexico City to monitor compliance. The USMCA Implementation Act also provides for mechanisms and resources to support environmental commitments under the USMCA, including authorising the North American Development Bank to support the financing of projects related to environmental infrastructure.
(iii) Intellectual Property Rights (IPR)
The revised agreement has removed the uniform 10-year period of data exclusivity for biologic drugs for all parties. Separately, patent protection for new uses, methods or processes of a known product was included in the initial USMCA but was removed by the Protocol of Amendment. Additionally, several provisions contained in current US law were added to the USMCA to promote the development of generic drugs.
(iv) Rules of Origin for Car and Auto Parts
To import cars and auto parts duty-free, the requirements under Rules of Origin in Chapter 4 of the USMCA must be fulfilled. Under the original USMCA text, 75% of cars or auto parts had to originate in North America, and 40-45% of auto content needed to be made in a place where employees make an average of at least US$16 per hour. The revised provision sets a higher bar by specifying the production method of steel and aluminium content, requiring at least 70% of the metal to be "melted and poured" in North America. This new rule will have a 7-year phase-in period for steel and 10 years for aluminium.
Chan: How may these new provisions affect Hong Kong's exports to North America?
Collinson: The biggest impact will be on existing supply chains, most significantly those in the automotive industry. The original USMCA establishes 'core', 'principal' and 'complementary' parts. Each of these has a different regional value content (RVC) requirement and applies differently to passenger vehicles and light trucks. For example, core parts have to meet a 75% RVC, principal parts a 70% RVC and complementary parts a 65% RVC. For heavy trucks these RVC requirements are different. But the end result is that what may have been sourced from mainland China or Hong Kong and been used to calculate the RVC under the previous methodology as a deemed component will no longer suffice.
The revised USMCA further tightened the motor vehicle rules of origin, adding a requirement that 70% of a motor vehicle's steel and aluminium must originate in North America to receive duty-free benefits. The revision states that the steel must be melted and poured within North America to be considered as originating, beginning at year seven of the agreement. For aluminium they will consider the appropriate requirements in year 10 of the agreement.
Compliance managers at US auto makers have started working with engineers and designers to ensure that when they develop new ideas, parts or components they are aware of the RVC requirements that must be met for the finished vehicle. This engagement of compliance with development has never been in place in the past. There is also likely to be a potential influence on the location of production, in tandem with the requirements for some products to be produced with labour that makes US$16 per hour. As a result, the supply chains in place for these items are likely to be unavailable or diminished for mainland China and HK suppliers.
Chan: There is an unprecedented provision included in the text of the USMCA, which is considered potentially a hindrance to any eventual free trade agreement between Canada and/or Mexico with mainland China. What exactly is it?
Collinson: The provision at issue is Article 32.10: Non-Market Country FTA. The title alone signifies that this provision is meant to stem the tide of free trade agreements by the US' northern and southern neighbours. There are few truly non-market economies in the world. In general, Canada, US, Mexico, Germany, and the UK are considered market economies where the prices of goods are set by supply and demand. There is no internationally recognised definition of a non-market economy. The UNCTAD, WTO and IMF all have different definitions[1].
The USMCA fails to define "non-market economy". There are many countries that have some national control over certain segments of their industry and economy and are a "mixed economy". This statement is true for certain industries in mainland China which are not controlled by the government and are part of a market economy. However, it is clear that the US targeted mainland China with this provision because it treats mainland China as a non-market economy especially in anti-dumping (AD) and countervailing (CV) duty cases.
So although we begin with ambiguity that can be interpreted by each party, the provision was essentially designed to require Mexico and Canada to first consult with the other parties before it initiates FTA discussions with countries such as mainland China. Additional consultation is required before concluding and signing an FTA with an NME. If the other two countries decide, they could terminate the trilateral agreement in six months and apply the agreement bilaterally.
The provision allows two members to terminate the agreement on an expedited basis (versus the 10-year phase out in the general termination provisions). A key note however, is that this provision clearly sets out that the Trump administration's aim for future agreements is to tell countries they need to make a choice: an FTA with the US, or with NMEs such as mainland China, but not both.
Mainland China has notified regional trade agreements in force with ASEAN, the Asia Pacific Trade Agreement, Australia, Chile, Costa Rica, Georgia, Hong Kong, South Korea, Macao, New Zealand, Singapore, Iceland, Pakistan, Peru and Switzerland. The US already has FTAs with Australia, Chile, Costa Rica, South Korea, Singapore, and Peru. These countries are reportedly 'grandfathered' into their agreement with the US, but it is not completely clear that is the case.
Chan: Any tips for prospective Hong Kong or mainland Chinese companies on how to cope with the final USMCA deal?
Collinson: Some of the changes to the agreement may benefit mainland Chinese and Hong Kong shippers. For example, in apparel, the rule of origin is being liberalised with respect to lining fabric. Previously, all visible lining in apparel had to originate in the NAFTA countries. This rule led to some creative designs resulting in men's suit jackets, for example, with contrasting lining fabrics in the sleeves while the visible lining matched the fabric of the jacket! The rules of origin for footwear and travel goods remain unchanged and suppliers can continue to benefit.
The overall de minimis level for all goods was increased from 7% to 10%. This de minimis increase will allow goods to use up to 10% of the product that originates in other countries.
Hong Kong and mainland Chinese companies could also consider relocating operations to Mexico as an alternative production base. The primary content could then be sourced from Hong Kong or mainland China with the substantive work performed in Mexico to qualify for the new, tougher RVC requirements under the USMCA.
There is also a possibility, particularly in the automotive sector, that if the rules of origin are considered to be too difficult for compliance and too complicated, major automotive companies may decide that the small tariff on passenger vehicles of 2.5% is acceptable and produce their goods in lower wage countries (without the US$16/hour requirement) with no requirements for core, principal or complementary parts. The outcome is far from certain, but there is still ample opportunity for Hong Kong traders to participate in some fashion in the USMCA.
---
[1] Volume 19 of the US Code of Federal Regulations under Section1677(18) taken from 771(18) of the Tariff Act of 1930 which defines NME as:
19 USC § 1677(18): (18) Nonmarket economy country
(B) Factors to be considered In making determinations under subparagraph (A) the administering authority shall take into account—
(i) the extent to which the currency of the foreign country is convertible into the currency of other countries;
(ii) the extent to which wage rates in the foreign country are determined by free bargaining between labour and management,
(iii) the extent to which joint ventures or other investments by firms of other foreign countries are permitted in the foreign country,
(iv) the extent of government ownership or control of the means of production,
(v) the extent of government control over the allocation of resources and over the price and output decisions of enterprises, and
(vi) such other factors as the administering authority considers appropriate.
(C) Determination in effect
(i) Any determination that a foreign country is a nonmarket economy country shall remain in effect until revoked by the administering authority.
(ii) The administering authority may make a determination under subparagraph (A) with respect to any foreign country at any time.
USA
Canada
Mexico
Hong Kong
North America
Mainland China
Hong Kong