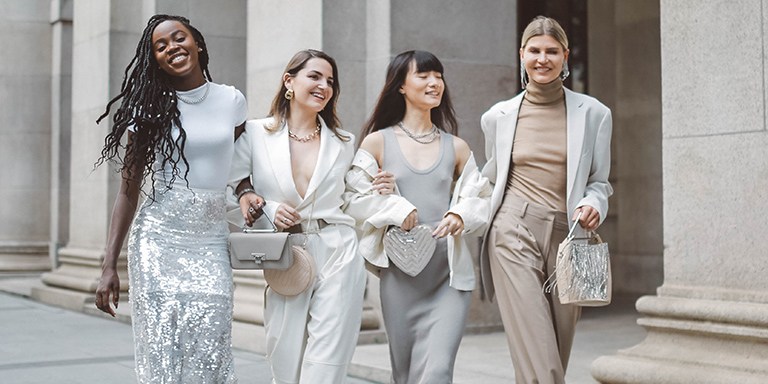 https://hkmb.hktdc.com/en/1X0AK0V5
Accessories crafted for millennials
Avocado toast inspired a German entrepreneur's branding for mid-range fashion accessories.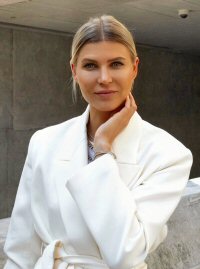 Noticing that millennials' desire for quality handbags without bulge-bracket price tags created a significant gap in the market, German entrepreneur and designer Nina Sieber has set up online accessory shop WEAT -- standing for "We Eat Avocado Toast", a nod to a favourite brunch dish for millennials the world over.

Headquartered in Hong Kong and making its products in Mainland China, the 2017-established start-up targets millennials who seek affordable, stylish items. Alongside heart bags, belt bags and its signature TOAST bags, WEAT's range includes phone holders, jewellery, hair accessories and charms to clip on to bags.

Ms Sieber, who studied fashion design in Berlin, had been working on fashion for a textiles brand in Hong Kong. "It was a great opportunity to travel to [the mainland] and Vietnam and gain insights into how the back office operated," she said.

Initially intending to stay in Hong Kong for one or two years, Ms Sieber fell in love with the city. "I also had a dream to create something of my own, as you can't fulfil your creativity if you're working for a brand."

She was keen to build an e-commerce brand and handbags seemed a good place to start. "Everyone loves handbags, plus you avoid the issue of sizing and the problem of returns."
Reaching out to suppliers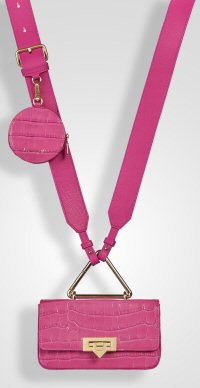 The entrepreneur said building relationships with suppliers was tricky in the beginning. "I didn't have anything … no orders, just an idea. It was a big challenge to find a factory willing to produce smaller quantities, particularly as I didn't have that much know-how back then. But I was honest, passionate, and believed in my product. In the end, I found a factory that believed in me, and they've supported me since day one."

Ms Sieber sees WEAT as a global brand. "I always wanted WEAT to have an international focus, and to start off with one or two strong markets." Since she is German, much of the marketing is done in Germany, which is the brand's largest market. German customers are keen on classic styles in black or beige, and the brand is stocked in a few department stores and boutiques. Its biggest seller is still the brand's signature TOAST bag. The bag's unique triangle carabiner (metal loop with a spring-loaded gate) means it can be clipped onto a belt loop, transformed into a clutch or worn across the body.

The brand also has a partner in Indonesia. "Indonesia is very focused on social media and Instagram, and it's our second-biggest market." Indonesian shoppers prefer more colourful, detailed options – pink is popular, as is embroidery, she adds.

In Hong Kong, the brand is stocked in one boutique in Lai Chi Kok, a district that is evolving into a fashion start-up hub. Ms Sieber said Hong Kong consumers favour more classic looks, with black and neutral colours popular. "Hong Kong people are still very focused on high-end designer brands, and not so much on up-and-coming brands, but we would like to explore more opportunities here."

Her next targets include German-speaking countries such as Austria, as well as Singapore which has a considerable Indonesian population. She would also love to explore the United States and Australian markets but wants to focus on strengthening her core markets before considering expansion.
Leather versus vegan leather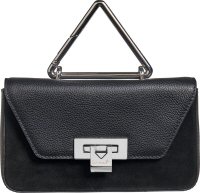 As with most fashion brands, Ms Sieber is keen to address the issue of sustainability.

"Our leather is sourced from a German company, and they have a tannery based in [Mainland] China. It is focused on saving water, employs wind energy and has bamboo walls to control the temperature inside," said Ms Sieber, a vegan who remains unsure about the long-term sustainability of vegan leather, which is often made from PVC. "It's just producing more plastic, much of which is not that long-lasting, and that's why we decided to go for leather. We source leather from the meat industry, so the product is already there and it would be a bigger waste not to work with it."

Ms Sieber reduces her carbon footprint by limiting shipment packaging. But ultimately, she believes in addressing sustainability by creating a long-lasting, high-quality and affordable product. "I don't have a summer or winter sale, or do over-production. It's not fast fashion, and I don't want to undervalue the product. It's about classic products in smaller quantities."
Hong Kong connection
Ms Sieber sees Hong Kong as a great place for business. "It's a business hub, and there's a lot of energy here, then there's the logistical and tax advantages." The people she has met on her entrepreneurial journey have been open-minded and keen to support the start-up. "They've been happy to give me contacts and talk things over with me… this was a big advantage at the beginning." Working with a mainland factory means she is close to her production. As she is working directly with them, this is particularly advantageous.

In the long term, Ms Sieber is keen to expand the WEAT collection so she has the full fashion look of clothes, shoes and handbags. "I'd love to explore shoes and textiles, but the first stop may be shoes, as I already have experience of working in leather with the bags."

The entrepreneur is also keen to attend more fairs and exhibitions. "There's a lot of networking opportunities and such events provide the chance to connect with the press, as well as customers old and new." Attending a Christmas market in Hong Kong last year was another positive experience. "It was good to do an offline event and introduce the bags so people can touch and wear them."

Ms Sieber appreciates the benefits of offline events but still sees WEAT primarily as an e-commerce business. "This is the future… it's the main market, and we do so much on social media, particularly Instagram." Opening her own store, however, is still a consideration. "It would be great to have an experiential showroom so people could familiarise themselves not only with the products but also get to know the brand."
Related link
WEAT
Garments, Textiles & Accessories
Hong Kong
Mainland China
Western Europe
Germany