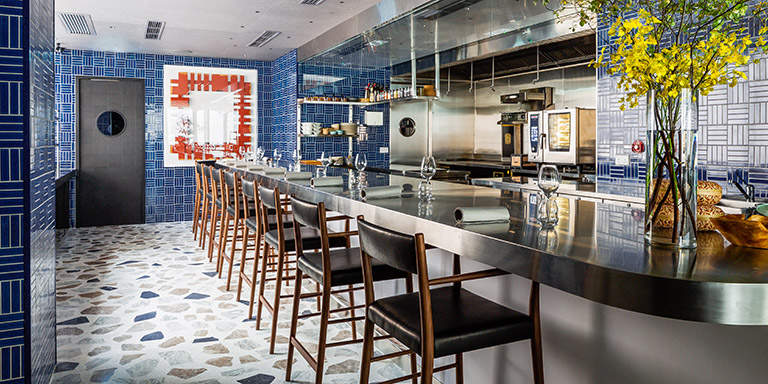 https://hkmb.hktdc.com/en/1X0AK0S8
Singular approach to dining
The chef at a contemporary French restaurant decided against the a la carte option.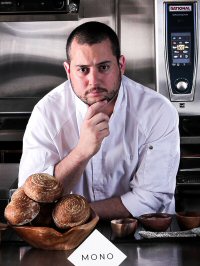 Putting a unique slant on dining, French restaurant Mono offers a single menu rather than a la carte, adding to the novelty of Hong Kong's vibrant food scene. Hospitality company JIA Group's latest venture is led by Ricardo Chaneton, formerly head chef of Petrus at the Island Shangri-La and three Michelin-starred restaurant Mirazur in France, which took top billing on the World's 50 Best Restaurants last year. Dishes include roasted pigeon paired with a Mexican-style mole followed by a dark-chocolate mousse with cocoa nibs.

How did the partnership with JIA Group come about?
I love working with a company where the people are so passionate about food. And I appreciate the chance to add to my professional experience in a place that is still keen to grow.

How does the restaurant respect sustainability and responsible sourcing?
The Marine Stewardship Council (MSC) certifies 90% of our fish and the rest are sourced by small boats and are line caught. In the kitchen we use as little plastic as we can, and have our own containers that we can give to suppliers to refill. We also partner with the Zero Foodprint, which supports regenerative farming projects, and charge a 3% carbon tax, which is passed on to organisations battling the carbon footprint to offset ours.

How did you overcome the challenges setting up Mono presented?
Since we decided not to use a designer, the biggest challenge was working without renderings. But you just have to trust your partners and your dreams.

How do diners in Hong Kong differ from those in France and Spain, where you have worked in kitchens?
Hong Kong is very different – the Spanish [for example] eat very late! Local guests are very knowledgeable and well-travelled. They know how things should be, are appreciative and open to new experiences.

What did you learn from working at the three-Michelin starred restaurant Mirazur in France, and Spain's Quique Dacosta?
I loved being in Spain, and the feeling of becoming part of something great in such a short time. Mirazur took me back to contact with gardens, farms, and fishermen and the starting point of the best produce on the world. It also taught me about seasonality and respect for the soil.
 
What were some of the highlights of your time in Petrus at Island Shangri-La?
It was an honour to be part of such historical restaurant at just 28 years old. I learned from a giant of the hospitality industry a lot about matters of management, administration, finance and corporate relationships.

What are the advantages of being a chef in Hong Kong?
The major advantage is that I have access to products from almost everywhere in the world.

Do you know many other chefs in Hong Kong? Is there a sense of community and networking?
Yes, I do, although not so well as everybody is very busy. Hong Kong is a very competitive city but I'm happy to see healthy competition where everyone supports each other when needed. Especially in these times, you see more and more people going out to support each other, especially independent restaurants.

How will the menu continue to evolve at Mono?
Mono is a French contemporary restaurant – I lived in France for seven years, and French culture is still around me. As I'm Venezuelan, our objective will be to keep pushing for a more refined South American cuisine where the authentic flavours from my DNA are present in a structured French menu that incorporates French, Spanish and Italian seasonal products.
Related link
Mono