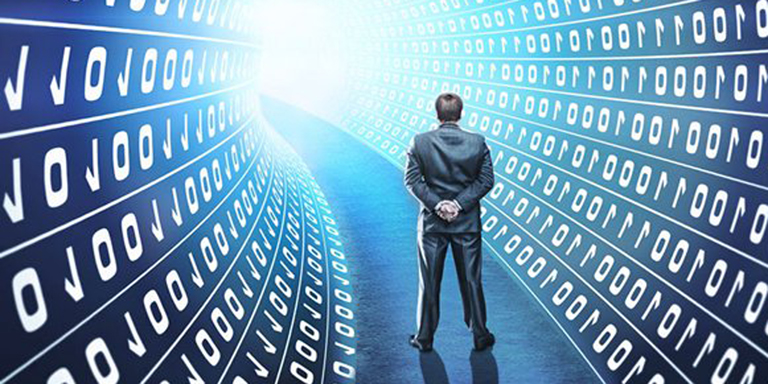 https://hkmb.hktdc.com/en/1X0AJVVK
People factor can hit digital transformation
Unwilling or poorly trained personnel or an intransient corporate culture can undermine an organisation's attempt to negotiate its way through a digital transformation.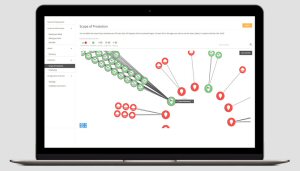 People, rather than technology, are always the biggest impediment to progress, according to many of the experts gathered in London for the recent Digital Transformation Expo Europe event. Cybersecurity was another hot topic at the expo and one that continues to see the industry grappling with balancing the needs of an increasingly digital economy against protecting sensitive data from the constant threat represented by malicious third parties.

This year, "Keeping Competitive: Creating a Digital Culture Using Technology Translators" was the umbrella theme for the event and its accompanying seminar programme. To their credit, the organisers turned out an all-star panel for their flagship discussion session – Finbarr Joy, Senior Adviser to international gambling company Superbet; Aubrey Stearn, Chief Technical Officer of leading British building society Nationwide; and Mark Ridley, a former Chief Information Officer of Reed, one of the United Kingdom's largest recruitment consultancies. Chairman duties fell to Stuart Sumner, Editorial Director of specialist IT news portal Computing.
Addressing just why some companies' bids to digitally transform themselves ultimately proved disastrous, there was broad consensus that it is nearly always down to problems with corporate culture and key personnel rather than technical failures. Another issue that engaged the panel was the optimum length of the incubation stage of the transformation process. With each of the speakers having experience of an unnecessarily lengthy incubation period, which had ultimately derailed the implementation phase of the transformation process, it was broadly agreed that prompt action was essential to maintaining momentum when initiating such a comprehensive, company-wide upgrade.
At the end of the session, the panel left delegates with two take-home principles. Firstly, it is always better to change what people actually do, rather than to try to change how they think; and secondly, that it's usually far cheaper to simply stop doing something than to develop a means of automating it. The panel also advocated one further, seemingly heretical, notion – it is imperative that common sense should be applied throughout any large-scale digital transformation.

Away from the seminar and on to the expo hall proper, it appeared that one issue in particular was pre-occupying stallholders and itinerant attendees alike – cybersecurity. Indeed, even for those with other priorities, it was all but impossible not to be drawn in by Texas-headquartered Alert Logic, with its team's ubiquitous orange shirts all rather ominously declaring: "We binge watch your systems."

At the company's stand, Account Manager Dru Vangdama was happy to expand upon the proposition, saying: "One of the major differences between Alert Logic and other platforms is that our large team of experts is out there 24/7 threat-hunting and identifying where threats are likely to occur."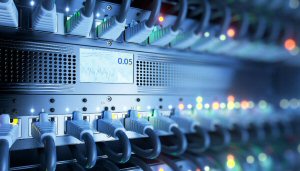 Favouring a more corporate and less textile-emblazoned approach, meanwhile, was Sophos, with the Oxfordshire company's status as a grizzled veteran of the sector underlined by its own understated proposition – Cybersecurity Evolved.

Happily relating the company's impressive back story, Senior Enterprise Account Executive Lee Robinson said: "We have been at the very forefront of antivirus technology since the 1980s and now have a global network of SophosLabs, all providing cybersecurity support. In total, we supply 150 countries with cybersecurity products and help secure networks that are collectively used by some 100 million people."

One more recent migrant to the cybersecurity sector was California's Cisco. Launched in 1984, the idea for the company came about when a married couple realised just how difficult it was for them to email one another from their separate Stanford University offices. Their solution – a multi-protocol router – went global and a US$50 billion business was born.

This year, Cisco's stand practically dominated the hall and comprised three monolithic structures, each highlighting one aspect of the company's business – Cisco Meraki, Security and Data Centre. Representing the first of the three, Event Program Manager Gunay Oksar said: "The Meraki brand has been part of Cisco since 2012. We're currently the brand leader in cloud-controlled wi-fi, routing, and security, with our products providing solutions for every aspect of network security."

A more recent Cisco acquisition exhibiting at the show was DUO. Signing up to be part of the Cisco family back in October 2018, the Michigan-based company specialises in proving security for organisations with particularly sensitive data via a user-centric zero-trust platform said to work with any device in any location.

Another company to invest in a stand-out presence was Iomart, the Glasgow-based business that, 20 years ago, gave UK consumers their first opportunity to sign up for a broadband connection. More recently, it has focused its efforts on the provision of cloud-computing services.

Clearly delighted with the impact his towering, dramatic stand was having, Iomart Account Manager Tom Langham said: "It's certainly brought people over to our booth and given us a chance to set out our store, which is all about being flexible, reducing costs and increasing productivity.

"We offer a number of managed cloud services, including private, hybrid or public. In association with our industry-leading partners, we also operate a network of data centres across the world allowing us to service clients on a truly global basis."

After the somewhat grim prognostications of the cybersecurity specialists and the complex evangelism of the cloud-computing advocates, the chatbot demo over on the stand of Boston-based LogMeIn was a welcome diversion. With a 10,600-kilometre round-trip to justify, Enterprise Sales Support Lead Neel Davda was understandably keen to highlight the versatility of the company's new Bold360 live customer engagement software.

Outlining its particular benefits, he said: "Essentially, our conversational and AI [artificial intelligence] proactive chatbots are intended to function as virtual agents and have been designed with customer interaction in mind from the outset. Voice analytics come as standard and help glean genuine insights from customer conversations, which ultimately leads to a better online experience and increased sales."

The 2019 edition of the Digital Transformation Expo Europe took place from 9-10 October at ExCel London.
Business Management & Consultancy
United Kingdom
Hong Kong
Western Europe