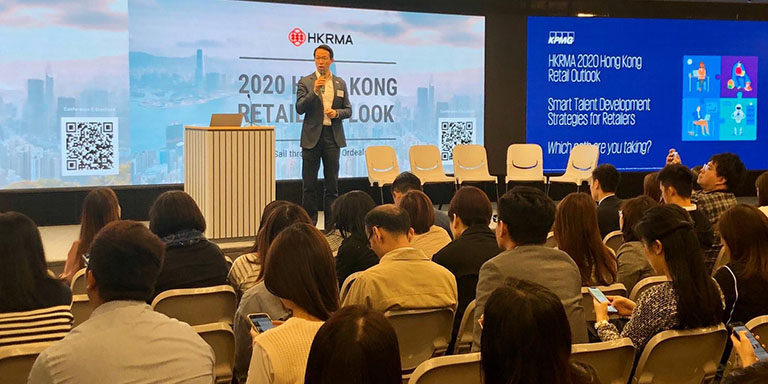 https://hkmb.hktdc.com/en/1X0AJVIX
Reshaping the future of HR
Thanks to data analytics, AI and an increasingly employee-centric approach, recruitment is changing.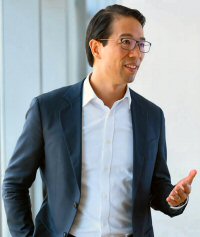 Global business-service and accounting firm KPMG is looking to shake up human resources. The company's research into the global future of human resources (HR) revealed that human resources departments are investing in technology and data analytics, with a greater focus on putting employees' needs first. "We continue to see the rising importance of the employee experience in a tight labour market," said Jonathan Lo, Partner, HR Transformation, People & Change Advisory, HK HR Transformation Lead, Asia Pacific at KPMG.

Using data and analytics, HR in Hong Kong is relatively proficient in spotting burnout and identifying external labour market trends, Mr Lo said. "Roles with the largest investments from HR include data scientist, employee experience consultant and workforce shaper," he said.

How do leading firms embrace the changing function of HR?
In our survey, we uncovered a group of "pathfinders", those who have a best-in-class HR function that makes significant revenue contributions to the business. These pathfinders have holistically embraced four essential pillars: Workforce Shaping, Workforce Insights, Employee Experience and Culture. Such pathfinders make up approximately 10% of our survey participants globally, and around 6% of the Hong Kong survey participants.

Which businesses are best-placed to embrace these four pillars?
Small firms have a unique opportunity to capitalise on their relative nimbleness and transform their HR function to develop these four pillars. They tend to be less tied down with rigorous policies and processes and provide an environment to prototype and pilot change initiatives.

What kind of support do you offer small and medium-sized enterprises (SMEs) and to what extent can these strategies enhance their competitiveness?
SMEs are an important client segment that we service. We typically find they have niche specialist products or service offerings, and one of their strengths is their agility and relative speed to market. The thriving ones think like start-ups and operate like seasoned players.

How do technologies such as data analytics and artificial intelligence (AI) transform talent acquisition?
The talent acquisition process has been digitally transformed in recent years with the advancement of AI aiding the assessment of candidate profiles and conducting video pre-screening – that is, the screening of potential candidates against the critical competencies required for vacant roles and estimating their degree of fit and probability of success.
What challenges are posed by driving change within HR?
Driving change successfully requires much deliberation; it's 1% inspiration, 99% perspiration. A balanced perspective requires a pulse check on external disruption, and diagnosis on the changes required internally to align organisational structure – governance, culture, processes and policies – to ensure congruence. Change is a constant, and successful companies are those that embed innovation and change as part of their DNA, embracing continuous improvement in their pursuit of excellence and relevance.

You have worked all over the Asia-Pacific region helping clients transform their HR function. What is unique about the Hong Kong HR market?
Hong Kong is regarded as one of the key HR transformation hubs in the region, along with Singapore and Australia. Hong Kong is culturally diverse and benefits from an advanced infrastructure, relative stability and ease of doing business. The recent turbulent environment is a test of resilience and calls for a reassessment of the HR function and how it can respond to the changing dynamics of the business.

Unique is Hong Kong's proximity to Mainland China, readily accessible via the high-speed rail network. There is rich expertise and resources in HR transformation, AI and analytics that Hong Kong may draw from.

Which HR turnarounds are you most proud of and why they were so successful?
Successful transformation projects tend to be those where clients undertook strong governance and invested internal resources to orchestrate sound change management. From the outset, "seeing the end from the beginning" is a necessary critical success factor. Securing senior sponsorship and driving the change top-down, and working with frontline staff at the coal face to ensure the right support, including upskilling, is provided, is crucial to enable new ways of working to ensure that change will "stick".

What major talent-acquisition issues does Hong Kong face?
Our survey found that Hong Kong participants are more confident in developing talents, somewhat confident in retaining talents, and less confident in attracting talents. We believe the [Guangdong-Hong Kong-Macao] Greater Bay Area may offer significant talent acquisition opportunities. Firms should strategise what talents are required onshore, nearshore and offshore, and fulfil these talent demands accordingly.

Is technology growth or talent acquisition more important – or do they go hand in hand?
They do indeed go hand in hand. Having a digitally enabled, employee-centric talent acquisition process is pivotal to engage and attract talent. Technology is a necessary enabler to interact with those who may expect a consumer-grade platform and differentiated experience.

Related link
KPMG
Business Management & Consultancy