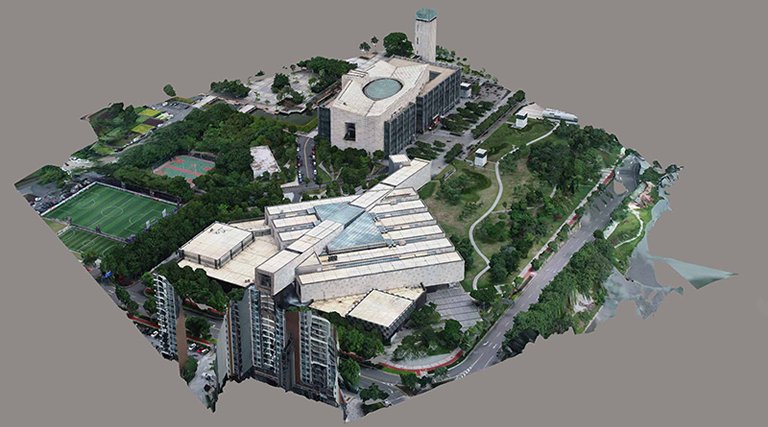 https://hkmb.hktdc.com/en/1X0AJUQS
Hong Kong Companies in the GBA (15): Enhancing Safety Through AI-Driven Autonomous Inspections
Interview with Harris Sun, Founder and CEO of Raspect Intelligence Inspection Ltd
Founded in Hong Kong in 2017 and with operations in Shenzhen, Raspect Intelligence Inspection Ltd specialises in autonomous inspections driven by artificial intelligence (AI). The company has built a big data, AI software platform that integrates sensing technology and autonomous robots/drones to provide analytics in industrial inspections. Speaking recently to HKTDC Research, Raspect founder and CEO Harris Sun shares how his company leverages Hong Kong's innovation and technology strengths to make inroads into the traditional inspection industry.
Smart Inspections
The inspection of buildings covers a wide range of services, including checks of exterior walls, interior structures, building services engineering (ventilation, fire services, plumbing and drainage, and electricity), lifts and escalators, and electricity and water meter rooms. Most inspections are still carried out manually, with records consisting of computer files containing photographs and notes taken in longhand. "Traditional manual inspection has its problems," says Sun. "First, risks (of industrial accidents) are relatively high. For example, engineers have to work from suspended gondolas in order to inspect the exterior walls of a building. Second, inspection costs are high because there's a limit to the number of inspection jobs that can be completed manually per day. Last but not least is the shortage of manpower. With tens of thousands of elevators and escalators operating in Hong Kong, the 5,000-plus lift engineers in the territory simply cannot cope."
Sun says Raspect's intelligence inspection translates manual operation into big data automation using civil, mechanical, computer and electronic engineering as well as other technologies to introduce autonomous inspection. Raspect's services of have four characteristics that set it apart from companies using the traditional inspection methods:
Robotic inspection: No scaffolding is needed to inspect exterior walls as drones may be used for unmanned remote inspection. Ultrasonic and infrared devices may also be used for non-intrusive inspection. Robotic inspection, which allows for continuous data capture, is a better means than conventional breakpoint sampling to check against building plans for compliance with building standards. Inspection foremen would traditionally conduct on-site inspections and tick the check boxes.




24-hour IoT-based all-weather sensing: IoT sensors are installed on inspection objects such as bridges and escalators for round-the-clock inspection. The advantage of this method is that machines can continuously collect data and predict the possibility of breakdowns through data monitoring and analytics.




AI-driven inspection: In the past, all analyses were carried out manually and the accuracy of the inspection results depended on the experience and ability of analytics engineers. Today, data collected by robots and sensors is used for big data analytics on performance and modelling to ascertain the integrity of structures, such as the presence of worn materials, cracks, corrosion and other undesirable conditions.




Predictive inspection: The accumulated inspection data and analytics can give an early warning and prevent possible accidents. For example, an abnormal speed change in a certain section of an elevator may lead to a breakdown.
Exporting Inspection Technology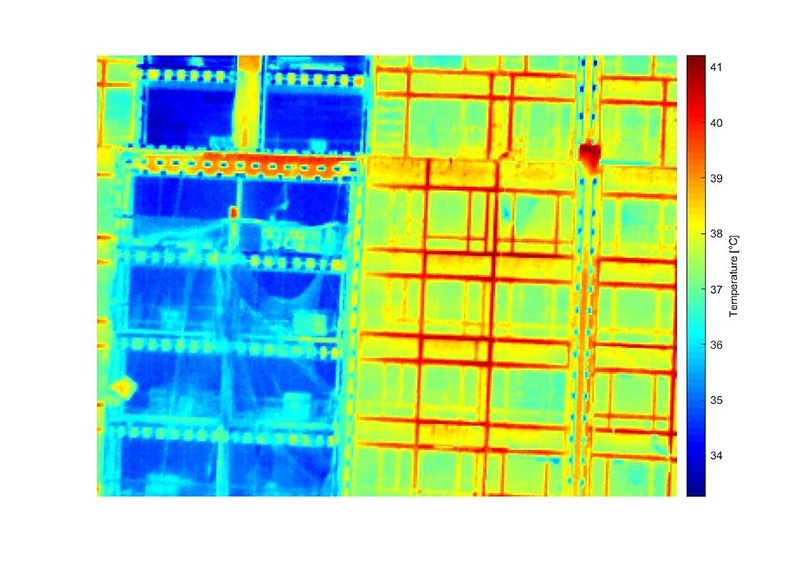 The system developed by Raspect is designed to carry out 24-hour, all-weather inspection and monitoring of buildings, lifts, escalators, engineering works and infrastructure, such as bridges. Data collected by robots or drones is analysed and verified by professional engineers to effectively improve efficiency. In the past, engineers could only inspect one location a day, but with advances in technology, they can now inspect multiple locations in the same period. "We can apply this technology not just in Hong Kong and the Guangdong-Hong Kong-Macao Greater Bay Area (GBA) but can also export it to other parts of the world to improve building safety," says Sun. "AI analytics systems won't be compromised by human factors. Raspect's ultimate goal is to build a 'brain' that is capable of carrying out autonomous inspections."
Sun says Raspect's technologies can save 60% of the costs and time compared with traditional inspections. "Our technologies include computer vision, AI, big data analytics, IoT, and different types of sensors, such as laser radar, ultrasonic and infrared devices, high-definition camera drones and robots," he says. "Our technologies cover different application scenarios, including situation survey and land survey in the pre-construction phase, comparative checking of designs in the construction phase and the completion stage, and IoT sensor monitoring in the post-construction phase, taking care of the entire life cycle of buildings."
Market Prospects
Sun admits that the inspection market is quite susceptible to the impact of government policy. "We consider Hong Kong, Taiwan, Japan and Singapore to be developed markets because the governments of these places all have mandatory building-inspection schemes," he says. "For example, Singapore requires mandatory inspection once every 10 years. Although Hong Kong's Mandatory Building Inspection Scheme only requires buildings aged 30 years or above to have the prescribed inspection, buildings in Hong Kong generally undergo minor checks every five years and major ones every 10 years. There is ready demand for inspection in these mature markets, making it relatively easy to tap.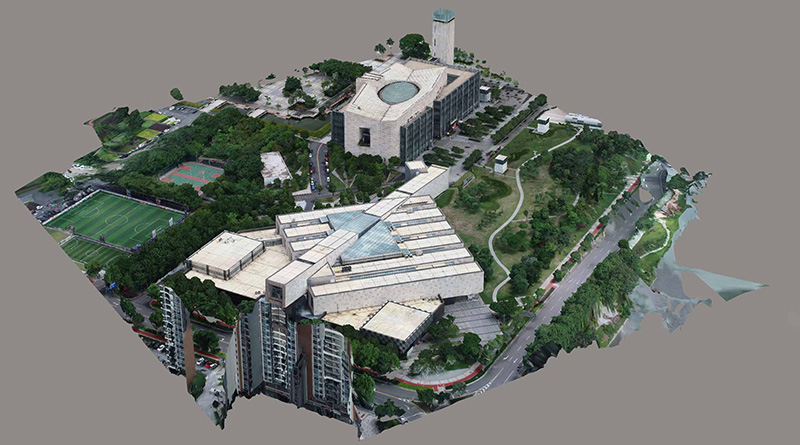 "Large numbers of buildings were completed in the 1990s in mainland China. These buildings are already more than 20 years old and need inspection. We believe the government will soon consider introducing a mandatory building inspection system as it attaches increasing importance to building safety, especially in first-tier cities. For example, Shanghai and Shenzhen have started requiring commercial buildings to get insurance coverage. An insurance company needs to understand the conditions of a building before it agrees to be the insurer. We can help insurance companies understand the conditions of buildings."
Sun clearly sees a rosy outlook for the large mainland inspection market, which has considerable room for development, and his company's endeavours in innovation and technology enjoy strong support. First-tier cities such as Shenzhen and Guangzhou show great interest in new technologies and the market is highly receptive to technology innovation. Sun hopes to fully land Raspect's technologies on the mainland through the GBA policies.
Elaborating on Hong Kong's advantages, Sun says: "Five of Hong Kong's universities rank among the world's top 100 tertiary institutions and three of them – Polytechnic University, the University of Hong Kong and the Hong Kong University of Science and Technology – rank among the world's top 50 universities for civil engineering. Our pool of talent enjoys high international recognition. Raspect boasts an R&D team with members coming from Hong Kong, Shanghai, Turkey and Boston. Hong Kong as the base is responsible for AI algorithms, big data analytics, and R&D on software applications and hardware equipment; Shanghai is responsible for 3D technologies and computer vision; Turkey is responsible for AI; while Boston is responsible for the development of IoT technologies. We bring together top researchers from all these places. The Hong Kong market is too small after all. We hope to plant the seed of research in more fertile soil and the mainland market is not a bad choice."
Hong Kong Versus Mainland Business Models
Sun says Raspect has various business models for Hong Kong and the mainland due to differences between their legal systems. In Hong Kong, the only requirement is that engineers must have the necessary qualifications. On the mainland, enterprises must meet specific requirements such as a qualifications licence and various staff qualifications, business size and track record, and a certain number of years in the business. "In Hong Kong, we directly deal with clients requiring our service, such as property developers and property management companies," says Sun. "Since our company doesn't have the necessary qualifications licence on the mainland, we have to co-operate with third-party inspection institutions as technology suppliers, providing them with technical support to upgrade their business and improve their efficiency."
Based on his competitiveness assessment of China's inspection market, Sun believes mainland inspection institutions fall into three categories:
Traditional state-owned enterprises or large corporations. These focus on buildings and have strong connections with universities, research institutions and government departments, but have geographical limitations.




Traditional large-scale, privately-run, third-party inspection enterprises. These provide comprehensive inspection services covering different sectors including buildings.




Smart inspection enterprises. These make use of IoT technology to provide online inspection of buildings and infrastructure facilities. However, they only collect data that needs to be further analysed manually.
Expanding on his company's business model, Sun says: "We collaborate with institutions of the first two categories by offering technical support to help them upgrade their technology. Our advantage over institutions of the third category lies in data analysis. We carry out comprehensive analysis of data collected by different sensors to make inspection more efficient and early warning more accurate. Our company may be small and we may not be very visible, but our technologies are innovative. We are also one of the first companies to apply cutting-edge technologies commercially. Our aim at this stage is to be a leading supplier of inspection services in China. Apart from building inspection, we can also provide inspection services for infrastructure facilities, including roads, bridges, tunnels, large cooling towers, power plants and power grids."
Collaboration a Big Strength
Sun believes Hong Kong has a leading edge in innovation and technology and is convinced that acting in tandem with the establishment of the GBA will help put Hong Kong's strengths in scientific research, finance, logistics, infrastructure and other areas to good use in a bigger market.
"Hong Kong has the research resources needed for the development of innovation and technology undertakings," says Sun. "Shenzhen, as an innovation-driven city of China, has a complete industry chain. Product concepts generated in Hong Kong can be developed and launched in Shenzhen. We hope that products, talent, information and funds can move freely across the region in future although barriers still remain in some areas, such as exchange control. We hope that more GBA policies will be introduced in due course to have these barriers removed, such as institutional barriers and mutual recognition of professional qualifications. We believe this would help companies in the GBA better integrate with one another."
Building & Construction
Engineering
Quality Inspection and Testing
Information Technology
Hong Kong
Macau
Hong Kong
Mainland China