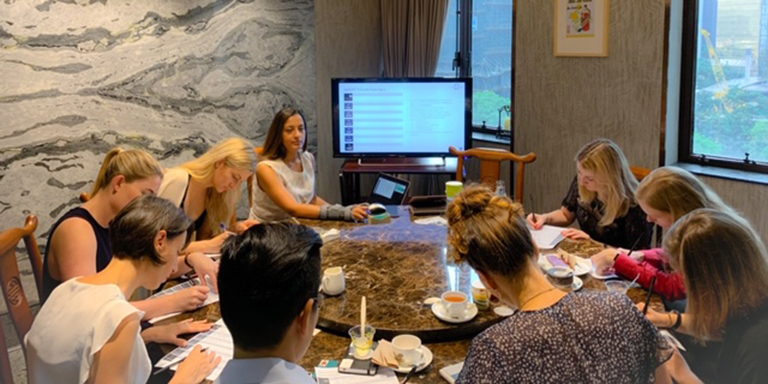 https://hkmb.hktdc.com/en/1X0AJTAB
Roadmaps for SMEs
A consultancy helps companies navigate a rapidly changing business environment.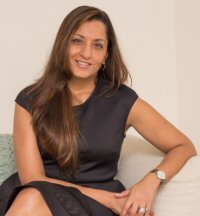 Small and medium-sized enterprises (SMEs) need to keep up to date with rapid technological changes that impact almost every aspect of business. On top of this, many SMEs need to plug into the fast-rewiring global supply chain network and interact with customers across the globe. In this environment, Hong Kong-based start-up Cresta Consulting manages technology and digital projects and offers transformation and change-management services to SMEs. Once strategies have been introduced, the consultancy helps with post-implementation controls, training and on-going process audits. With operations in Hong Kong and Singapore, the company has high ambitions. "By end of 2020, we hope to expand our client reach within Hong Kong and Singapore and be the best consulting services supplier for small to medium businesses," said the consultancy's Australian founder Parul Bhandari, who had worked as a technology consultant for companies including Bank of America and AXA prior to establishing the business.

How can SMEs benefit from enlisting the services of companies like Cresta?
In a fast-paced business environment, to win new markets and greenfield accounts, SMEs often face problems during expansion and growth. Lack of optimised business operational processes, inefficient digital databases, absence of automated accounting, excess staff movement and paperwork are some of the problems they encounter.

We help clients improve their existing operations and implement digital automation where needed, leading to savings in time, cost and resource hours. As we are also a start-up, we understand the cost and time limits faced by our SME clients. Providing personalised services and solutions specifically designed for a particular client is of utmost importance to us.

How does your experience with multinational companies help you serve clients?
One of the key areas of concern for SMEs is the cost associated with hiring management consultants, leading to inaction or delays in much-needed business improvement. We offer competitive rates while continuing to provide large-enterprise expertise. Automation and improvement tools offered by us are now available to SME clients with the same benefit at a lower cost.

You also provide training and post implementation support. How important is this?
As with any business implementation or operational change, there needs to be a shift in mindset, process and daily routine. These changes may lead to initial uneasiness among teams or staff if proper, easy to use training documentation is not available. We provide personalised post-implementation support and training to all stakeholders to ensure that the changes and improvements for clients actually work and will continue to work.

What trends are you noticing in your industry, and how are you seeking to address those?
The recent climate change catastrophes like the Australian bush fires and Californian wildfires, among many others in 2019 alone, have led to billion-dollar expenses. The trend towards sustainable products, resources and energy-efficient services is gaining momentum. This is actually very exciting for us as lowering wastage – in terms of energy, cost, time, fuel and resources – is one of our top priorities. We can develop strategies for SMEs to make business operations more sustainable and environmentally friendly.

Who inspires you?
In the past I worked closely with the top four consulting firms and learnt many best practices followed by them. I get inspiration from many key women leaders I've met in Hong Kong and Australia who have switched careers or continue to live their passion while still giving their family equal importance.

What are the advantages of setting up a business in Hong Kong?
The location of the city itself offers opportunities to work with different time zones and provides remote services in countries like Australia and the European Union. The tax benefits in Hong Kong are also more attractive than many other countries.

Who are you targeting next as clients?
In 2020, we hope to successfully reach and cater to more clients in the legal, manufacturing and retail industries in Hong Kong and Singapore. One of the key initiatives for this year is to increase our presence on social platforms and online, and expand the digital marketing and content writing services we offer.

What are your long-term goals?
Our five-year vision is to be the preferred supplier for management consulting solutions to SMEs, which translates to a larger team of experienced technology and business consultants. We also hope to have an expanded arm providing digital marketing services to all our existing clients, including search engine optimisation.
Business Management & Consultancy