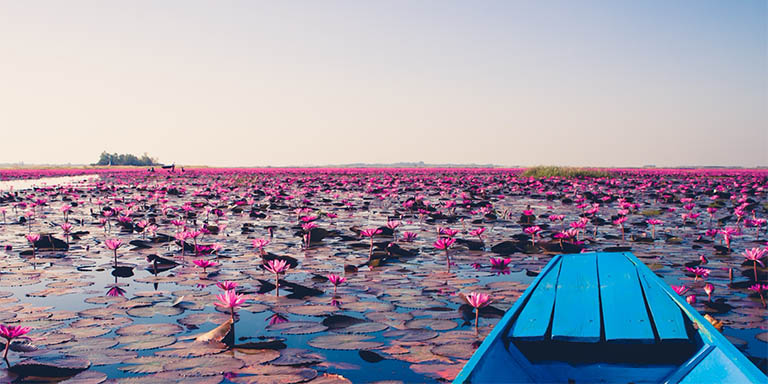 https://hkmb.hktdc.com/en/1X0AJPIF
Impact investing gains ground
As ESG concerns move into the mainstream, a Hong Kong fund manager focused on impact investing is drawing strong interest.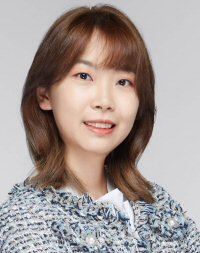 Environment, social and governance (ESG) issues took centre-stage at this year's Asian Financial Forum, in line with its theme "Redefining Growth: Innovation ∙ Breakthrough ∙ Inclusiveness" (AFF). Impact investing – where managers direct resources to achieve positive environmental and social impacts – was one of the hot topics at the event.

Conference delegates included Catherine Chen, Founder and Managing Partner of AvantFaire Investment Management, which puts impact investing at the core of its operations.

You have worked on projects in countries participating in the Belt and Road Initiative. Since many of these countries are in the early stages of development, for example having the option of using renewable energy as they expand power generation capacity, do you see them as promising areas for impact investment?
Yes, definitely. It is advantageous for impact investors to invest in and collaborate with emerging countries along the Belt and Road as there are ample opportunities to deploy the best practices and latest technologies in different aspects concerning sustainability and ESG issues which offer better social and financial returns than those offered in developed economies. Using renewable energy as an example, many emerging countries are experiencing accelerating demand in energy to support urbanisation and industrialisation. If we introduce renewable energy or alternative energy concepts in the early stages, we can lower social and environment costs and achieve more sustainable growth in these emerging countries.

As the move away from fossil fuels accelerates, many related companies risk having massive stranded assets; this has become a key concern in the investment community. Do you see it encouraging a shift to impact investing?
We agree that the advent of alternative energy will bring a lot of changes in many industries, but these changes are not going to happen overnight. As impact investors, we target to find different approaches and investment projects to facilitate the transition in the adoption of alternative energy, both in the area of utilising new infrastructure to produce energy in a sustainable fashion and recycling stranded assets to reduce environmental and financial impacts.

Some analysts project that achieving global food security will require US$25 trillion in investment; dealing with climate change will call for US$13 trillion. What changes does the investment community need to make to meet these challenges?
We reckon part of the investment community have already got the wake-up call. We see themes in relation to impact, sustainability and ESG are moving to the mainstream and starting to influence the investment strategy for investors and the policy agenda for governments. It is important for the investment community to "walk and talk" – to invest and be evangelists to wake up the others – and the government to "echo" to develop supporting policies to trigger changes to happen in the investment community.

You moved to Hong Kong from Canada, and then set up AvantFaire in 2017. Do you see Hong Kong as the ideal location for an impact-investing operation in Asia?
We believe Hong Kong is the right place to set up our impact-investment operation in Asia because of three reasons: firstly, Hong Kong has been an international financial centre for decades with clear and transparent regulations and quality professionals for raising and deploying capital, which are essential for supporting any investment operation; secondly, Hong Kong is a free jurisdiction for technology and knowledge transfer which are necessary for acquiring technology for impact; and thirdly, Hong Kong is located at the very centre of Asia and enjoys the proximity advantage in an armful of emerging economies which are fertile ground for impact investment. Last but not least, the Hong Kong government has been very active in promoting green finance and developing suitable policies to support sustainability, ESG and other areas in impact investment, which we see is in alignment with [Mainland] China's long-standing policy in supporting environment protection.

ESG still appears to be low on many investors' priority lists; how do you encourage them to consider the impact of their investments.
We do not agree it is still the case now. We see more financial institutions are integrating ESG in their investment strategies and processes and publishing research reports covering related topics. HKEX [Hong Kong Exchanges and Clearing) and financial regulators are setting reporting and compliance expectations on ESG which are well received by the investment community. We believe that the trend to embrace ESG has been set, but as an impact investment manager we will endeavour to bring out the best of impact investment by offering suitable products to our investors and helping them to uncover the long-term intrinsic value of impact investment.

You have worked with ultra-high-net-worth (UHNW) individuals and family funds. Do you find such investors and their customised approaches more open to impact investing than large-scale funds?
Yes, you are correct. As a matter of fact, UHNW individuals and family funds are relatively flexible and open-minded to invest and create impact, which aligns with their intention to preserve or grow family wealth and to give back to society. Large-scale funds, on the other hand, are by and large restricted by their current investment mandates. However, we see a silver lining in large-scale funds which start to consider impact investment as an alternative asset class in their investment portfolios.

Do you find events such as the Asian Financial Forum useful in putting the impact investment message across?
Definitely! We are happy to see impact investment being at the centre stage of AFF which helps to ripple the message from Hong Kong to Asia and to the rest of the world. We look forward to supporting AFF and Hong Kong to play a spearheading role in impact investment.