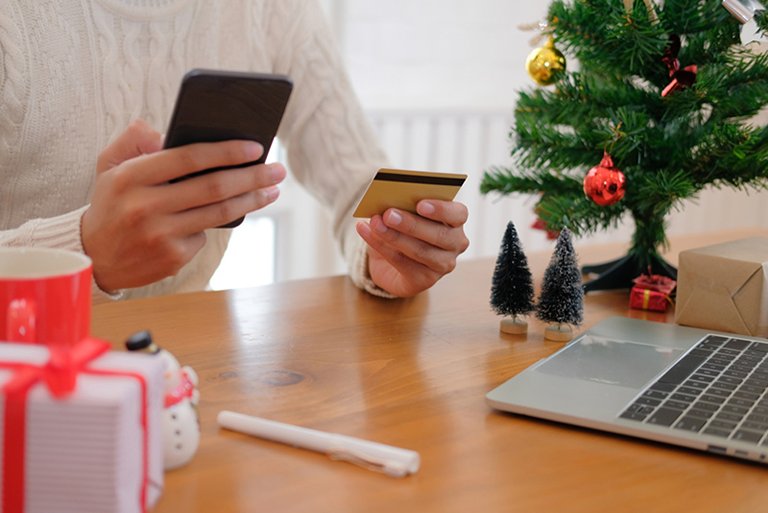 https://hkmb.hktdc.com/en/1X0AJLAZ
Year-end Sales Gain Momentum Amid Ongoing Economic Uncertainties
The 2019 Year-end Sales Performance of Hong Kong's Major Markets Around the World
In 2019, as ever, as the year end approached, retail sales peaked as shoppers made ready for Christmas and the New Year. With the festive buying period kicking off in November, the final two months of the year typically account for a considerable proportion of overall annual retail sales in a substantial number of economies. In light of this, many view the total sales recorded over this period as bellwethers of consumer demand in the individual markets and regional economies concerned. While final Christmas retail figures are not usually available until late in January, Hong Kong Trade Development Council (HKTDC) Research has consolidated the feedback and observations from many of the Council's overseas offices with regard to the estimated year-end sales performance in their own local retail sectors in order to deliver an early insight as to the health of many of Hong Kong's target export economies.
Overall, most markets enjoyed an uptick in retail sales as the year end rolled in. There were also signs that e-commerce has become an increasingly popular purchase channel for shoppers getting ready for the holiday season. Despite the positive pre-Christmas purchasing environment, Hong Kong traders would be well advised to remain cautious with regard to the global economy's 2020 prospects, with a worldwide economic slowdown remaining a distinct possibility.
The United States
Traditionally, year-end sales in the US begin as early as Thanksgiving (28 November for 2019). As the festival was late in the month, this saw the pre-Christmas shopping season down by six days compared to 2018, resulting in retailers beginning to discount earlier than in previous years. There were also indications, however, that a significant number of consumers started shopping earlier in the fear of prices rising after 15 December – the date when an additional 550 categories of Chinese imports were expected to be hit with a supplementary 15% tariff. Indeed, according to a poll conducted by the National Retail Federation (NRF), more than half of consumers started shopping for the holiday period in the first week of November.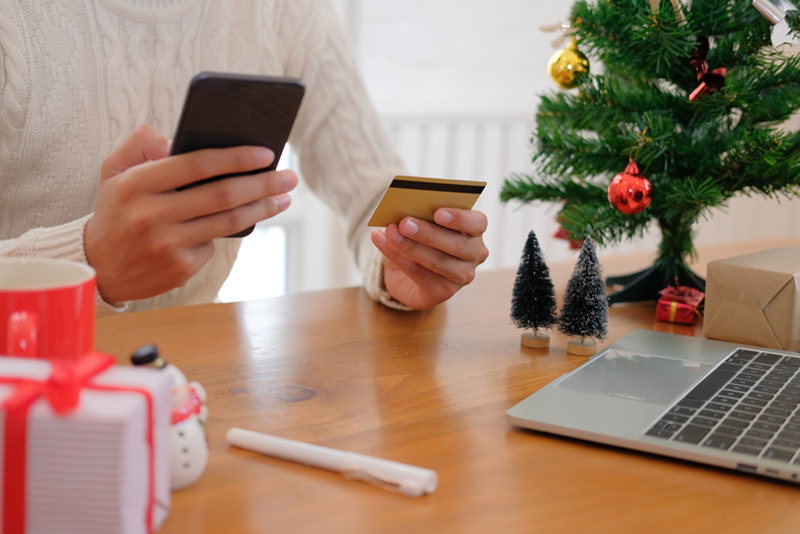 Despite the falling observance of the festival itself, Thanksgiving remains one of the US' busiest shopping periods, with Cyber Monday – the first Monday after the festival and the online counterpart to Black Friday, the traditionally busy day for conventional retailers that comes immediately after the holiday – now regarded as a particular peak. Indeed, according to data from Adobe Analytics on the transactions of 80 of the largest 100 US online retailers, the 2019 Cyber Monday sales totalled US$9.4 billion, up 19.7% on the previous year and a new all-time record.
In total, Mastercard SpendingPulse reported that pre-Christmas online sales in the US grew by 18.8%, representing a record high of 14.6% of all sales. This increase was confirmed by Amazon, with the e-commerce giant reporting a record number of purchasers over the holiday period. While the US economy was generally regarded as being in good shape in the run-up to Christmas, figures showed that total holiday retail sales grew by 3.4% year-on-year – a more moderate increase than the 5.1% growth recorded for 2018 though.
Western Europe
Within Europe, the UK has typically accounted for the highest Black Friday spend and, despite the distraction and uncertainty occasioned by both Brexit and an end-of-year general election, British consumers still seemed more than willing to make festive purchases. According to figures from Barclaycard – the company that processes a third of the UK's total spending – sales surged by 16.5% across the Black Friday promotional period (25 November to 2 December). In a comparatively rare bit of good news for conventional retailers, High Street footfall across the UK was up by 3.1%, following a sustained decline over recent years, according to data from Springboard, a Milton Keynes-based specialist in retail market intelligence. In a further sign of the health of the market, a joint survey by the Centre for Retail Research and VoucherCodes, a London-based online discount portal, estimated that UK shoppers would spend a record GBP1.4 billion (US$1.8 billion) online on Christmas Day alone.
Over in Germany, it is the consumer electronics sector that is expected to have been the primary beneficiary of pre-Christmas spending, with the gfu Consumer and Home Electronics trade association predicting that EUR8.9 billion (US$9.8 billion) will have been spent on sales of consumer electronics in the run-up to the holiday period. According to a survey conducted by the German retail federation, Handelsverband Deutschland (HDE), however, retail sales overall are expected to have slowed as Christmas approached. Accordingly, for November and December, it forecast an overall year-on-year sales increase of just 3%.
Turning to France, Fevad, the country's trade body for e-commerce vendors, estimated that year-end online purchases – including those related to Black Friday, Cyber Monday and Christmas – would exceed EUR20 billion (US$22.4 billion). Equivalent to nearly 20% of the country's level of annual sales, this would be well up on the EUR18.3 billion (US$20.5 billion) recorded for last year. Despite such optimism, it is wholly possible that the disturbances that resulted from the nationwide anti-pension reform protests on 5 December, as well as a number of on-going incidents of civil disorder, will have adversely impacted on the willingness of consumers to spend in the run-up to the holiday season.
Asia
In mainland China, Singles' Day (11 November) – now in its 11th year – remains the biggest single shopping event of the year. For 2019, Alibaba, the Hangzhou-headquartered e-commerce giant, reported record sales of RMB268.4 billion (US$38.4 billion) during the related 24-hour shopping period, representing impressive year-on-year growth of 26%. As consumers are increasingly making use of the easy credit facilities available across the mainland – notably Alibaba's Ant Financial (螞蟻花唄) and JD Finance's Baitiao (京東白條) – buy-now-pay-later is expected to feature more prominently in this year's sales.
In Japan, the holiday sales period began just a month after the 1 October rise in the rate of consumption tax from 8% to 10%. Inevitably, this long-delayed tax hike hit retail sales, which were down 14.4% month-on-month for October as a whole – the largest such decline since 2002. As a sign that this was not a one-off, the Japan Department Stores Association reported a 6% year-on-year fall in department store sales in November on top of the 17.5% drop in the previous month. In addition, Japan's unseasonably warm weather is said to have notably reduced demand for winter clothing.
Emerging Markets
Across Emerging Europe, overall holiday sales were said to be strong. As testimony to this, the Moscow-based Association of Internet Trade Companies (AITC) said Russian shoppers spent RUB22.3 billion (US$350 million) online on Black Friday, a year-on-year rise of 30%. In Hungary, meanwhile, its growing economy and healthy labour market were seen as giving shoppers the confidence to up their spending. In line with this, according to the local news reports, the country's retail industry is confident that the holiday period will deliver sales of some HUF1.2 trillion (US$4.1 billion). It's a similar story in the Czech Republic where high levels of employment have again boosted consumer confidence, statistics showed that Czechs had spent CZK52 billion (US$2.3 billion) online in the run-up to Christmas.
Over in Latin America, retail sales grew steadily in line with the generally improving pan-regional economic environment. For its part, the Brasilia-based National Confederation of Trade in Goods, Services and Tourism (CNC) has forecast that retail sales in Brazil, Latin America's largest economy, would have grown by 10.5% to reach BRL3.67 billion (US$912 million) on Black Friday. In another encouraging sign, the Brazilian Association of Mall Shopkeepers (Alshop) reported year-on-year Christmas sales growth of 9.5%, the biggest upturn since 2014. In Mexico, meanwhile, Buen Fin – the country's four-day counterpart to Black Friday – had estimated sales of MXN118 billion (US$6.1 billion), representing year-on-year growth of 5%, according to figures provided by the Mexico City-headquartered Confederation of Chambers of Commerce, Services and Tourism (Concanaco).
Shop Now, Worry Later
Despite the generally positive picture painted by the buoyancy of pre-Christmas sales around the world, Hong Kong traders should, however, remain cautious with regard to the likely prospects of the global economy over the next 12 months. It is particularly worth bearing in mind that the International Monetary Fund (IMF) cut its global growth forecast for 2020 by 0.1 percentage points to 3.4% in its World Economic Outlook report (released October 2019) amid warnings of a slowdown in the worldwide economic recovery. In the case of the US, while its robust economy and low unemployment levels may have boosted consumption over the 2019 holiday season, its deteriorating economic fundamentals suggest growth is likely to slow in the coming year. This is not restricted to the US, however, with an economic slowdown also expected in Europe, China, India and many other countries around the world. Furthermore, a recent survey by HKTDC Research found that Hong Kong exporters were increasingly concerned that falling global demand would impact negatively on their export prospects over the coming months. All in all, the general expectation would seem to be that any such global economic slowdown would inevitably compromise Hong Kong's export levels over the near-term.
Hong Kong
USA
United Kingdom
Germany
France
Japan
Russia
Brazil
Hong Kong
North America
Western Europe
Mainland China
Japan
Eastern Europe
Central & South America