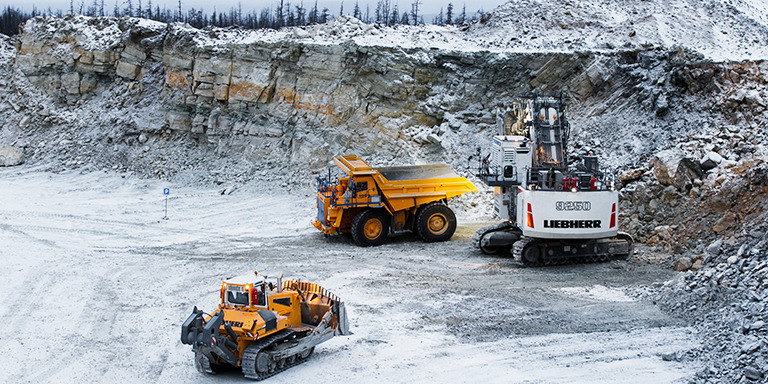 https://hkmb.hktdc.com/en/1X0AJKWG
Secure supply blockchain for diamonds
The world's biggest diamond miner teams up with a Mainland Chinese e-commerce giant to launch a digital solution that reliably tracks gems from the ground to customers' fingers.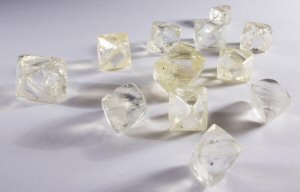 Diamonds are forever, a girl's best friend and very popular with both investors and fashionistas the world over, not least in Mainland China. Diamond buyers want to know that their stones have been ethically, sustainably and legitimately sourced and crossed borders legitimately.

Blockchain technologies offer those in the industry a chance to track diamonds from their homes, where they had lain embedded in volcanic rock for millions of years, all the way to the fingers, necks or ears of their ultimate owners.

Russian diamond mining giant ALROSA, the world's largest diamond producer is teaming up with mainland tech giant Tencent and British blockchain tracking solutions developer Everledger to launch an e-commerce solution that uses blockchain technology to seamlessly enable the purchase of diamonds with full transparency of their origin, characteristics and ownership history. Targeting mainland retailers, the solution is a pilot "Mini Program", or sub-application, on WeChat, which is a mainland-based multi-purpose app and one of the world's largest social media and e-commerce platforms.
Pilot programme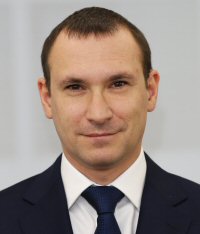 Created by ALROSA and Everledger, this new solution will put transparent and secure diamond information at the fingertips of a potential one billion active WeChat users. It is also the first product to capitalise on the synergy between Everledger and its new investor Tencent, creator of WeChat.

The programme allows ALROSA and WeChat to track the whole journey of the diamond, from mine through manufacturing to the point of sale.

ALROSA said the app serves as a white-label application programming interface for jewellery manufacturers and retailers in the mainland who wish to offer consumers stories about their products, expanding their ecommerce proposition. This enables a better informed and more secure purchase for consumers as well as a more seamless online-to-offline user experience. By enabling new touch points between consumers, jewellery manufacturers and retailers, the Mini Program will encourage brand differentiation in the competitive mainland luxury market.

According to ALROSA, the pilot offers consumers "unprecedented levels of transparency and trust" around the origin, characteristics and authenticity of the jewellery they purchase. "Using the programme on their smartphones, consumers can check an individual diamond's full provenance and unique certificate information, purchase the diamond through the programme using WeChat Pay, and also attest its ownership through the EverLedger blockchain platform," the firm said.

ALROSA will provide information on its diamonds extracted in Russia, letting consumers know the exact origin of each stone and be certain it is sustainably and ethically sourced. An independent study by PwC Advisory rates ALROSA as a leader among gold and diamond mining companies in terms of investments in social programmes.
Unique path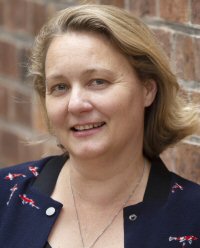 To give each stone a unique identity, Everledger looks at several identifying features, gathering information from the stones and Kimberley Process data from primary sources. The firm cross-references this information against the records of the mining company and manufacturer, which in this case are just one company – ALROSA – to provide additional security. Everledger also links the information with other techniques, such as near-field communication (NFC), radio frequency identity (RFID) and synthetic DNA. Data from these processes is registered on immutable, private and secure records on the Everledger blockchain platform for the WeChat Mini Program.

A London-based start-up established in 2005, Everledger said it has been independently accredited with the highest level of information security standard, ISO27001 – accreditation granted by the International Organization for Standardization. It also said has a strong partnership with the Gemological Institute of America (GIA), responsible for most grading certifications in the world. Everledger has pioneered the digital implementation of GIA's certificates that were developed together with Hong Kong-based jeweller Chow Tai Fook.

For Everledger, East Asia in general, and Hong Kong and the mainland in particular, is an important growth region, especially following the synergy with investor Tencent.

"This is a ground-breaking initiative with the titans of the diamond and Internet industries. We're glad to partner with ALROSA, as we share the same goal of enabling more transparency to the market. By providing 100% certainty of a diamond's origin and journey to the consumer, in an easy-to-experience online platform such as WeChat, we are confident that this innovation will set a new standard when it comes to traceability and responsible business practices, " Evgeny Gokhberg, Head of Europe at Everledger, noted.
 
James Mitchell, Chief Strategy Officer at Tencent, said: "Everledger's application of blockchain technology enhances value to consumers and reduces risks for businesses across the industry. We are delighted to support Everledger to improve the transparency and sustainability of global supply chains,"

Pavel Vinikhin, Head of Diamonds of ALROSA, commented: "We are delighted to support this WeChat Mini Program with Everledger, as it reinforces our pursuit for guaranteeing the origin of our products. We believe that this collaboration with the most popular social media platform in China will help us to further strengthen our sales there."
Related links
ALROSA
Everledger
WeChat Shop
Hong Kong
Mainland China
Eastern Europe
Russia