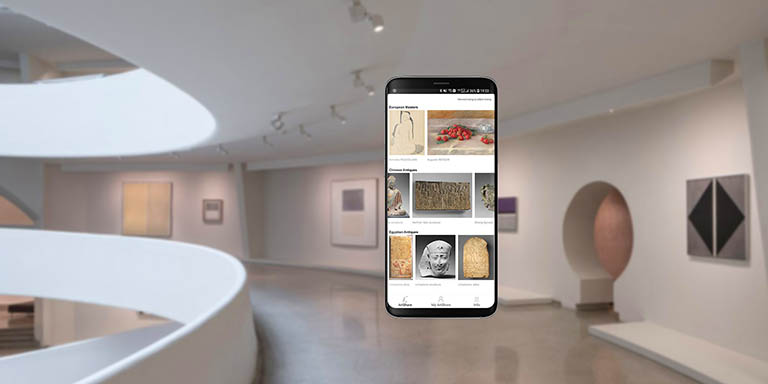 https://hkmb.hktdc.com/en/1X0AJJYH
Masterpieces go digital
A Hong Kong-based fintech aims to disrupt the fine-art marketplace.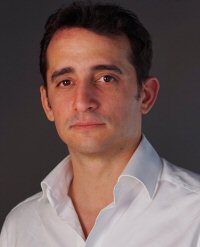 Epsilon ArtShare is an app-based digital auction platform that combines the latest fintech developments with the business model of traditional auction houses and art investment funds. Founded by French entrepreneur Khaled Feki, ArtShare aims to transform the way people invest in and collect artworks by handing users greater control over their investments.

Mr Feki, ArtShare's CEO, moved to Mainland China in 2004 and started a successful framing business, Epsilon Art Frames, operating in Hong Kong, Shenzhen and Beijing. Cooperation with fine-art galleries, museums and design studios, as well as artists and art consultants, let Mr Feki build a strong network of art professionals and collectors, and establish a unique position from which to understand the art market in the region and beyond.
Up for bid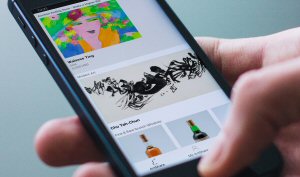 Mr Feki sees Epsilon ArtShare giving art collectors a fresh and accessible platform on which to buy art from around the world. The auction process does not start until the first bid above the minimum selling price comes in. Other bidders have 24 hours to make a counteroffer; when the last bid expires, the item is sold.

The real innovation, Mr Feki said, is in the art-investment offering. Traditionally, investing in art needs a large sum of money; it is, after all, a speculative investment with no guarantee of capital gain.

"In terms of art investment, one thing is common: you buy today, and hope that after a certain period of time, it will be worth more," he said. "Although hundreds of items change hands every day all over the world, only a fraction of these are proven to appreciate. With art and any collectible items – whisky, wine, art, antiques, jewellery – it won't always be a great investment over the long term. Yet every time it is sold, the auction house makes money."

Epsilon ArtShare "is based on basic trade principles," Mr Feki continued. "The company, backed by 25 shareholders, is able to purchase items below market price as a result of their extensive network and preferable terms of sale for both seller and buyer. Making these items available at market price, the app then invites users to come on board, investing an amount of their choice in an item, with a guaranteed share of the profit, once the item is sold.

"Traditional art investments make the investor basically a collector. Ours makes the investor a dealer," Mr Feki said.

In addition to listing items owned by Epsilon ArtShare, the app also offers works obtained on consignment, as with a conventional auction house.

Mr Feki said the company has a strong network of experts around the world who are qualified to authenticate artworks within their area of specialty. "We always have more than one expert looking at any one piece, and depending on the value of the item, we may do some scientific tests as well. We crosscheck through various means," he said.
Three winners
Mr Feki believes that the combination of these three factors – an investment not based on speculation, a system that creates liquidity in investment and the possibility to invest small amounts – "has never been done before and has the potential to disrupt art investment".

The app also lists other investment items such as whisky, antiques, cognac and wine. Mr Feki wants to focus on rare spirits and wine in the next few months and expects that, over time, "we can develop to include watches, classic cars or any other collectibles".

No money is transferred via the app. All transactions are handled by the United States-based online payment provider Stripe.

The platform is also developing a content section where users can learn more about both art and the art market via articles and expert videos. "We want to create content that is more than general news about exhibitions," Mr Feki said. "There is a great need for information, and we are trying to satisfy that need."
Art hub
Mr Feki sees Hong Kong as "the natural choice" to base Epsilon ArtShare, which was launched in October 2019, after almost two years in development.

"Hong Kong is an ideal location for those doing business in the art sector," he said. "Many other countries impose tight restrictions on imports and exports – and with important antiques, it becomes very complicated. This made Hong Kong a natural place to start, especially for our clients in Mainland China."

Ease of doing business in terms of financial transactions is another of Hong Kong's many advantages, Mr Feki said. "Epsilon ArtShare wishes to connect with investors across different countries, and they need to be able to send and receive money without barriers."

Another draw is Hong Kong's status as an important art hub, he said; many serious collectors converge on the city, especially during the major art fairs in March.

"Hong Kong is definitely a great place for us and the natural choice in Asia; we have no plans to change our location any time soon," Mr Feki said. "The mainland market is very important in terms of collectors, and we want to reach out to those individuals while benefiting from the benefits that Hong Kong provides."

Over the near term, the company's shareholders are focused on reinvesting in the business. "Our purpose is not to be profitable in, say, the next two years," Mr Feki said. "Today we spend more than we generate as we are expanding and developing. If we reach a point of visibility and become established as a small auction house in terms of the amount of business we do and revenue generated, we will easily break even very soon.

"Our business model is strong and we know how to make money," he said, adding that a handful of auction houses a currently dominates the auction market. "But I believe there is room for more".

With the global online art and antique market valued as a multibillion-dollar industry, "the cake is very big", Mr Feki said.
Related link
Epsilon ArtShare