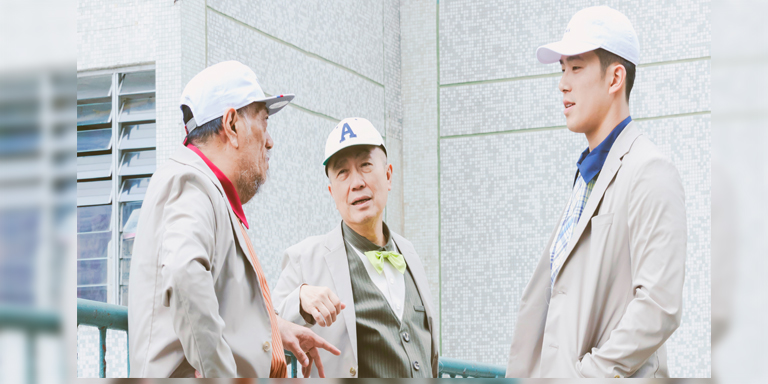 https://hkmb.hktdc.com/en/1X0AJFAH
Fashion goes senior
An award-winning fashion start-up designs fun, funky adaptive clothing to meet the needs of the elderly and those with disabilities.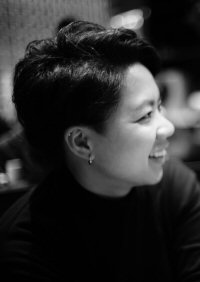 In the youth-obsessed fashion world, few brands produce clothes specifically aimed at the older generation. Carers, or those with disabilities, are similarly overlooked, with a surprising lack of options for those not hotfooting it to a meeting, or out for a night on the town. Hong Kong start-up Rhys Company hopes to change this with cool pieces presented in light fabrics suitable for the city's humid climate. One ensemble includes combat shorts enlivened with checked turn-ups paired with a bright striped shirt and statement collar underneath a light jacket paired with a peaked cap and trainers, and comfortable boiler suits brightened with striped panels. Items such as buttons or zippers, which can prove difficult to manipulate, are deliberately avoided so users can dress themselves.

Having scooped a Grand Award at the Design For Asia (DFA) Awards in 2019, which featured in the recent DesignInspire exhibition, Rhys hopes to capitalise on its new-found success by reaching out to new customers. "Our win at the DFA Awards is the first official recognition received so far and we're very honoured. As we started our business with the focus of social service, we didn't really expect to receive any recognition from the design industry," said Creative Director Kadri Keung. "We hope that with this award, people from different fields can see the needs of our users and get inspired to create innovative and affordable products and services for them," she said. Unlike many other clothing suppliers, the start-up adopts a "made in Hong Kong" approach, engaging and training local women to sew the garments. It also conducts workshops to teach companies and individuals to create items for the elderly by hand.

Rhys founder Ophelia Kot worked for a fashion manufacturer for more than 30 years before setting up the company, and the business was established with private capital from an individual, Ms Keung said. "We prefer to go it alone rather than finding backers or funding as it gives us greater autonomy and more room to explore," she said.
Fashion bias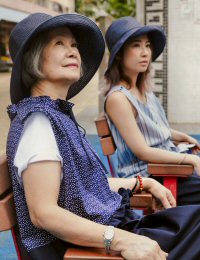 For the elderly or those with physical disabilities, being on-trend often means seeking out clothes designed for younger audiences. "There are very few options on adaptive clothing and almost no choice in terms of fashion for the aged. People think that when one gets older, they won't need such fashionable clothing. We think otherwise – no matter what their age, people should have the right to choose," Ms Keung said. One of the aims of Rhys is to provide more options for elderly and people with special needs. We hope to make a step forward and become a driving force for Hong Kong's adaptive clothing industry."

Designing their clothing range called for starting from scratch rather than seeking inspiration in the market. "We don't take much influence from other designers as we believe that our products are unique. Our designers studied and analysed the pros and cons of existing products on the market, and we also communicated with customers and carers to understand their needs and preferences on design style. Our products are very user-driven," Ms Keung said.

Given thin competition from other brands for the moment at least, the designer believes all pieces in the collection will be well received. "Our products are one of a kind in the market. Based on our experience in the fashion industry and the brand's persistence for perfection, we're sure that this can become a new trend."
Sourcing hub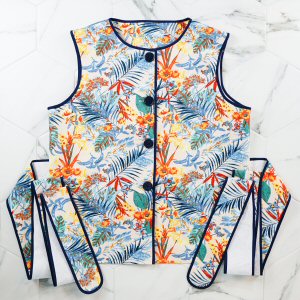 As Rhys seeks to build brand awareness, Ms Keung anticipates pop-ups may play a part in the business. "We have always wanted to get involved in pop-up events, so we can let the public know we're here. We haven't done any pop ups yet but would love to give it a go."

Ms Keung believes the start-up is well placed to grow the business. "Hong Kong is an international city and there are plenty of opportunities to introduce our business to the overseas market and expand our market share in the city. And as Hong Kong was once famous for its garment manufacturing, it's easier to recruit retired skilled labour here." As a sourcing hub for many fashion industries, the brand can also easily source different materials, be that fabric, trims and functional accessories, she said.

Following the success of its collection at the DFA Awards, Rhys hopes to form partnerships with corporates and non-government organisations alike as it puts adaptive clothing on the map in Hong Kong. The creative director said it would also like to expand the team so it can launch more projects.

When it comes to long-term plans for the brand, Ms Keung is ambitious for its future. "We'd first like to conquer the Hong Kong market, but are also keen to go overseas, as we see lots of potential for our designs in places like Taiwan, Japan and even Europe."

Related link
Garments, Textiles & Accessories