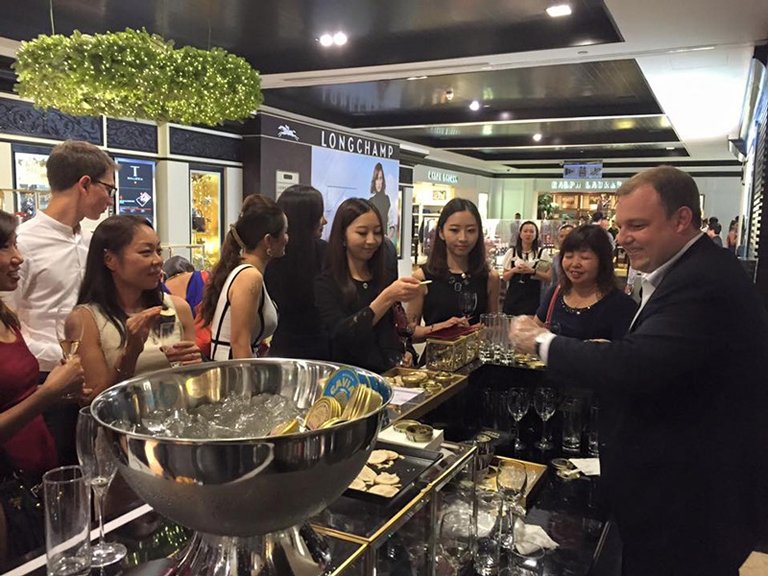 https://hkmb.hktdc.com/en/1X0AJDLC
The Greater Bay Area: Creating a New Caviar Connoisseur Market
Russian caviar exporter eyes GBA as growing market for 'black gold'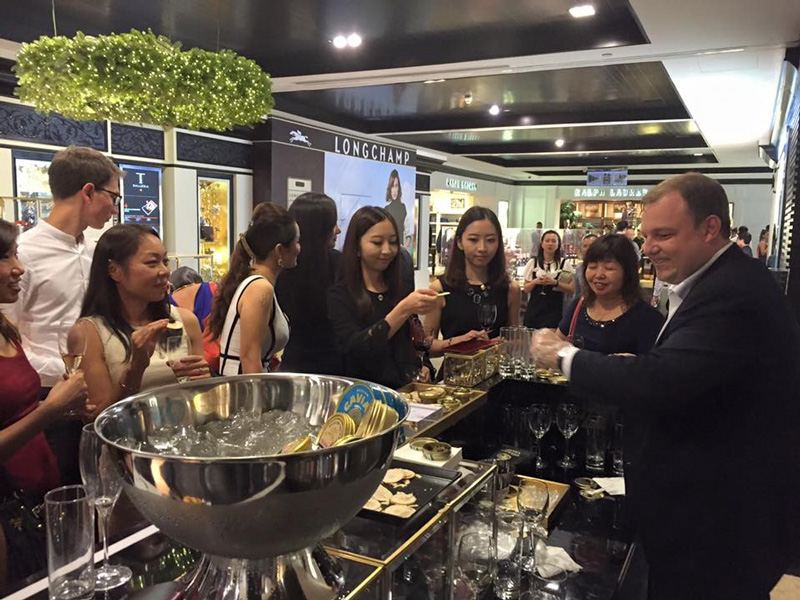 For Aleksei Badia, Director of Hong Kong-based Russian Caspian Caviar Limited, one of the most important ingredients required to grow the market for his product is to educate potential consumers about the best ways to enjoy what is widely acknowledged to be the king of culinary delights.
Badia, who is responsible for sales of caviar in Hong Kong and re-exports to the wider Asian market, spends a significant amount of time at food fairs, exhibitions and customer talks, explaining the finer details of indulging in this luxury. This includes shows and fairs in Guangdong, the mainland province across which the Greater Bay Area (GBA) initiative spreads. At its finest – the world-famous Beluga and Almas Albino versions – caviar can retail at upwards of US$50,000 per kilo, thanks to the delicacy's symbol of longevity, good health and power.
Brink of Extinction
Caviar must come from the eggs of three categories or levels of sturgeon – beluga, osetra and sevruga. These ancient fish are not only peers to dinosaurs, but emblems of strong immunity and great strength to survive. The delicacy was once exclusively the food of kings and royals, but can now be found on many fine-dining menus.
It was traditionally accepted that in its most exclusive form, caviar came from sturgeon in the Caspian Sea. Overfishing has led the species – including beluga – to the brink of extinction, heralding a worldwide ban on fishing for wild sturgeon. This has encouraged fish farming operations in more than 50 countries, such as Russia, mainland China, the EU, the US and the UAE.
After years of over-fishing, sturgeon were listed in Russia in 2007 and Iran in 2012 as an endangered species under the Convention on International Trade in Endangered Species of Wild Fauna and Flora (CITES). As a result, all internationally traded sturgeon and their products must be accompanied by CITES documents and all caviar must bear a CITES code.
Badia said that the CITES Convention which currently has 183 signatories including China, has made the process of exporting and importing into the mainland extremely complicated and time consuming. To obtain a CITES licence, including the mandatory genetic tests, plus Russian Federal Research Institute for Fisheries and Oceanography (VNIRO) approval for export can be very slow. He said: "It can take us two months just to get all the documentation in place in Russia to allow us to export our product. After that, we need to go through all mainland Chinese import regulations; this makes things difficult."
Crowded Market
Regulatory concerns aside, the company's strategy of 'teach and sell' is very much at the heart of what Badia hopes will be a successful push beyond Hong Kong and into what he admits is a crowded and competitive environment in the GBA and the Greater China market. Badia is aware that simply relying on the reputation of Russian caviar to drive sales is a thing of the past. He said: "During Soviet times, Russian athletes were supplied with 60 grams of caviar daily as part of their pre-Olympic diet under a government programme.
"So when I first came to Hong Kong, an associate told me if I wasn't selling two tonnes of caviar a year in Hong Kong I shouldn't be in business. But when I went out and looked at the market I saw caviar from all over the world and a rather flimsy understanding of the product, I thought 'my goodness, this is going to be tough', and it has been."
As well as maintaining a high profile at food and beverage exhibitions in Hong Kong and mainland China, Russia Caspian Caviar also sells to supermarkets such as Park 'n' Shop and Dairy Farm and also to around 20 private clubs in the city.
Different Tastes
Badia now hopes that with the advent of the GBA initiative a new and lucrative market will open up, despite the difficulties inherent in his line of business. He said: "We see Guangzhou and Shenzhen as the places with the best potential initially, but we have to be aware of the different taste preferences of people in Hong Kong and people on the mainland.
"For instance, Hong Kong consumers tend to like their caviar to come with a smoother, cleaner and creamier taste, while we find that mainland consumers prefer their caviar to have more of a taste of the ocean – a stronger taste, if you like.
"Aligned with catering for different tastes, we are looking into different types of possible partnerships to make better and deeper inroads into mainland China, but again, we have to be very careful that we do not compromise on our product standards, which we have built up over many, many years."
Time-consuming Business
Not only does Russian Caspian Caviar have to deal with keen competition, it also grapples with a production process which is long, expensive and takes time to deliver a return on investment, a combination of factors which helps explain the high retail price of the product. Badia said "After several years rearing the sturgeon fish to their optimal egg producing moment, there is only a small window between the harvesting of the eggs and getting them to market. On top of this are the layers of regulation we need to go through both in Russia and mainland China just to sell caviar."
Most sturgeon take at least seven years to reach maturity and harvesting their eggs is a long, complicated and expensive process, as Badia explained, saying: "for beluga – the rarest and therefore most expensive of all caviar – the fish starts to spawn only at the age of 18-22 in the natural environment."
Commercial caviar production historically involved stunning the fish and extracting the ovaries. Another method of extracting caviar is by performing a caesarean section, which allows the female to continue producing roe. Other farmers use a process called 'milking', which extracts the caviar from the fish via a small incision when it is deemed to be ready to be processed. An ultrasound is used to determine the correct timing. Removing the caviar by massage is considered the only way to maintain a better balance between quality and sustainability.
Badia was cautiously confident that even taking into account the complexities of the caviar producing business, the GBA and China can bring a new dawn for the industry. He said: "The Chinese market is growing. We have made presentations to rich people in mainland China, for instance at high-end golf clubs and exhibitions in Beijing and Shenzhen, and there are many rich people in Guangdong Province. I think first is Shanghai, then Shenzhen and Guangzhou. and we are attending food fairs and exhibitions in these places with assurance to succeed."
Russia
Hong Kong
Mainland China
Eastern Europe