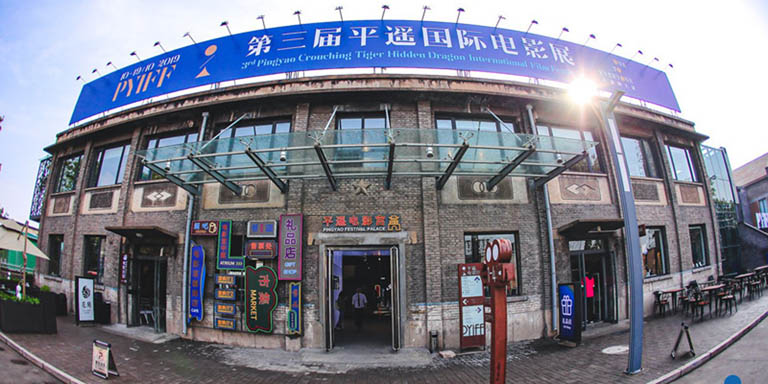 https://hkmb.hktdc.com/en/1X0AJACU
Arthouse cinema boost – in Shanxi
A film festival held in an ancient walled city in northern China screens independent productions from around the world.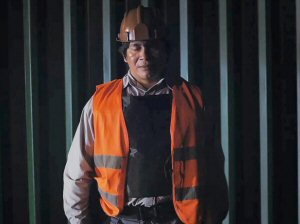 Now in its third year, the Pingyao International Film Festival's focus on lower-budget arthouse cinema from Mainland China and around the world makes it somewhat unique among the mainland's ever-growing number of movie marketplaces.

Taking place within the well-preserved ancient walled city of Pingyao, a UNESCO World Heritage site in northern China's Shanxi province, the Pingyao International Film Festival (PYIFF) has one of the most picturesque settings of any such event in China. Launched in 2017 by filmmaker Jia Zhangke and former Venice Film Festival chief Marco Mueller, it also has a unique mission – to introduce greater diversity to the China film market by giving visibility to both Chinese and international arthouse films.

One of China's most internationally famous directors, Mr Jia, whose films regularly play at the Cannes Film Festival, returned to his home province of Shanxi to launch the festival, attracting support from both the provincial government and the local business community. Partnering with Wang Huaiyu, a local architect, he set about constructing the Pingyao Festival Palace just off the high street on a former factory site. This has given the now-completed venue a post-industrial vibe, one that is quite a contrast to the ancient temples and red lanterns that characterise much of the rest of the city.

Looking back on the construction period, Mr Mueller – also a former head of the Rome, Locarno and Beijing Film Festival events – said: "We supplied the architects with the plans for all the theatres in Cannes and Locarno's Piazza Grande and they really rose to the challenge."
Ancient venue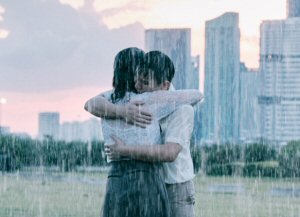 The completed complex includes a 1,450-seat outdoor arena, five further theatres with combined seating for 816, seminar rooms, restaurants, bars and an exhibition space. Pingyao has many high-quality hotels dotted around its ancient thoroughfares – some dating back 600 years or more to the time of the Ming and Qing dynasties – but more contemporary-minded festivalgoers can opt to stay within the modern hotel cluster set just outside the city walls.

With its third edition successfully wrapped, PYIFF now screens about 50 arthouse or "specialist" films every year from the mainland and overseas, while handing out two sets of awards – the Roberto Rossellini Awards, given to first- and second-time feature directors from anywhere in the world, and the Fei Mu Awards, which are presented to Chinese-language films by first- or second-time directors.. This year's Roberto Rossellini winners included Brazilian filmmaker Maya Da-Rin's The Fever (Best Film), Cesar Diaz's Guatemala-set Our Mothers (Best Director) and Chinese director Liang Ming's Wisdom Tooth (Jury Award). Singaporean director Anthony Chen's Wet Season, meanwhile, topped both the Best Film and Best Actress (Yeo Yann Yann) categories in the Fei Mu Awards.
Access no issue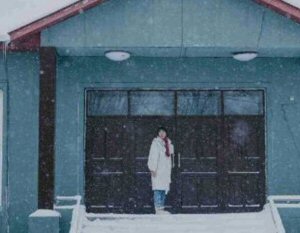 Despite not being the easiest place in China to reach, the festival still draws huge crowds of young cinephiles and college students, many of whom travel from as far away as Shanghai (1,340 kilometres) and Shenzhen (2,000km). The closest airport is a 70-minute drive away in Taiyuan, the capital of Shanxi province, although Pingyao is also connected to both Xian and Beijing via high-speed rail links. The inconvenience, though, is clearly proving no deterrent to attendees, with Mr Mueller saying: "All the screenings were sold out this year, so Jia is considering building an additional three screens just behind the existing theatres."

The festival, though, is about more than just entertaining young audiences with the kind of critically acclaimed films they don't get to see in their local multiplexes. Mr Jia and Mr Mueller also have a business objective in that they want to improve market conditions for the promotion and distribution of arthouse films throughout mainland China.

The mainland is now the world's second-biggest film market, with an annual box office of US$8.86 billion in 2018; most of that revenue is still channelled back to Hollywood blockbusters or big-budget local productions. While some arthouse titles have proved to be notable successes – Lebanese director Nadine Labaki's Capernaum, for instance, grossed US$54 million in the mainland earlier this year – mainland distributors tend to buy such films in bulk for distribution via streaming platforms rather than for any theatrical release.
Wide exposure
According to Mr Mueller, the PYIFF's awards now play a key role in bringing these smaller movies to the attention of the mainland media and to wider audiences, while also allowing them to work closely with mainland film distributors. By luring such distributors to Pingyao to watch the films and experience audience reactions first-hand, Mr Mueller hopes they will be motivated to help them negotiate their way through the country's strict quota and censorship system.

Explaining his thinking, he said: "Often, distributors won't have seen the films they bought at Cannes or Berlin even months after signing a deal. The challenge for us, then, is to reveal the hidden market value of such properties."

In addition to providing a platform for completed features, PYIFF also aims to help young Chinese filmmakers develop, produce and eventually find a market for their own upcoming projects. In order to facilitate this, the festival has hosted a Work-in-Progress (WIP) lab since its first edition. This provides an opportunity for sales agents and festival programmers from around the world to view new Chinese films at the rough-cut stage.

This year, for the first time, the festival also hosted a co-production and financing market – Pingyao Project Promotion – as a channel for filmmakers to secure funding and other partnership arrangements for projects that may still be at script stage. At the end of the festival, a dozen or so Chinese studios and sponsors handed out 11 cash awards to those projects and works-in-progress they saw as having the most potential.

Prior to the event, Mr Jia and his team reviewed more than 500 scripts, before choosing just 16 to be presented to the potential investors attending the inaugural Pingyao Project Promotion. Explaining why such intensive support had been provided for this particular endeavour, he said: "While there are a great many young directors in China, it's not always easy for them to meet with financiers and producers. Consequently, we see this as a great opportunity for us to identify new talent and to introduce them to audiences and to the industry at large."

The 2019 Pingyao International Film Festival (PYIFF) took place from 10 to 19 October at the Pingyao Festival Palace.

Find out more about mainland cinema and the world at the HKTDC Hong Kong International Film & TV Market (FILMART).
Related link
HKTDC Research
Film & Audio-Visual Production
Hong Kong
Mainland China