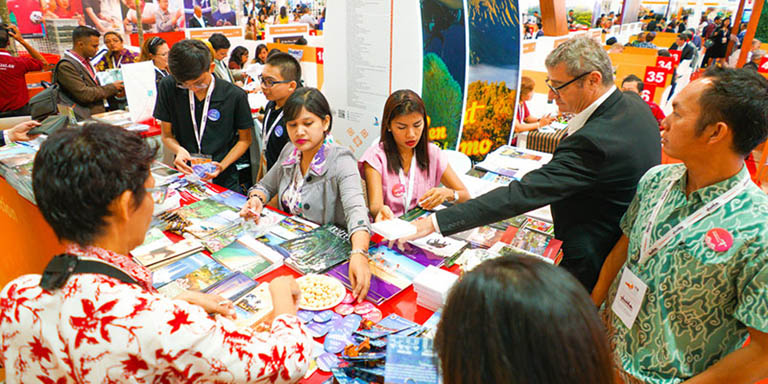 https://hkmb.hktdc.com/en/1X0AJAAW
APAC dominates tourism sector
Travellers from Mainland China could account for nearly a third of world's total by 2030.
Despite creeping concern over the likelihood of a global economic slowdown, the leisure travel sector keeps forging ahead, much to the relief of delegates at this year's ITB Asia event, the region's annual showcase for the travel trade.

Despite the increasing level of global economic uncertainty, the United Nations World Tourism Organisation remains optimistic that leisure travel will continue to expand. This provided something of a heartening backdrop to the recent ITB Asia – the 12th – an event that bills itself as "Asia's leading travel trade show". Indeed, attendees were further encouraged by a September UN report that showed leisure travel was likely to increase 6% in global terms and 7% within the Asia Pacific region. The latter was now also said to account for a quarter of the world's visitor arrivals (335 million), with the related spending valued at US$500 billion.
Big five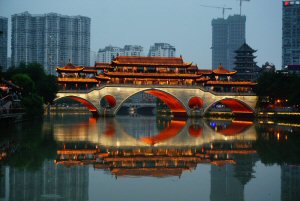 Within the region, figures released as part of the 2019 Mastercard Asia-Pacific Destinations Index showed that the top five most popular destinations remain unchanged – Bangkok, Singapore, Kuala Lumpur, Tokyo and Seoul. Collectively, last year, this Big Five welcomed more than one-fifth (22%) of all overnight visitors to the region's top 161 cities and regional centres.

Mainland China is seen as continuing to exert the greatest influence over travel patterns and expenditure flows, followed by Japan and Korea. India, however, is rising fast and has an ever-growing significance. Despite this, between 2009 and 2018, overnight arrivals by travellers from the mainland in markets across the Asia-Pacific region surged to 62.4 million from 10.5 million, representing a compound annual growth rate of 21.9%. Unsurprisingly, then, the mainland ranks among the top three source markets for outbound travellers for more than half of the 161 destinations covered by the report.

For the second consecutive year, meanwhile, Japan was the only market in the report to be home to 25% of the region's top 20 destinations, with Okinawa nudging out Kyoto to join the list for the first time – alongside Tokyo, Osaka, Hokkaido and Chiba. Interestingly, Okinawa is now one of the region's destinations with the fastest-growing levels of popularity and has skyrocketed 109 places since 2009. Other fast-climbing destinations include Ludhiana in India, Galle in Sri Lanka and the mainland's Chengdu. Japan's visitor levels, however, are set to hit a new high in the near term with Tokyo hosting both the 2019 Rugby World Cup and the 2020 Olympic Games.
Shopping rules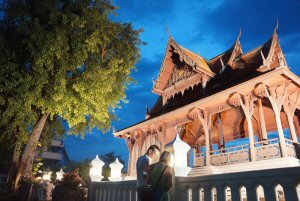 The biggest group of Asian travellers by far is the oft-mentioned Mainland Chinese. Outlining the likely future growth of this particular group, Claudia Verbost, the European Commercial Director of AgencyChina, a Shanghai-headquartered marketing and advertising business, said: "By 2030, 30% of the global travel market will comprise Mainland Chinese travellers. In 2018, the top three expenses of these particular travellers were shopping at 25%, hotels at 19% and dining at 16%. It should come as no surprise that 47% of such travellers consider shopping as an essential part of their vacation, with 84% of Mainland Chinese travellers also buying at airport retail points compared with the global average of just 67%.

"The Mainland Chinese are also travelling for longer – eight to nine days – a one-to-two day increase compared with the previous year. In 2018, 47% also travelled beyond one of the more traditional destinations – Hong Kong, Macao or Taiwan. Indeed, their preferred destinations are changing, with a big rise in the number of trips to the more exotic locations, such as Bulgaria, Cyprus, Fiji, Jerusalem or Morocco. The overall percentage of Mainland Chinese travellers taking guided tours is also dropping and now only represents about a third of the total number. In line with this, the percentage of independent mainland travellers rose to 12.7% for the first four months of 2019.

"After shopping, the next priority of outward-bound mainland tourists is for new experiences, with such bookings up by 110% in 2018, while the number of customised itineraries booked in Europe this year is up 147%. Tour operators also need to bear in mind the needs of the growing female Mainland Chinese market. In 2017, 68% of Mainland Chinese travellers were female and they outspent their male counterparts by 14% when it came to entertainment. In short, to find success with the new generation of Mainland Chinese travellers, you need to ensure your destination is sufficiently exotic, offer unique and customisable experiences, provide localised adventure and cultural tourism and never forget to emphasise how safe it all is."
Social-media driven
Looking to correct some of the common mistakes made by promoters aiming to woo mainland tourists, Anita Chan, Chief Executive of Compass Edge, a Hong Kong-based consultancy that aims to help hotels ensure they are "mainland ready", said: "One basic error is to assume that, once you translate your website into Mainland Chinese, travellers from Mainland China will inevitably find you. This is, of course, forgetting that the Great Firewall of Mainland China blocks Google, Facebook, YouTube, Twitter and so on.

"That aside, hospitality companies need to localise their websites in line with Mainland Chinese tastes, while also considering using a .cn domain. This will cut the loading time down to four-five seconds, compared with 17 to 23 seconds for other domains when accessed on the mainland. Another mistake is to invest too heavily in search-engine optimisation, with the majority of Mainland Chinese web users not resorting to search engines, preferring to rely on social-media recommendations instead. A third mistake is to rely on WeChat too much, while not understanding that it's not so much a messaging app, but more an entire ecosystem. Nor is it any longer a silver bullet, with various other platforms – notably TikTok and BiliBili – becoming increasingly important."

Looking beyond the strictly mainland traveller, Edison Chen, General Manager of Ctrip Destination Marketing, a booking site increasingly keen to emphasise its international credentials, looked to give advice to delegates on how to attract contemporary travellers in general, saying: "Respect the uniqueness of your destination. Build awareness and brand around that uniqueness. Select the right target audience based on geography, demographics and past buying habits.

"Then, deliver the right message at the right time and localised for each target group. Choose the right channel to do so – online, offline, social media, retail or a combination. Develop the right conversion method and the right measurement metric to track results and adjust accordingly."

The 2019 edition of ITB Asia took place from 16-18 October at the Marina Bay Sands Convention Centre in Singapore.

Related link
HKTDC Research
Hong Kong
Mainland China