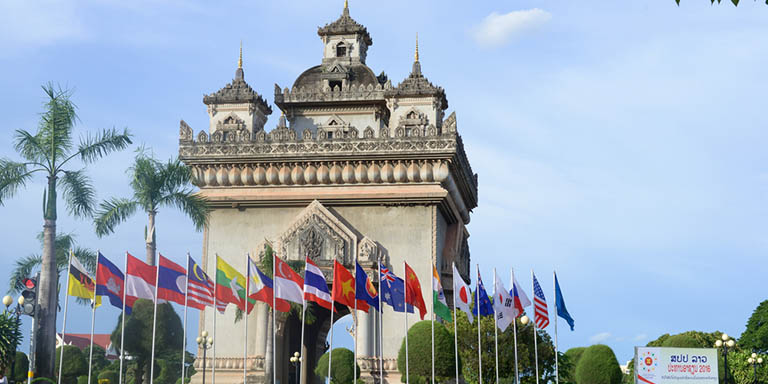 https://hkmb.hktdc.com/en/1X0AJ7RO
Global supply-chain overhaul
A leading economist advises Hong Kong businesses on navigating their way through a whole new world.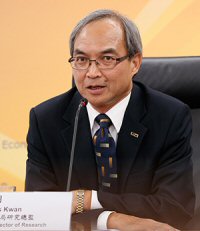 Fast-moving economic and geopolitical events around the world are driving a reset for the economy in Hong Kong. Local companies need to make short, medium and long-term coping strategies to meet the challenges posed by this reordering of global supply chains, Hong Kong Trade Development Council (HKTDC) Director of Research Nicholas Kwan said. The impact of the trade dispute between Mainland China and the United States drew a lot of attention, he said, but trade between Hong Kong, Japan, South Korea, Taiwan, Vietnam and other upstream and downstream nodes in the supply chains will also be impacted.

What impact does the Sino-US dispute have on trade worldwide?
The Sino-US issue is very complicated, as trade between the two countries is only part of the entire supply chain. The production process of some items involves Korea, Japan, Taiwan, sometimes drawing in Southeast Asia, and even European countries. The US breaking trade links will affect the global supply chain. This is clear in the figures on Sino-US trade. In the first nine months of this year, Hong Kong's exports to Mainland China fell 6% and to the US, exports were down more than 12%. Exports to Japan fell 4%, and to Vietnam 3%. All supply chains, regardless of exports or imports, are affected by the trade war.

Export-oriented Hong Kong is still suffering the after-effects of the 2008 global financial crisis. High-tech products and services, and financial or other services, face comprehensive impact. Should Sino-US trade talks unravel again by mid-December, all products going between the mainland and US will be affected, increasing the impact on Hong Kong. Many technology products transit through Hong Kong, including mobile phones, computers and other electronic component products. Electronic products account for more than 60% of Hong Kong's exports, so mainland-US trade affects Hong Kong in the short, medium and long term.

Are there solutions for Hong Kong exporters?
It is relatively easy for Hong Kong companies to rework their markets at short notice. An exporter who realises a product does not sell in the US can explore the European Union, Association of Southeast Asian Nations (ASEAN) and even some developing regions such as Africa, the Middle East and Latin America. These regions are not necessarily better than the US but our exports there increased in the first eight months of this year. Decentralised production is a new field which will be important for small and medium-sized enterprises, calling for substantial investment. Hong Kong has more contacts in new markets, and companies can seek assistance through the HKTDC in developing new markets, moving factories, and relocating production bases.

Emerging markets have become increasingly important production bases for Hong Kong businesses. The huge domestic markets of these emerging economies also bring new sales opportunities. Hong Kong businesses urgently need to transform themselves. For example, the Belt and Road Initiative involves a large number of countries and regions.  ASEAN's population of more than 640 million, and the Guangdong-Hong Kong-Macao Greater Bay Area's population of more than 70 million, also constitute alternative markets that Hong Kong SMEs [small and medium-sized enterprises] cannot ignore. Hong Kong companies have both production and local sales channels in these places. Many products do not need to go to the US or other distant markets to find outlets; better alternative markets can be found nearby.

Consumption in the mainland has caught up with the US, but local suppliers dominate the domestic consumer goods market, with imports accounting for a relatively small proportion. I suggest Hong Kong companies capitalise on our close ties with the mainland to open up this market, which will in turn help us build closer commerce and trade links with the world. Hong Kong brands have been professional and internationalised for so many years they are deemed " trustworthy" by overseas buyers. In addition, as Hong Kong companies are familiar with the market needs, they can control the entire procurement process in terms of production, quality, and freight, which brings unique added value to Hong Kong brands.

How about longer-term strategies for Hong Kong firms to overcome the challenges posed by protectionism?
The Sino-US trade dispute has focused global attention on the rise of trade protectionism. Trade barriers are difficult to resolve in the short term; companies have to devise their own plans. Diversifying production bases is one feasible method. Hong Kong's direct investment in ASEAN last year was more than US$10 billion, an increase of more than 80%. This shows that many Hong Kong companies have already shifted production lines to the ASEAN region. As the Belt and Road Initiative proceeds, mainland enterprises have set up more than 100 industrial parks or overseas economic and trade cooperation zones around the world. These industrial parks are approved by the Ministry of Commerce and have met certain requirements in terms of capital and park operators. They provide better support and business protection compared with unrecognised industrial parks. They enable Hong Kong and mainland enterprises to pool their efforts and venture abroad to their mutual benefit, achieving a win-win solution. There is a saying in the mainland – "gathering a group to go to sea". That is to gather a group of companies with compatible interests and support each other when opening up new markets.

Hong Kong businesses should plan and implement carefully, considering the cost of diversifying production bases. In some cases, companies were in a hurry to move certain manufacturing processes, only to find that the country of origin for their products was still regarded as the mainland because the rules of origin do not necessarily treat the last manufacturing step as the place of production. Taking account of such problems, the HKTDC provides more information for Hong Kong companies through seminars and study tours, helping them find their ideal new production centre.

This interview first appeared in the Hong Kong Economic Journal.
Related link
HKTDC Research