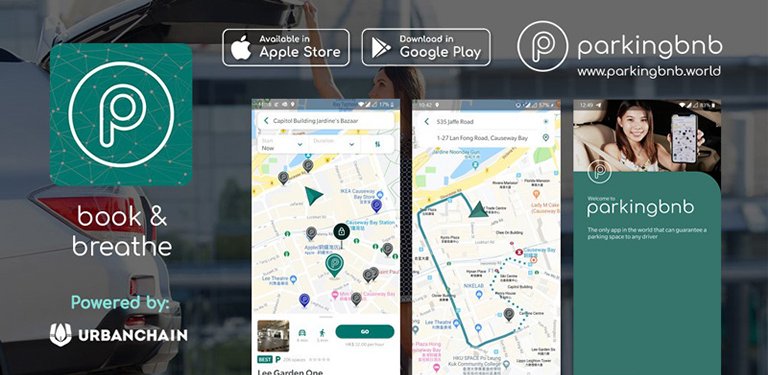 https://hkmb.hktdc.com/en/1X0AJ38J
The Greater Bay Area: Hitting the Spot
Sharing economy innovators in drive towards profit-maximising and stress-free parking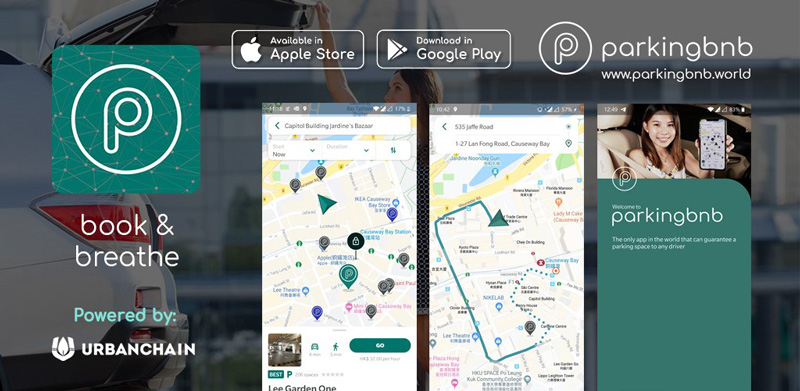 As anyone who knows Hong Kong will attest, finding a parking space in the city can not only be stressful and time-consuming, but also rather expensive. Yet relief could be on the way due to a Hong Kong start-up that's set to launch an innovative new system based on the sharing-economy model adopted by the likes of Airbnb and Uber. The company, UrbanChain Group Limited, hopes to ease the search for a parking spot and enable space owners to rent them out when not in use.
Following detailed talks with relevant government departments such as the Hong Kong Trade Development Council (HKTDC) and Invest Hong Kong, UrbanChain aims to launch the city's first fully operational Parkingbnb operation in December.
A Perfect Fit
Parkingbnb is a sharing-economy initiative – among several other projects the company is working on – that it hopes will be a perfect fit as the smart-city concept is embraced across the Greater Bay Area (GBA), according to UrbanChain's Founder and Chief Executive Officer Vitaly Pentegov.
The GBA initiative aims to closely link nine major provincial cities in Guangdong province with the Hong Kong and Macao Special Administrative Regions to create an economic zone that will form a key component in the next phase of China's economic development. The area covered by the initiative has a GDP of US$1.6 trillion.
Why Hong Kong?
Pentegov, a Russian national with several years' experience in IT and international banking, says he chose Hong Kong – and its hinterland in Shenzhen and Guangdong province – to launch Parkingbnb for a number of key reasons.
"Hong Kong and Shenzhen offer an existing innovation and technology ecosystem, which is relatively easy to tap into thanks to the commitment of government to provide the support and backing that a start-up needs without necessarily having equity," said Pentegov.
"The city – and by extension the GBA – also offers a massive potential market, and of course we cannot forget the special role Hong Kong plays with regard to its competitive tax regime, longstanding international connections and valuable experience in the area of contract law."
Highly Complex
Parkingbnb, which combines a highly complex network of state-of-the-art video cameras with an onboard, app-based navigational and payment system, has been years in development. Pentegov said it was a key project among several the company is rolling out to create innovative and eco-friendly smart-city solutions across the GBA.
Parkingbnb is not only designed to tackle the problems of parking in Hong Kong but also has global ambitions, which Pentegov believes the GBA – with its focus on fast-moving technological innovation and an inherent thirst for investment in start-ups – can help drive.
"We offer drivers an automatic solution to find the best parking space with regard to personal preferences, including price, fuel consumption and location," he said. "We provide all possible parking facilities that can be booked on our platform with the help of unique technologies and algorithms for drivers, parking owners and car manufacturers."
The Parkingbnb platform provides an opportunity for cities to reduce traffic congestion and illegal parking, decrease air pollution and improve the lives of urban citizens. Pentegov said it would increase the number of available parking spaces by making use of existing infrastructure, incurring no additional capital expenditure.
Installation Underway
Exhaustive discussions to convince the relevant government departments that the idea is viable has allowed UrbanChain to ink agreements with five property owners in Hong Kong – one a government-owned car park and the others purely commercial – to install the required equipment.
The company is also in early talks with car manufacturers in Germany, Japan and mainland China in a bid to have its technology incorporated into vehicles. However, Pentegov stresses this is a complex and difficult process with no guarantee of success.
"We are working with five property owners on installing parking equipment and we plan to launch by the end of this year," said Pentegov. "Our solution is pretty complicated, we need to have the ability to guarantee a parking space to any driver. This can only be done if you can track the occupancy of all the parking spaces your equipment covers.
"The only solution that can offer this guarantee is one that combines equipment with software – similar to that utilised by Airbnb – in co-operation with the property owners of the car parks. This is a time-consuming process because it involves complicated technology, dealing with due diligence and integration with existing infrastructure."
State-of-the-Art
The businessman says an app-based system the company is developing is not only technologically complicated, but also one of the most innovative in the world because it incorporates three different types of cameras that cannot be purchased directly from existing camera manufacturers.
"Using artificial intelligence, one camera recognises the licence plate number, and another detects the available parking spaces and matches the two together," said Pentegov. "This information is then matched with the third, navigational camera, which brings the whole thing together and takes the driver to the available parking space."
However, the system also has the capacity to ensure there are no traffic snarl-ups inside the car park by not simply directing drivers to the closest space first but to other empty parking spots further inside the car park.
Payment for the service will be entirely app-based, as there are no payment machines or ticketing. "We want to give drivers the best and easiest experience through our technology," said Pentegov.
Extensive Testing
UrbanChain is working closely with five property developers in Hong Kong and the system is undergoing intensive testing to make sure it works in what is, more often than not, very complex operating environments.
"For instance, most car parks are multi-level and have built-in structural features such as pillars, walls and such like, which make the operation of our cameras very complicated and difficult," said Pentegov. "We must get things right, so we are doing exhaustive testing to make sure everything is working properly before we launch later this year."
Delivering Solutions
The UrbanChain system, according to Pentegov, will deliver solutions for all the stakeholders involved. "For drivers, the Parking Adviser system automatically suggests the best parking space and covers price, location, distance, parking time and personal preferences," said Pentegov.
"For owners of car-park spaces – be they individuals or commercial entities – if they buy into the product, our autonomous and self-controlled Parking Management System and Price Adviser take full responsibility for the entire process and will maximise profit for parking-space owners without their participation."
Logistics & Supply Chain
Information Technology
Technology
Hong Kong
Russia
Hong Kong
Mainland China
Eastern Europe