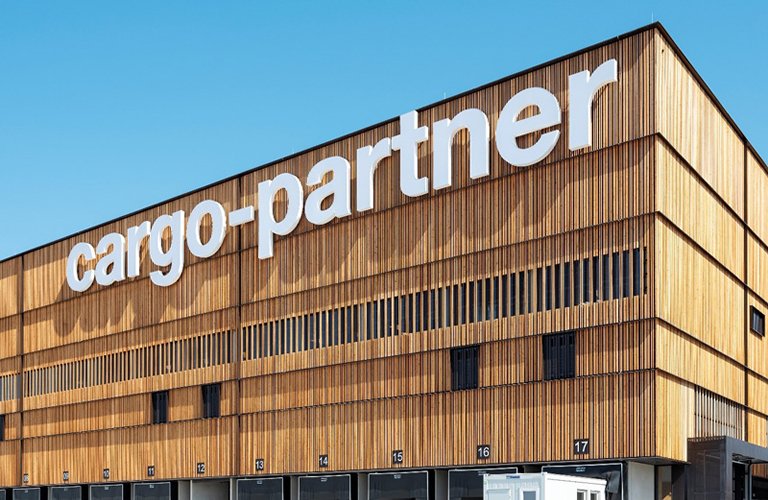 https://hkmb.hktdc.com/en/1X0AJ1V2
The Greater Bay Area: Big Logistics Solutions for a Big Market
'Operational digitalisation' is a big idea that brings logistics providers, manufacturers, trading companies and maritime, rail and airline carriers greater visibility, faster and simplified operations along the global supply chain. It has been a key corporate initiative for cargo-partner (CP) – and an approach likely to have a significant impact on Greater Bay Area (GBA) connectivity, according to Luca Ferrara, Chief Executive Officer Asia Pacific, Western Europe & USA for the company.
Ferrara outlined how the approach works, saying: "Our automated data updates flow with 'milestones' on reaching destinations. This works in co-operation with sea, rail or air carriers and includes using satellite technologies.
"It's our latest application solution, giving schedules and frequent positions to speed the logistics process, making it more efficient and cost effective. It is already fully integrated to maximise efficiencies across all CP offices, including those located in the GBA."
CP positions itself as a supply chain expert link between trade clients and all transport modes. It provides customers with competitive advantages, as it streamlines logistics processes across the entire supply chain – such as with its newly-implemented state-of-the-art data-driven control system. The company sees its strengths in quality assurance, efficiency, speed and sustainability. Its Asia Pacific operations represent a substantial part of its global value and business volume.
Developing a Speedy Network
With its Asia Pacific regional headquarters in Hong Kong, the privately-owned CP has successfully developed a network of more than 10 operational centres and warehouses across the GBA over the past decade including in Guangzhou and Shenzhen. The company particularly focuses on foodstuffs, fashion, automotive and high technology products.
These sectors have been leveraged recently, as Hong Kong container terminal operators have opted to collaborate and form alliances to share the 23 berths across Kwai Tsing Container Terminals 1, 2, 4, 5, 6, 7, 8 and 9 to better operate arriving vessels, while most if not all shipping carriers are taking further steps to achieve better level of digitalisation and efficiency with the adoption of fast-emerging disruptive technologies like blockchain and next generation iterations.
This has made the port of Hong Kong more competitive, which helps to keep up with fast-developing mainland China and regional Asian ports. In 2018-19, CP had over 44,000 shipments routed through Hong Kong.
Ferrara is positive about Hong Kong's role, saying: "This also works well for southern China ports, as cargo is more easily shipped from Hong Kong under its 'free port' position, free of the duties and licenses typical on the mainland. All ports need to increase their attraction and connectivity to increase profits and decrease costs given the uncertain maritime environment, as well as the current economic issues related to the US and China and also Europe."
Rise of E-commerce Pushes Logistics
Another factor is the all-important e-commerce sector which is getting larger year by year. It requires all players to establish better logistics synergies to bring products to market across the world faster and cheaper, learning from mainland China.
On Ferrara's 'wish list' of developments under the GBA blueprint is the simplification of customs processes, similar to the EU's customs union. A single market formula could create customs-free access for goods across the boundaries between Hong Kong and Macao and within the mainland itself, largely based on the Hong Kong customs model.
Hong Kong's abolition of local duties on wine in 2008 propelled the SAR to become a major regional and mainland hub for wine distribution, auctions and warehousing. Other non-dutiable trades promoted by CP clients could also benefit, as Ferrara explained, saying: "Food and beverage is definitely one of our focus areas, where speed is of the essence. Items like chocolates, cheeses and bio-friendly or healthy, organic products are part of a trend that is coming to mainland China and other Asian markets often through Hong Kong with its simplified import and export regime. Hong Kong is often a test market for many of these products, given its cultural, trade and logistics connections to mainland China and to Southeast Asia."
One logistics connection of the GBA could shorten the carriage time between Shanghai or Ningbo and Europe from 30 days to 23-25 days. The time saving is due to faster rail and trucking services, rather than the use of barges, taking advantage of the new inter-connected rail services set to improve co-operation between the northwestern China production bases and mainland GBA cities.
Ferrara cited a particular example to illustrate the point, saying: "One client plans to move product from Chongqing to the Yantian port in Shenzhen via rail or trucks and then transfer to ocean freight for onward delivery."
The key benefits are cost saving and time to market. CP aims to open more offices in the GBA over the next few years to take advantage of these opportunities. The company is already hitting double-digit revenue and profit figures every year in the GBA and sees that trend continuing.
Connecting the Belt and Road
The company sees even more significance in the interconnection between the GBA and Belt and Road Initiative (BRI), particularly related to the 10 ASEAN countries. This is where the Hong Kong office's strength in management, procurement, accounting, IP and e-commerce roles come into play. Ferrara said: "For several years we've seen good potential for our offices in Hong Kong connecting mainland China with ASEAN countries like Singapore and Vietnam, involving maritime and rail development with IT cross-tracking from Shenzhen and Hong Kong. This then feeds into logistics links with Europe."
Additionally, the GBA city of Shenzhen is proving to be an excellent starting rail transport point for shipments of parcels and other e-commerce goods direct to Europe – including electronics and garments. The goods are shipped to Austria, Poland, the Czech Republic, Hungary and Germany – then reconnected via domestic rail and truck for onward delivery.
Ferrara conceded that there are some problems with this connection, saying: "At the moment, this route has a capacity problem, since it is largely subsidised by governments. We see this as an 'in between' solution because it is more expensive but faster than sea freight, although cheaper but slower than air freight." This is a growing opportunity for Europe-bound consignments, but so far the arrangement has seen less goods carried by rail traffic back from Europe to China, mainly automotive and specialised services goods.
Hong Kong, ASEAN Test Beds for Technology
Digitalisation of logistics processes – particularly benefitting the speed and efficiency required of e-commerce transactions – are being extensively tested in Hong Kong as one of the first Asian centres to adopt CP's technology solutions. The system is also being used in ASEAN, where Vietnam was an early adopter. Ferrara reported that there is also growing use of digital 'smart solutions' in Thailand, Cambodia and Myanmar. He said: "This is connecting hubs like Hong Kong with ASEAN markets faster and cheaper, a trend that can only grow as ASEAN develops infrastructure, like ports and railways under Belt and Road projects.
"For the past two to three years there has been closer connectivity for logistics business, for example between Vietnam, Hong Kong, Shenzhen and Guangzhou, with sea transportation becoming faster and cheaper, with growing demand between markets and providing competition to regional air freight.
"Additionally, border areas, transit zones and limited trucking routes have recently become more interesting to logistics companies. These road routes, along with maritime and rail connect Southeast Asia, Hong Kong and mainland China with countries such as Kazakhstan and other 'stans', and ultimately with destinations in Europe." The company has recently established new offices in Malaysia and the UAE to facilitate new Belt and Road logistical routes.
Ferrara sees such connectivity as knitting together 'big idea' plans like the BRI and the GBA blueprint to create logistical opportunities, where Hong Kong can benefit. He said: "Hong Kong is a centre to steer logistics, air freight consolidation, for carrying out business connections, planning, documentation and defining new protocols and standards, such as under blockchain digital ledger technology, increasing vital visibility to the logistics business."
Austria
Hong Kong
Hong Kong
Mainland China
Western Europe