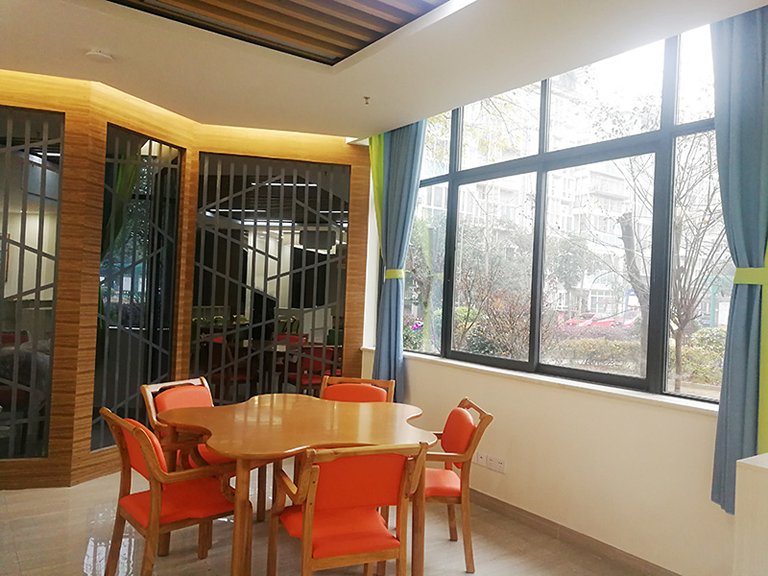 https://hkmb.hktdc.com/en/1X0AJ0T7
China Senior Market Case Studies: Creating Fully Accessible Homes
Interview with Liu Ying, Co-Founder of Chengdu Longlive Pension Industry Development Co Ltd
As people grow older, their physical health tends to deteriorate and they develop a variety of special needs in their home environment. Because those needs were not always taken into consideration when buildings and facilities were constructed in the past, the so-called "elderly-friendly home improvement" scheme was introduced. That has led to renovations and improvements being carried out in people's homes to accommodate the health and mobility of elderly people.
As the pace of China's population ageing accelerates, increasing attention is being paid to elderly-friendly home improvement. Speaking recently to HKTDC Research, Liu Ying, co-founder of Chengdu Longlive Pension Industry Development Co Ltd, recounted the company's experiences in the mainland market.
Community Experience Helps Understand Senior Needs
Longlive's business covers two main areas - privately-run, non-profit community-based elderly care and home care services, and elderly-friendly home improvement and product development. Established in 2011, Longlive opened its first community elderly home in Chengdu. Today, the company runs 36 homes in the city, providing 24-hour elderly care services. Longlive also offers a range of house call services, such as meal delivery and home visit rehabilitation health care, for seniors needing home care.
Outlining the company's role at the heart of elderly care provision in Chengdu, Liu said: "Longlive entered the community elderly care market quite some time ago and by now we have over eight years' operating experience. In 2012 we took part in formulating the industry standards for Chengdu's community elderly care and home care sectors. A year later, we also participated in formulating the industry standard for the city's elderly homes."
The company has a team of about 200. Over 80% of them are professionals in elderly care, such as rehabilitation therapists and nurses. Liu pointed to two factors – youth and professionalism - which differentiate their staff from other care providers, saying: "Having young staff is one of our main characteristics. In China, people providing elderly care services tend to be rather advanced in age, most of them being in their 50s and 60s. Yet they have to look after people in their 70s and 80s. While Longlive also has care givers in their 50s and 60s, the percentage of them is rather small." Liu said that, in contrast, 70% of Longlive's team members were born in the 1980s and 1990s. All are graduates in an elderly service or senior care speciality.
Explaining how the company has moved into elderly home improvement in recent years, Liu said: "Longlive started the elderly-friendly home improvement business at the end of 2015. Since then it has built a team dedicated to studying elderly-friendly home improvement projects. Then the company registered and commenced operation in 2017." He added that Longlive's long experience of elderly care has helped it to understand what elderly people actually need in terms of a safe and convenient home environment.
Smart Assessment System
According to Liu, because the health condition of each elderly person is unique and the environment and size of their homes vary greatly, elderly-friendly home improvement has to be custom-made. Longlive spent 18 months building a smart assessment system for elderly-friendly home improvement which can quickly capture the spatial layout and features of different spaces in an elderly person's home, integrate all the data collected, and provide improvement options.
Longlive used the cases of 1,000 families for reference. After inspecting the home environment, such as the size of the interior space, and the physical condition of the seniors, including their height and degree of mobility, the system would then write a programme and build an algorithm model. Displaying how this helps the company provide its home improvement service, Liu said: "All we need to bring along to the elderly person's home is the testing instrument for checking out the place. The system will automatically compile an assessment report suggesting enhancement solutions and a proposed budget for the customised elderly-friendly facilities required by that particular family."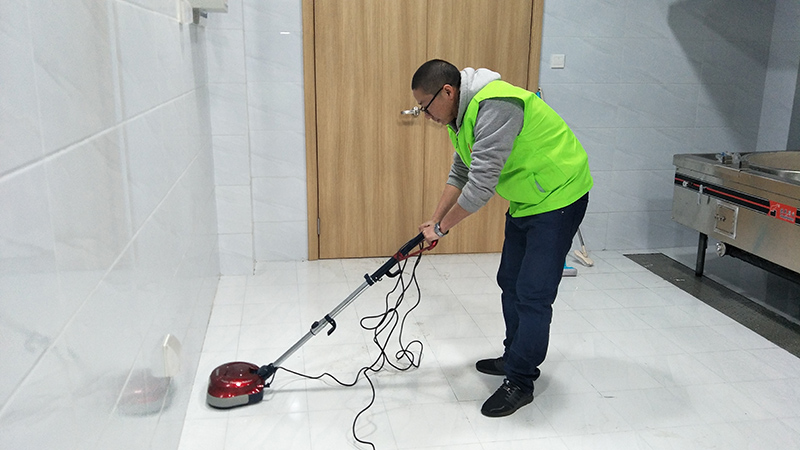 One example of how this system works is its floor slip resistance coefficient indicator. Flooring in bedrooms, sitting rooms and kitchens tends to be different, with some being made of wood and others in ceramic tiles or marble. This means that the slip resistance coefficient varies from room to room.
Using an instrument imported by Longlive from the US to test the flooring, the floor slip resistance coefficient of different areas can be found. If necessary, floor slip resistance can be enhanced or the flooring can be replaced.
Liu explained that the assessment system makes it easier to provide a suitable solution, saying: "The system can find out about the conditions of the home in no time. We also use VR technology to draw 3D diagrams so that the consumer can preview the before and after effects." The assessment system can also provide a number of solutions for consumers to choose from based on the time required, fees charges and effects achieved.
Longlive is the first company in China to propose standardised and systemised elderly-friendly home improvement. After operating for a number of years now, its assessment system has accumulated assessment files from over 16,000 families, the largest number of implementation cases of elderly-friendly home improvement in the country. Thanks to this replicable and standardised assessment system, the company has been expanding rapidly. Longlive's elderly-friendly home improvement business has already been replicated in 19 cities across the country, with companies joining the Longlive brand in the form of partnerships.
From Product Integration to R&D
In order to upgrade its elderly-friendly home improvement business, Longlive has vertically integrated the elderly care industry chain. Through an OEM, it has produced over 1,000 senior-focused products, including handrail and non-slip products, smart monitoring products such as smart sphygmomanometers, blood glucose meters and monitor alarm systems, and Internet of Things (IoT) products such as fingerprint locks, face recognition devices, voice control household appliances and sleep monitoring machines.
In a bid to enhance its competitiveness, Longlive started to move from product integration to product research and development. Explaining the move, Liu said: "At present, the mainland elderly-friendly home improvement market is driven by government central sourcing and demand is mainly for basic products. However, if you take into consideration the genuine needs of users, you can see that the products currently on the market cannot satisfy consumer demand. That is why we decided to carry out our own R&D and create a senior-focused products platform." Longlive conducts product R&D by inviting frontline staff to share their experiences in serving and understanding the senior users. Then the industrial design team creates the product. Liu points out that Longlive have a natural advantage when it comes to this process, saying: "We have more than 100 care givers, who are well informed of the actual needs of elderly people."
Liu reckons that most basic products can no longer satisfy the diversified demands of the market, illustrating his point by saying: "For example, there are many handrail products on the market, the style of which is similar to those used in elderly homes. But who would want their home environment to look like an elderly home? In developing our products, we hope to meet the genuine needs of the consumer. Apart from providing the function of a handrail, we would also add features which are decorative, such as concealed lights and automatic lighting. The handrails can even be moved or reshaped according to the senior's physical condition."
These highly selective products aim to achieve two objectives. One is to harness technology, in everything from the materials to the design. The other is to ensure practicality, offering seniors products that they genuinely need and can use effectively. Describing how the company hopes to stretch its customer base beyond care services to individual consumers, Liu said: "As senior care services are constrained by human resources and target customers are limited, we hope to extend our elderly care business to elderly-friendly products in order to serve more old people."
Market Prospects
Currently, the mainland elderly-friendly home improvement market is mainly driven by the government, which funds sourcing for the underprivileged. In 2017, the Beijing municipal government offered 5,000 senior families RMB5,000 each in home improvement subsidies. Sourcing was made via government tenders. Liu pointed out that the government has been injecting increasing amounts of funds into the sector. Today, all first- and second-tier cities across the country are implementing such sourcing projects. In some cities, the subsidy granted to local families is as high as RMB10,000. This government initiative is bound to boost the growth of the elderly-friendly home improvement market.
Although the market is currently driven by the government, Liu believes that as mainland seniors' demand for quality home living increases, the marketisation of elderly-friendly home improvement will become a future trend. Outlining his thinking, Liu said: "While we operate B2G (business-to-government) business, we also explore B2C (business-to-customer) opportunities. At present, 70% of Longlive's elderly-friendly home improvement business comes from government sourcing, while the remaining 30% comes from the private market.
"That is despite the fact that we have not carried out any promotion but rely mainly on word of mouth. This business is achieved without any proactive promotion, which means that the potential of future market development cannot be overlooked. The target of Longlive is to increase business from the private market from 30% of our total to 50% or even 70%, and our final goal is total marketisation."
Longlive started studying the elderly-friendly home improvement market at the end of 2015. Liu pointed out that after four years the company has discovered the growth potential of the mainland senior care industry, saying: "Community elderly care and senior home care are labour-intensive services, their charges are not high and they are difficult to replicate or expand. The recipients of elderly-friendly home improvement services are large in number. Be it community elderly care, senior home care, or even institutions combining hospital and home for the aged, they all need elderly-friendly home improvement services." As these services serve the government, businesses and consumers, their business scope and the room for development are vast.
Interior Design
Furniture & Furnishings
Household Products