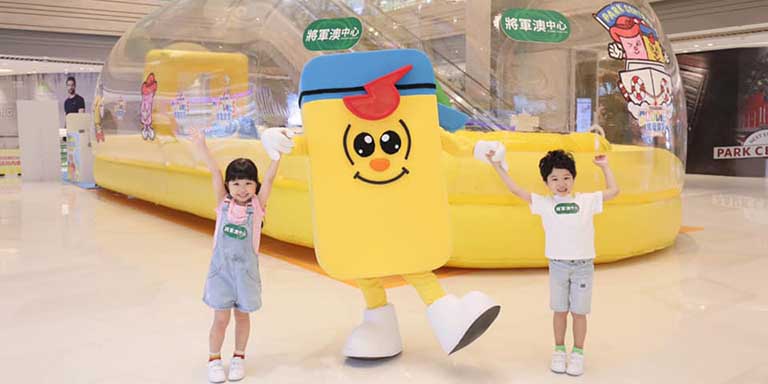 https://hkmb.hktdc.com/en/1X0AIYVB
Cartoon characters project 'charging spirit'
A home-grown phone-powering brand is taking the fast track.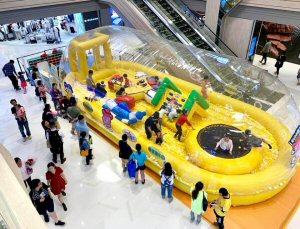 Cartoon characters can instil positive energy in their fans, as is the case with Charging Buddies. This 100% Hong Kong-born character family is charming the licensing market with its bright, affectionate image and pragmatic battery-charging service, lighting up the licensing field with its "charging spirit".  

The six Charging Buddies family members have supernatural powers – wind, fire, water, electricity, gas and magic – and can even absorb the negative aura of human beings. A bid to overcome the overwhelming pessimism prevailing in society was a key motivation in creating these fictional characters, according to Leo Ng, representative of Charging Buddies Studio. "Modern lives evolve around mobile phones; spreading prejudices and negativity has become an epidemic. It is our hope that Charging Buddies can bring more positivity to the world!"

Licensing Show opportunities
Newly launched in August 2018, Charging Buddies lost no time in exhibiting at the HKTDC Hong Kong International Licensing Show (HKILS), the largest licensing show in Asia, in January 2019. Charging Buddies was on show alongside 40 other new local intellectual property (IP) assets at DLAB's Hong Kong Pavilion, a supporting scheme initiated by the Innovative Entrepreneur Association (IEA) and supported by CreateHK. The experience bore fruit, resulting in a direct cooperation with Park Central, a Tseung Kwan O shopping centre, in May and June 2019, where the firm installed an indoor inflatable playground and put on live shows, such as a mascot parade, for families in Hong Kong.

Charging Buddies scored other successes at HKILS. Authorised as the show's charging service provider, it gained excellent exposure, especially through activities such as the mascot parades. The firm also gained essential first-hand knowledge on the latest licensing and IP trends when its team attended the concurrent Asian Licensing Conference. "For example, we understood how an IP is born and the differences in various markets' legal systems. These equipped us with the knowledge to grow an IP and tackle foreseeable challenges in the future," Mr Ng said.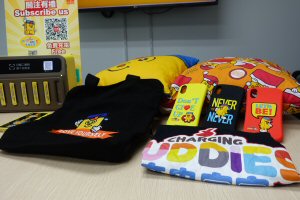 He believes there are too many competitors in the market. Hongkongers generally prefer foreign brands and it is not granted that a local IP can stand out from the crowd, making the international business network and contacts gained during the HKILS even more important. "Mobiles need to be charged when out of battery; it's the same for people," Mr Ng said. "The outstanding message of Charging Buddies to spread is positivity via charging services and storytelling, making it easier to reach both young and mature audiences, form partnerships and further collaborations.

"It was lucky that we were subsidised by DLAB, as marketing requires enormous resources and investment. An international event such as HKILS granted us wonderful opportunities in business matching and locating licensees and manufacturers, which were essential for us to take the next step. There is no doubt that we will participate next year as well," he said.
Diverse options

Hong Kong and Mainland China will be priority markets for Charging Buddies, with its business focusing on charging services, green education and licensing. Hong Kong Guide has already invited Charging Buddies as its charging partner, planning to provide complimentary charging services throughout 100 locations in Hong Kong – including shopping malls, supermarkets and restaurants – from the third quarter. For a green education partnership with Shenzhen's main environmental institution, Charging Buddies is the green ambassador in primary and secondary school materials such as picture books, animations and video games. Mall exhibitions and complimentary charging services in the Guangdong-Hong Kong-Macao Greater Bay Area are also in progress.
"Licensing enhances brand recognition and credibility and is the most efficient way to reach different consumer groups and guarantee returns," Mr Ng said. "In the future we also plan to launch various Charging Buddies products on online platforms, and to work with mainland credit card issuers to introduce Charging Buddies to a greater audience – a good way to promote the Hong Kong brand."

Related links
HKTDC Hong Kong International Licensing Show
Hong Kong
Mainland China