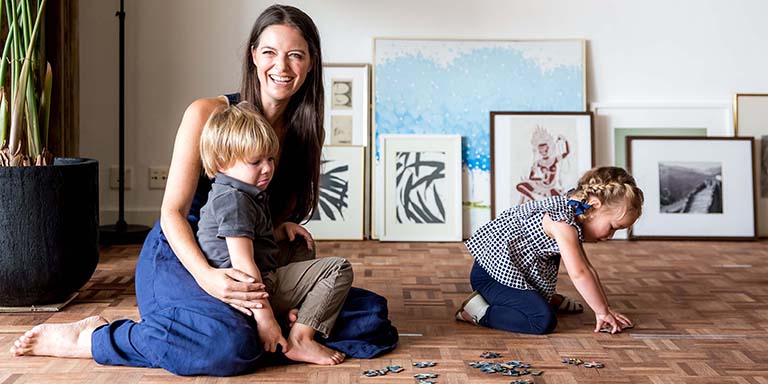 https://hkmb.hktdc.com/en/1X0AIYPH
Digitised hand-me-downs
Watching her son rapidly outgrow his outfits, a Hong Kong-based fashion buyer switched to sustainable shopping.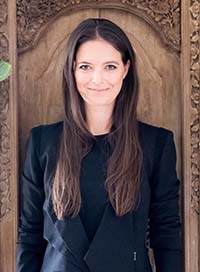 As a fashion buyer for luxury retailers Lane Crawford and Shanghai Tang in Hong Kong, Sarah Garner was always beautifully dressed – and it followed that her children would be, too.

But after her first son arrived, Ms Garner realised why she was no longer feeling fulfilled by her career choice.

"I witnessed first-hand how quickly kids grow out of their clothes, leaving behind closets bursting with smaller sizes, most of the items barely worn," the Canadian-born entrepreneur explained.

The seeds for her business, Retykle, were born. "As I saw a perpetual problem of how to cycle through the piles and piles of outgrown high-quality clothes that still had lots of life to live, and the parents who would be happy recipients."

Retykle was established in 2016 as an online consignment store offering near-new clothes from children's and maternity brands worldwide. Consumers can browse for fashion as they would with any online store, and the sellers receive a 50% commission for each item sold.

The aim, Ms Garner said, is to make it easier for busy parents to recycle their hardly worn children's clothes, earn money and make a positive environmental impact by keeping clothes in circulation for longer.
Sustainable fashion loop

After relocating to Hong Kong in 2008 as a career move, Ms Garner, who was "raised to shop with a conscience about quality, value and design", was dismayed at the throwaway culture she encountered, and the lack of recycling options.

Her vision for Retykle was to create a sustainable fashion loop. "I wanted to make a change and be on a side of fashion that was part of the solution rather than part of the problem," she explained.

Three years on, the business has gone from strength to strength. "Our annual growth has trebled every year since inception," Ms Garner said. "Five hundred tonnes of kids' clothing have been recirculated through Retykle, and more than 2,000 designer brands are listed on the site, with 300-plus new products added daily."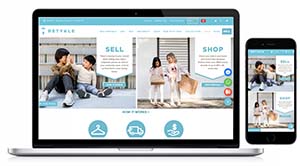 While there are now more ways for Hongkongers to sell, pass on or donate items, compared to when she arrived, Ms Garner said Retykle's edge is its convenience. "We enable parents to recycle children's clothes without any hassle, with the ability to select their desired style with the ultimate convenience of a beautifully curated online boutique, saving money and time."

"We make the buying and selling process simple," she continued, "with free door-to-door pick-ups for sellers, as well as free shipping and hassle-free returns for shoppers. In addition, our exceptional quality and authenticity controls and assurance makes Retykle a trusted platform. We thoroughly inspect each piece of clothing we receive so that there is peace of mind with every purchase. We are on a mission to make shopping second hand as good, if not better, than buying new."
Expansion plans

From a sole operator at start-up, Ms Garner now has a staff of 15, and is fundraising to expand in the region, starting with Singapore.

"We are always thinking of ways to enhance our online platform so we work with developers to continue to drive a user-friendly experience," she said.

Hong Kong was an ideal place to launch Retykle because the barriers to starting a business are quite low, and the start-up ecosystem "felt supportive", Ms Garner said. "I had also built a good network, which helps when starting a business."

She also has international press and social media coverage, resulting in orders "from at least 20 other countries" including the United States, Germany, Switzerland, Australia, Japan and the Philippines.
Ms Garner said she set out to create a company where none had existed in that space.

"I love that no item of clothing has gone to waste since we started," she said. "Our savvy sellers have earned a considerable amount of money with tens of thousands of items resold. We've also made an enormous number of donations through our charity partners ensuring that every piece stays in the loop. We have also donated 100% of proceeds from our charity closets to local charities, shining light on lesser-known causes and encouraging Retyklers to shop for a cause."

Her advice to aspiring entrepreneurs is to follow your passion.

"If you spend every waking moment thinking about the problem you want to solve, and you've done some research to ensure that there's a market for your idea, go for it," she said. "Then take it step by step, day by day. The hardest part is getting started."


Related links

Retykle
Garments, Textiles & Accessories