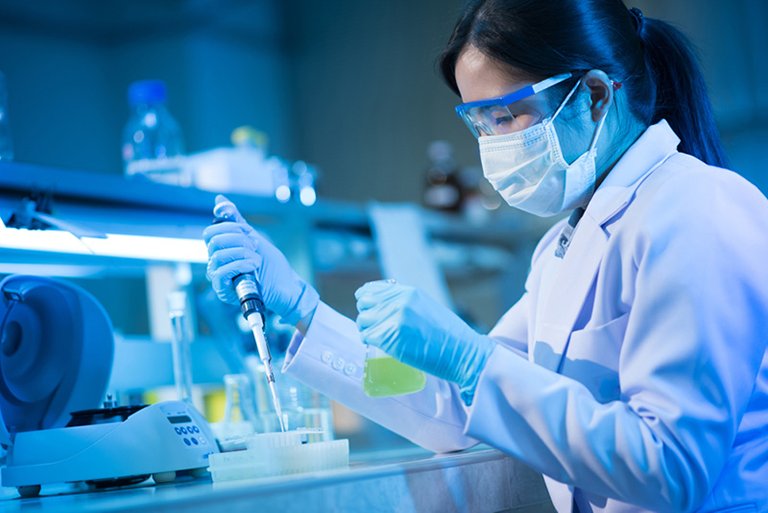 https://hkmb.hktdc.com/en/1X0AIWMQ
Hong Kong Companies in the GBA (12): Biotech Applications Inject Vigour into Anti-Aging Sector
Interview with Venice Tsoi, Founder of SGC Cosmotech Co Ltd
Research in Self-Growth Colony Optimisation Technology (SGC) started in 2009 under the Entrepreneurship Programme of the Hong Kong University of Science and Technology (HKUST). Subsequently, SGC Cosmotech Co Ltd was established for the development and application of patented biotechnology in anti-aging products. Following its foray into the mainland market in 2014, SGC now has branches in Shenzhen, Beijing, Shanghai and Chengdu. SGC Founder Venice Tsoi spoke to HKTDC Research about her company's experience in expanding business in the Greater Bay Area.
Applying Patented Biotech to Medical Beauty
Named after its proprietary SGC technology, the company has so far secured patents for its green anti-aging technology in mainland China, Hong Kong, Switzerland, the US, Australia, Canada and Taiwan. Highlighting its benefits, Tsoi said: "SGC technology is the only truly customisable application of biotechnology in skin repairing with no chemicals or additives. Its offering is unique in that patented technology is applied to repair aging skin. It may even be applied to proliferative scarring to help natural curing of the skin without surgery or injections."
"SGC technology is the product of government-industry-academia collaboration and is funded by a grant from the Innovation and Technology Fund administered by the Innovation and Technology Commission of the Hong Kong government. It also has the support of HKUST's cutting-edge biotechnology. Close co-operation among the government, university research institutes and industry helps speed up the commercialisation of innovation and technology."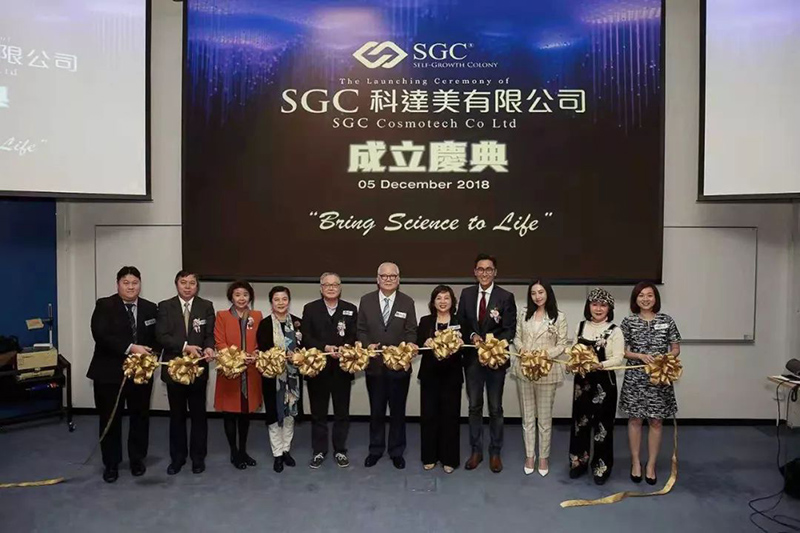 Tsoi said HKUST had built a database of more than 1,000 plants and natural ingredients from which it had selected raw materials with whitening, hydrating, moisturising and anti-aging properties to produce skincare products. The essence is extracted from the "non-edible" parts of these materials to cut costs. SGC is currently using GMP and Cosmotech as brand names to expand the mass skincare products market. HKUST has also developed natural plant-based preservatives as replacements for antibiotics to reduce the impact of chemicals on consumers. Explaining SGC's reach, Tsoi said: "Our company's business covers the upstream, mid-stream and downstream of the industry chain, spanning research and development, manufacturing, production, marketing and service. This makes it possible for us to commercialise our scientific research achievements into skincare products people use in their everyday life."
Word-of-Mouth Marketing in Mainland Market
SGC set up enquiry centres and offices in Beijing, Shanghai and Chengdu in 2014 and invited local clients to come to Hong Kong to try out SGC's technical services. Tsoi said: "We were only able to provide services in Hong Kong at that time, which was why our mainland clients had to come to the city. They were high-end consumers looking for safe and lasting anti-aging effects and SGC's technology precisely satisfied their needs."
SGC accumulated many potential mainland clients within just a few years. After obtaining the Medical Institution Business Licence, last year it established its first mainland foothold – the SGC Jimei Service Centre in Shenzhen, with a floor area of 1,000 square metres. Tsoi said the choice of Nanshan was the result of a comprehensive assessment. First, it is a first-tier city with the advantage of being next to Hong Kong, with a high level of economic development and preferential tax policies for innovation and technology. Second, the Shenzhen government attaches great importance to the development of health services and is stepping up efforts to build itself up as a model for the Healthy China Initiative, with focus on precision medicine, aesthetic medicine, health management and other emerging industries.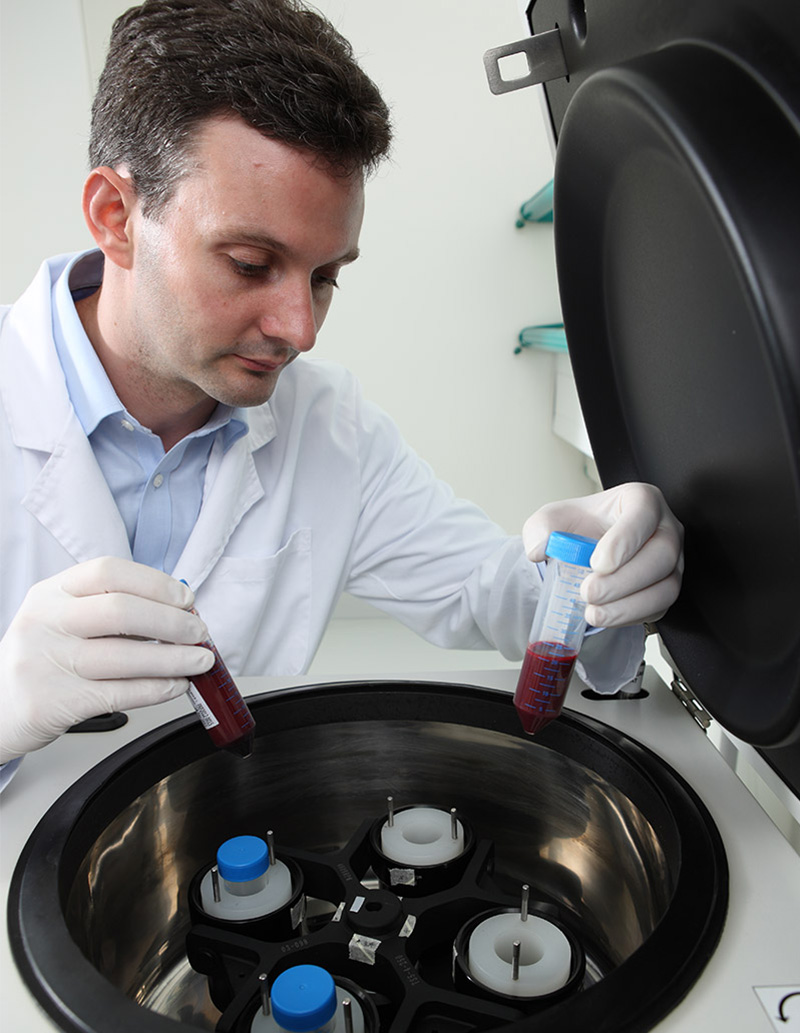 Shenzhen: Technology Innovation Hub
Apart from the service centre, Tsoi explained that SGC had also established a research centre, saying: "SGC set up a research centre in Shenzhen in 2018 under the CUHK Shenzhen Research Institute in the Nanshan High-Tech Park. We hope to attract more outstanding mainland research talents to step up our product development and satisfy market needs."
Tsoi chose Shenzhen as home for its research centre because it is a city in the Greater Bay Area with the largest concentration of innovation and technology industries. There are about 10,000 world-class science and technology companies in Shenzhen, with total research expenditure accounting for more than 4.32% of GDP, comparable to countries like South Korea and Israel with the highest R&D spending in the world. Tsoi said: "Shenzhen has a rich atmosphere of technology innovation. Both the city government and local consumers have a high level of acceptance of our innovative biotechnology. Shenzhen also lies right next to Hong Kong. Its proximity makes it very convenient for our Hong Kong colleagues to go there for meetings and academic exchanges."
In Tsoi's opinion, the development of the Guangdong-Hong Kong-Macao Greater Bay Area is a national strategy, and policy support from the Chinese government will help boost investment by industry players. Explaining her philosophy, she said: "Small profits come from hard work, but big profits come from strategy." The Guangdong government has promulgated a number of policies and measures for technology innovation, including encouraging Hong Kong and Macao universities and research institutes to undertake provincial scientific research projects, establishing mechanisms for cross-border usage of scientific research funds, and allowing project funding to be directly allocated to entities leading or participating in these projects. These policies and measures will help Hong Kong's innovation and technology companies to further expand into the GBA.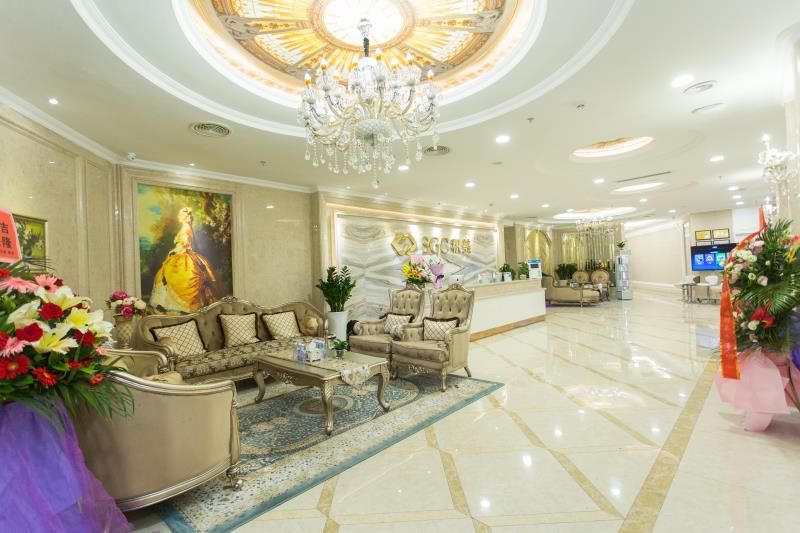 Competitions Open Doors for Aspiring Entrepreneurs
SGC technology is an innovation of biotechnology. Tsoi has been working on licence applications for marketing on the mainland for a number of years. She said: "We spent five years obtaining the Medical Institution Business Licence, the Health Permit, the Filing Certificate for Operation of Medical Devices, and the Filing Certificate for Imports. Mainland China and Hong Kong have different methods of accreditation and professional requirements. We must obtain the necessary permits before entering the mainland market. A sound understanding of mainland policies and regulations is also very important."
Tsoi recommends start-up companies actively take part in entrepreneurship competitions on the mainland, saying: "The Shenzhen government organises the China (Shenzhen) Innovation and Entrepreneurship Competition every year. Our SGC technology won a Hong Kong, Macao and overseas award of merit in 2018 and an outstanding prize for the Zhongshan area in the 2019 HKUST One Million Dollar International Entrepreneurship Competition, receiving prize money of RMB30,000 from each. Awards help increase our profile. The organiser provides good and systematic training to participants, such as a one-minute pitch. Young business starters can learn a lot from these competitions, and these opportunities would be a big help to their future development. Winners can win cash awards of up to RMB1 million."
Diversity in Greater Bay Area
In Tsoi's opinion, the development prospects of the Greater Bay Area would surpass other bay areas of the world, such as Tokyo, New York and San Francisco. She said: "Tokyo Bay is an industrial zone, New York Bay is an international financial centre while San Francisco Bay is an innovation and technology hub. They each have their emphasis. The Guangdong-Hong Kong-Macao Greater Bay Area is the only bay area stressing diversity." She cited these examples: "Zhuhai, Dongguan, Guangzhou and Foshan are important manufacturing bases. Shenzhen has a leading edge in advanced manufacturing, information technology, and innovation and technology. Macao is a centre of tourism and leisure, while Hong Kong is a world-renowned international financial, shipping, trade, asset management and offshore RMB business hub."
There are clear synergies between Hong Kong and other GBA cities, all of which have complementary strengths. For example, mainland GBA cities can provide Hong Kong companies with land resources and a vast consumer market. They can also make use of Hong Kong's international financial services and gateway advantages to achieve two-way investments on the mainland and overseas. Tsoi used SGC's experience to illustrate how innovation and technology can leverage the advanced manufacturing capabilities. She said: "We carried out R&D work at HKUST and set up production bases in GBA cities to commercialise our research achievements and produce research-proven beauty and skincare products with quantified effects that have passed internationally certified safety testing. Further financing is necessary to promote the growth of innovation and technology. Hong Kong is an international financial centre and can serve as a financing platform for innovative technology companies."
Tsoi believes Hong Kong has many advantages that cannot be replaced by other cities, including a mature and sound legal system, a system of intellectual-property protection, a sound international financial system, advanced medical standards, top universities and top-notch scientific research personnel. She said: "The Outline Development Plan for the Guangdong-Hong Kong-Macao Greater Bay Area makes it clear that Hong Kong should be the financing centre for high-tech industries in the Greater Bay Area, so that qualified innovation and technology projects can raise funds in Hong Kong. I believe more mainland start-up companies will take root in Hong Kong to sell their products to international markets."
Many supporting policies have been promulgated since the establishment of the GBA, including research funding, rental subsidies, discount loans, and tax reduction and exemption, so that companies can spare more resources and energy for their core businesses. Tsoi hoped to see the acceleration of the mutual recognition of professional qualifications and industry standards between Hong Kong and GBA cities to help companies expand their businesses in the GBA market.
Health & Beauty
Technology
Macau
Hong Kong
Mainland China
Hong Kong