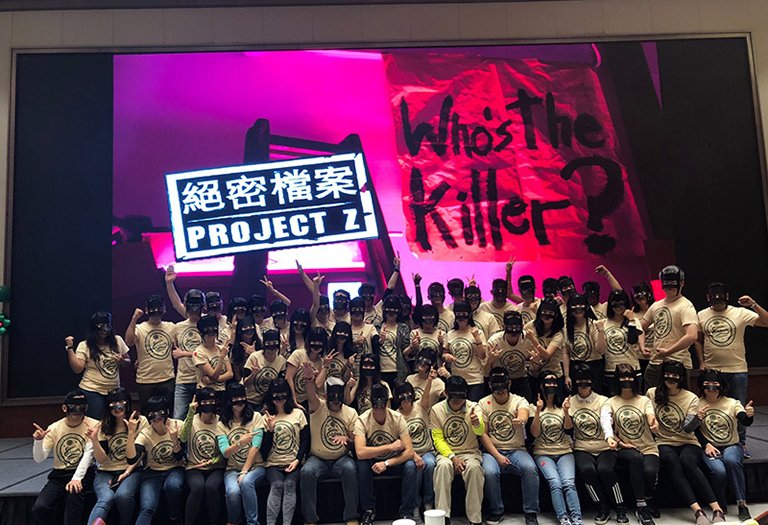 https://hkmb.hktdc.com/en/1X0AIUZJ
Hong Kong Companies in the GBA (11): China's Booming Corporate Training Market
Interview with Frankie Tsang and Mills Wong, Co-Founders of Rock Training Consultants Ltd
Founded in Hong Kong in 2014, Rock Training Consultants Ltd set up Guangzhou and Shanghai subsidiaries in 2015 to serve the Guangdong-Hong Kong-Macao Greater Bay Area (GBA) and other mainland cities. Its corporate training courses mainly cover change leadership, sales and services, persuasive communication, and leadership development. Its co-founders, Frankie Tsang and Mills Wong, spoke to HKTDC Research about their experience in providing corporate consultancy in the GBA and how corporate management consultancy service and training differ between Hong Kong and the mainland.
Customised Courses
With their background in global human resources and management consultancy firms, Tsang and Wong understand that training courses can stimulate employees' creativity, strengthen internal management and enhance staff capability. Rock Training Consultants offers courses to companies on the basis of psychology theories and case studies. Through their contacts with mainland clients, they have seen growing demand for training courses among local and overseas firms in mainland China. Wong maintained that corporate consultancy needs to provide tailored solutions to clients and that having a good understanding of local firms' culture and services models when designing training courses is the only way to effectively respond to clients' needs, which was why they decided to open up the mainland market.
Rock Training staff are more or less equally divided between Hong Kong and the mainland and most staff members are responsible for designing courses and acting as consultants. Tsang said: "As first-tier cities, Guangzhou and Shanghai have large pools of outstanding talent. We only need to clearly explain to them the concept and methodology of our courses and they will be able to quickly comprehend and even put forward creative concepts and ideas. This is a big advantage when serving our local clients."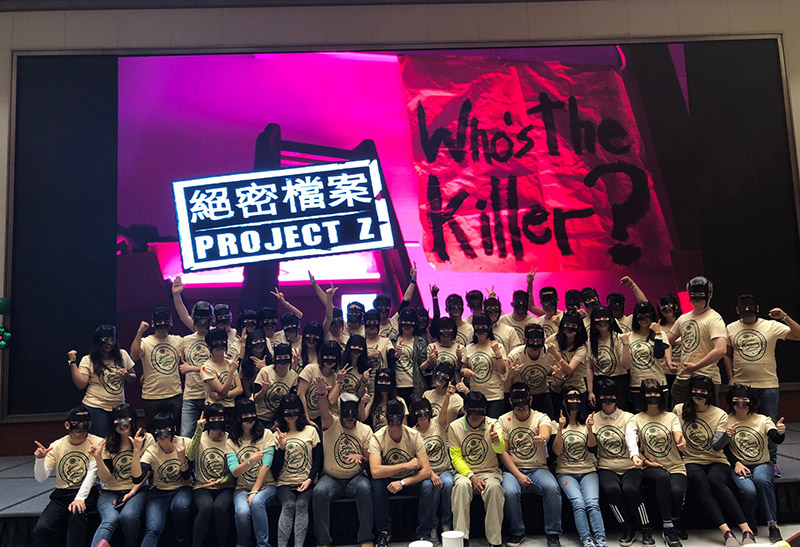 Differences in Training Philosophy
When developing business in mainland China the two co-founders noticed that significant differences exist between Hong Kong and the mainland in the process and philosophy of corporate training. In Hong Kong, corporate training is a mature industry and the human resources departments of companies have a firm grip on training courses. They would directly communicate with the training providers and the latter would adapt the courses to suit corporate needs.
In mainland China there are different types of training institutes for different qualifications. Corporate clients are more inclined to choose institutes recommended by third-party intermediaries and training institutes rarely have the chance to have direct dialogue. Training institutes tend to be more passive and can only convey their opinions to clients through intermediaries, so they may not be able to truly understand clients' real needs.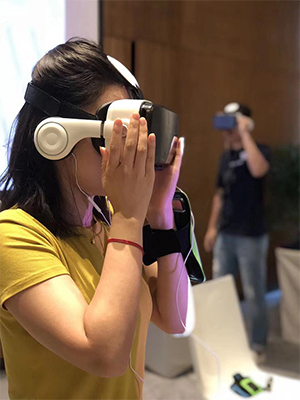 The forms of training required by Hong Kong and mainland companies also differ. Hong Kong training courses combine lecturing with activities in a bid to stimulate participants' thinking through diverse means. Mainland training courses tend to put greater stress on lectures. Wong said: "The mainland training market has been developing for some time, but the standard of training institutes varies significantly. When our mainland clients see our training framework, their first response is that there are too few lectures. They worry that too many activities will weaken the course content."
With this in mind, Rock Training summoned its Hong Kong and mainland course consultants together to examine the courses and fine-tune them in light of local needs. For example, experiential learning activities are adjusted to suit mainland market demand and course content is listed in great detail to ease clients' concern about weak course content. The two co-founders also explained to clients from the perspectives of psychology and human resources that experiential learning can stimulate employees' receptiveness of new knowledge and reflection on the course content.
Apart from training format, there are also differences in the requirements for course content. Wong said: "In Hong Kong, the relationship between different departments in a company is one of co-operation rather than forced collaboration. Thus, the course content puts more emphasis on mutual co-ordination and communication. In mainland China, corporate culture is about ties of command, which is why we focus more on actual operational skills in our training, such as how to give orders clearly, how to improve the executive ability of the staff of different departments, and how to communicate succinctly."
Compared to their Hong Kong counterparts, the employees of mainland companies take greater initiative to find training courses that best suit their needs, as Wong described, saying: "In Hong Kong, training courses are seen more as perks because everything is paid by the company. Very few people would actually go out and look for training courses themselves. In mainland China, we noticed that many people are paying for training courses out of their own pockets, which is why we are offering many courses tailored to individual needs and conducting online teaching via WeChat."
Protection of Intellectual Property
Another problem encountered by Rock Training in the course of its market expansion in mainland China is how to protect its intellectual property. Training is a process of knowledge dissemination and sharing. The human resources department of some mainland companies would directly approach Rock Training for course brochures and explanations. Tsang said: "When conducting training in China, the staff of corporate clients in charge of training would be present most of the time. They would not participate in interaction activities and would only take notes and shoot videos of the courses. They think that since they have paid for these courses, everything used in these courses should belong to them and that with the fees they paid, they are entitled to take notes, shoot videos and demand relevant materials and teaching methods."
Rock Training had raised the issue of intellectual property, including ownership of course materials and content, with its corporate clients, pointing out that companies accepting training may not leak or steal the course content. However, most mainland companies find this incomprehensible, which cost the company some business opportunities. Rock Training has yet to find a good way to tackle this major headache of intellectual property protection.
Different Demands of GBA Cities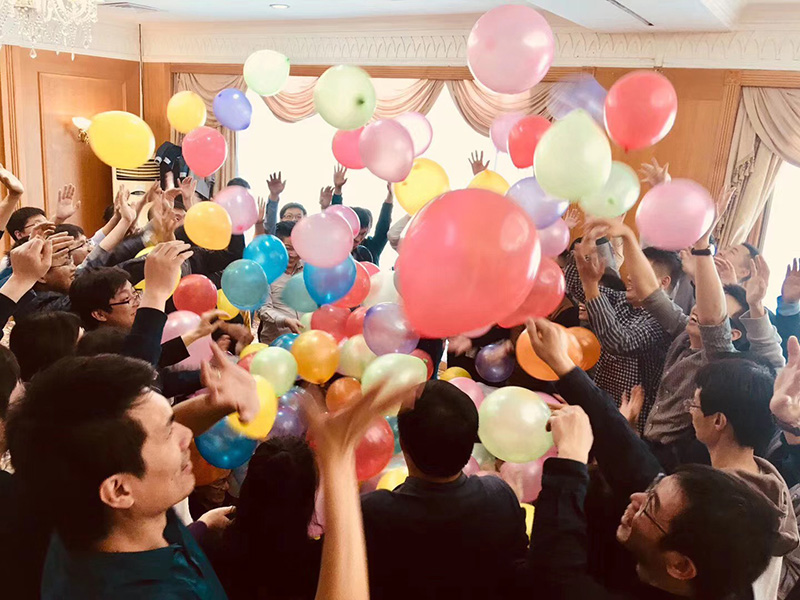 The two co-founders are optimistic about the potential of training courses in the GBA, particularly in the fields of finance, real estate, retailing and internet. These sectors have a big middle management level and are more receptive to leadership training. Wong said: "Each of the nine cities in the GBA has its own clearly distinguishable demand. Economically developed cities, like Guangzhou, Shenzhen and Foshan, have a large conglomeration of companies and talents. Since students in these cities have wider exposure, we can make use of international examples in our courses and students can accept different forms of training.
"In cities like Jiangmen, Huizhou and Zhongshan, factories are predominant. They prefer training courses that teach practical skills and help improve the efficiency of grass-roots personnel. Since there is a difference in educational background, knowledge and culture between students in different cities, Rock Training needs to work on content localisation and design courses that suit the needs of individual cities."
Hong Kong's Connector Role
The two co-founders believed Hong Kong's advantages are twofold: financial market and geographical proximity. Hong Kong has always been an important international financial centre and has a financial system in line with international standards. Companies may use Hong Kong as a financing platform to raise funds from abroad or from the mainland. Geographically, Hong Kong is in a unique position with the mainland at its back and the whole world before it. It can assist mainland companies in 'going out' and overseas companies in 'coming in'. Tsang said: "Following China's rapid development in recent years, many overseas companies are hoping to go to invest in and open up the mainland market. Mainland companies also hope to branch out overseas. They may experience some maladjustments on cultural and legal issues in the process. Hong Kong may rely on its business culture and legal system that is at one with the world to lead companies in the GBA in their internationalisation efforts."
The GBA will play the role of a connector between the mainland, Hong Kong and Macao. There are many small and medium-sized start-up companies in the GBA and these companies must be helped to grow to maturity for the Area to succeed. Tsang and Wong suggested hosting some industrial and commercial events to bring together different industry players with a view to promoting exchanges between companies and cementing mutual bonds. Wong said: "An orientation guide is necessary to connect Hong Kong and Macao with the mainland. We hope a government organisation in the GBA would take the lead to align relevant departments so that different companies can understand and know well the market trends and other information in the GBA."
In conclusion, Tsang and Wong said that the mainland government is offering all kinds of incentives to companies in the GBA, including subsidies and tax breaks, but these are not clearly spelled out. There is also a lack of convenient channels for them to inquire about the policies and relevant subsidies and benefits in the GBA. They hope that the GBA will become a platform or information service counter that can answer enquiries and save Hong Kong and Macao companies intending to venture into the GBA the trouble of exploring on their own.
Macau
Hong Kong
Mainland China
Hong Kong