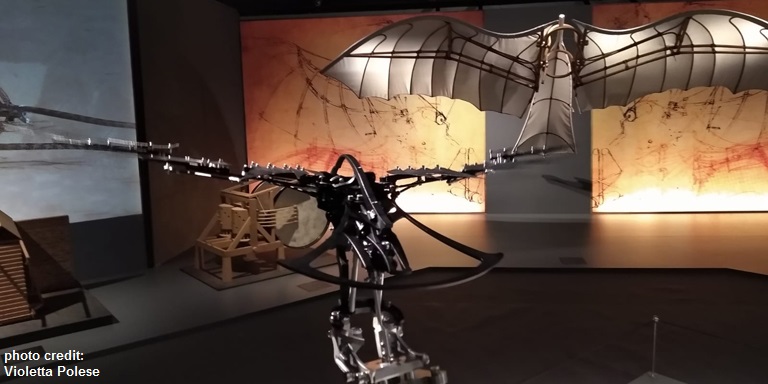 https://hkmb.hktdc.com/en/1X0AISG8
Italy celebrates Hong Kong links
The city's growing Italian community commemorates Renaissance polymath Leonardo da Vinci, half a millennium on.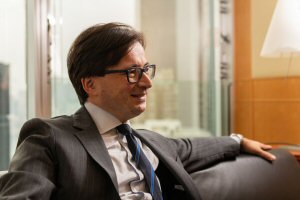 Hong Kong's Italian community has grown and is now 5,000-strong. Recently the country launched a number of initiatives aimed at further promoting ties between Hong Kong and Italy, including the Italia Mia cultural festival. Clemente Contestabile, Consul General of Italy in Hong Kong, is excited about prospects for the city and Italy going forward.
What is the goal of the new Italia Mia Festival?
We are young but very ambitious. Our aim is to position this festival as a permanent feature on the cultural calendar in Hong Kong every October and November. Our first aim is to promote friendship between Italy and Hong Kong. Hong Kong people love Italy but we want to give locals the opportunity to enjoy the Italian lifestyle and culture in Hong Kong. Our aim is to make Hong Kong fall in love with Italy and with Italian culture.

Secondly, it's to promote connections between Italy and Hong Kong – business connections but also people connections, tourism, cultural exchanges and university exchanges. These are fantastic opportunities to reach out to the local communities and to build bridges. There is amazing potential for the growth of our friendship.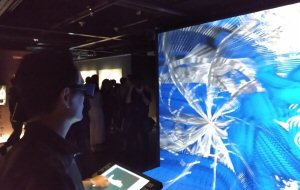 What is on the Italia Mia Festival programme?
We have something for everyone. This year for Italian music lovers we have an adaptation of La serva padrona called Waitress on Top and Rigoletto. We have a programme for art lovers, with a Leonardo da Vinci exhibition that features 12 original drawings by Leonardo. For foodies we have an Italian cuisine week – gala dinners, food talks and cooking lessons and a "Bite and Fly" contest where people can taste menus from 13 different regions in Italy by visiting various restaurants in Hong Kong.

What is significant about "Leonardo da Vinci: Art & Science, Then & Now"?
This year is the 500th anniversary of Leonardo da Vinci's death and this exhibit marks the most important celebration of Leonardo in Asia this year. These 12 drawings from the Pinacoteca and Biblioteca Ambrosiana in Milan have been brought to Hong Kong – to Asia – for the first time. The exhibition is hosted at City University because City U is focused on the intersection of science and art and between ancient and modern art. Leonardo is the father of all of this: he was a polymath and he focused on both science and art; he contributed to the advancement of humanity in both science and art. This exhibit celebrates the legacy of Leonardo with a contemporary approach. There are 3D installations, augmented reality installations and the work of several contemporary artists [including eight based in Hong Kong] who developed their own take on Leonardo da Vinci's legacy.

How will the working holiday scheme between Hong Kong and Italy, which will soon come into effect, influence relations between the two?
We're launching our bilateral working holiday scheme later this year and it will be the first time that Hong Kong people will have the opportunity to travel and study in Italy for an entire year, and the same for young Italians in Hong Kong. It's an amazing opportunity to continue to build the people-to-people connections that I believe are so important. This agreement was signed in July and we're finalising the details ahead of the launch.

The first Italian kindergarten in Hong Kong opened last year. Why was this an important goal to achieve?
Italians have been teaching in Hong Kong for many years – the Canossians are a religious group from Italy, for example. But we've never had a school in Hong Kong. Last year we opened the first kindergarten which caters to Italians and to the local community using the Reggio Emilia approach. I think Hong Kong families are very excited about this opportunity. We are ambitious and our plan is to open an elementary school in the future.

What are some further opportunities for growth between Italy and Hong Kong? What industries might these be in and are there more opportunities for SMEs in Hong Kong?
Innovation and technology are key drivers of sustained economic growth and prosperity. Italy is home to an increasing number of creative and innovative start-ups and SMEs. Italian entrepreneurs, in particular, are attracted by the opportunities offered by the Mainland China and Asian markets [and] Hong Kong is considered the perfect starting point to break into the huge mainland market. Against this background, Italian institutions and private stakeholders have created "Startit.asia" and "Greater Bay Area Innovation Road". The two programmes aim at leveraging the role of Hong Kong and Shenzhen as core cities of the Greater Bay Area to support the expansion process in this part of the world for young, solid and ambitious Italian start-ups and companies.
 
What is the current trade relationship between Hong Kong and Italy?
In the last few years Hong Kong has steadily consolidated its position as the third-largest destination for Italian exports in Asia after the mainland and Japan. The Special Administrative Region is not only a major re-export hub for our products in the region, but also a leading market in sectors like clothing and accessories, leather, jewellery, eyewear, cosmetics and furniture. This is the reason why our brands are closely monitoring the situation that is unfolding today in Hong Kong. My hope is that the current difficulties can be overcome through the engagement of all the parties involved in peaceful and constructive dialogue and through the identification of agreed solutions for the benefit and prosperity of the Hong Kong community as a whole.
Related links
Italia Mia Festival
Italian International Kindergarten
Association & Government
Tourism & Hospitality
Hong Kong
Western Europe
Italy