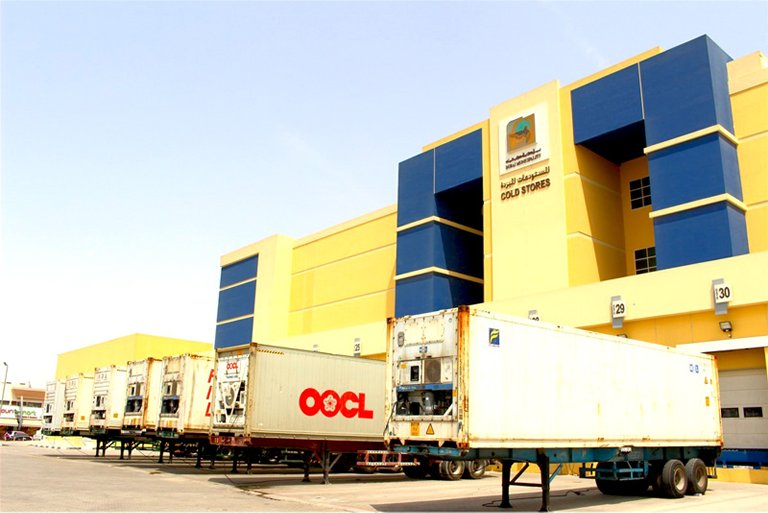 https://hkmb.hktdc.com/en/1X0AIQS2
Food and Beverage Logistics in the UAE: A Hong Kong Success Story
Interview with Ng Kam Wah, Director of Hong Kong Star Foodstuff Trading
In the UAE, fast-growing population and a growing internationalisation and sophistication in consumer preferences has driven a rise in demand for fresh produce. With consumers demanding healthier, more nutritious products and greater diversity of choice, cold chain systems and logistics services are becoming increasingly important in the UAE's food products business.
With an operating history of more than a decade, Hong Kong Star Foodstuff Trading L.L.C (Hong Kong Star) is one of the largest fresh produce trading companies in the UAE. It is also a leading operator specialising in cold chain logistics and storage for perishables and frozen food. Hong Kong Star's founder and director Ng Kam Wah spoke to HKTDC Research about his experiences doing business in the Middle East.
Filling Food Supply Gap in the UAE
Established in 2007, Hong Kong Star is the first company to import fresh vegetables, fruits and frozen meats/seafood into the UAE from different provinces in mainland China, including Yunnan, Shandong, Xinjiang and Guangxi. In later years, Hong Kong Star has expanded its sourcing base into other Asian countries, such as Vietnam, Indonesia and Sri Lanka. The imported products are then distributed to local wholesalers in the UAE or re-exported to other Gulf Cooperation Council (GCC) countries, namely Saudi Arabia, Bahrain and Oman.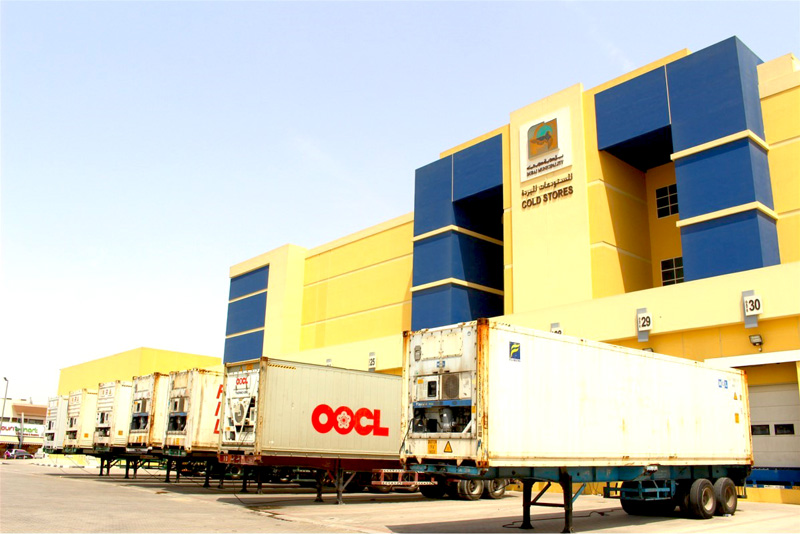 Explaining how the company takes advantage of the UAE market, Ng said: "Almost 90% of food items in the UAE are imported from overseas. The country relies heavily on foreign markets for its food security. There is a big difference in domestic production and consumer demand, and I saw the opportunity to fill that gap by importing various food commodities from overseas." Hong Kong Star currently has over 100 trading partners across the mainland and the Middle East. Fruits and vegetables such as pak choi, mushrooms and mandarins are some of the most popular imported items.
Ng sees Dubai playing a significant role as a Middle East trading hub. Outlining Dubai's advantages, he said: "In addition to Dubai's strategic location at the crossroads of important shipping routes, its logistics ecosystem is secured by sound physical infrastructure as well as the growing number of investments in the sector." Located at a convenient location with easy access to major Dubai highways, Hong Kong Star supports cost-effective delivery of products to its customers. Ng added: "Setting up a base in Dubai allows us to benefit from operational advantages such as shorter transportation time and a friendly customs regime when re-exporting to other countries within the region."
Enormous Potential for Cold Chain
With a total area of 50,000 square metres and 56 cold storage rooms, Hong Kong Star has the largest refrigerated warehousing facilities in the UAE. In Ng's opinion, there is market potential for cold chain solutions in the UAE and the Middle East. He said: "With dry and arid weather conditions, locally produced food is scarce in the Middle East. As the region continues to increasingly enjoy the privilege of fresh food on demand regardless of seasonality, cold chain logistics will provide huge competitive advantages and so the sector is expected to continue growing."
Ng added, "The cold chain sector in the Middle East is still in its infancy but there is an increasing awareness of cold chain logistics in the region. We are confident that we are able to offer a scalable solution to the consumers in the Middle East by using our cold chain technology and bringing quality products to the market." In line with China's Belt and Road Initiative, Hong Kong Star is actively expanding its distribution into other countries.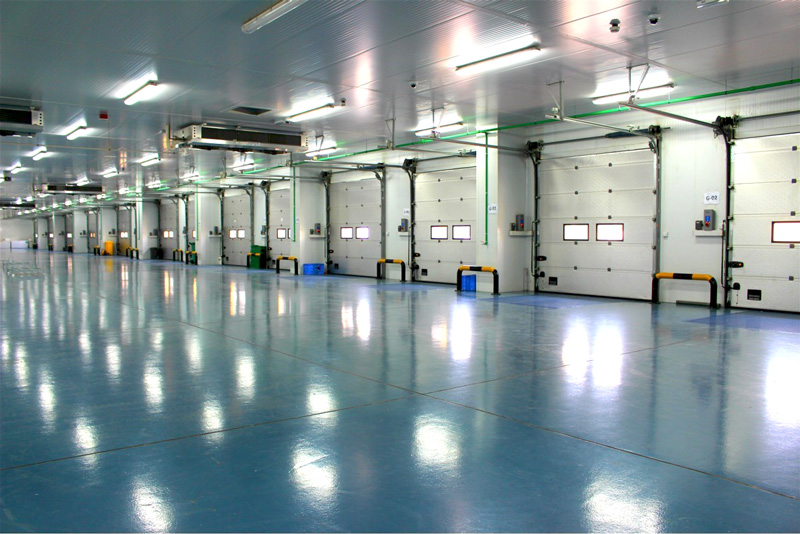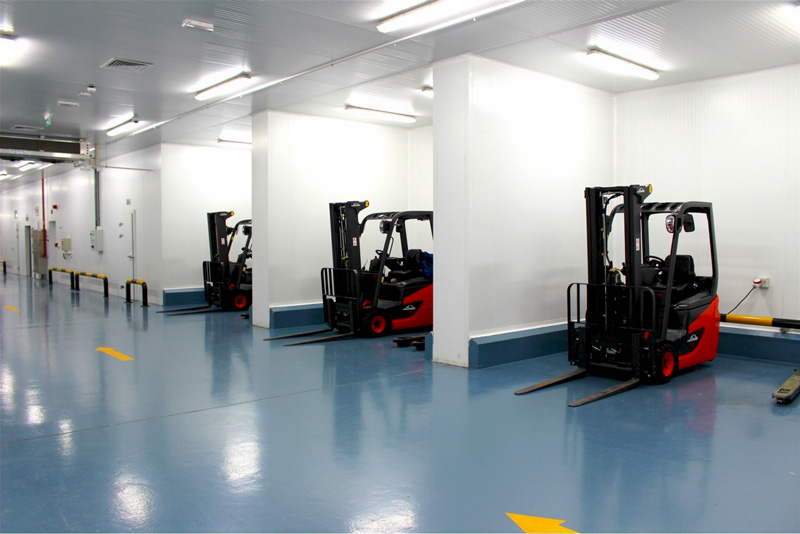 Experiences in Dubai
Ng has spent many years doing business in Dubai and believes that it is a good entry point for Hong Kong companies looking to start up in the Middle East. Specifically, he highlights the reliability and credibility of Dubai's financial system, saying: "Unlike many other countries, bounced cheques in UAE are considered criminal offence and the person involved could result in potential confinement or a fine." In Ng's view, strict regulations imposed in the commercial sector such as the rule on bounced cheque have helped to instill confidence among the business community and have reinforced Dubai's image as a trusted partner for business.
Pointing also to the ease with which one can raise capital, Ng said: "Obtaining financing is quite simple in the UAE, which makes it easier for us to fulfil our business needs or expand." He explained that collateral isn't required by most banks in the UAE, and adaptive repayment periods are offered, which usually vary from two to five years, adding: "You are eligible to apply for business loans in Dubai when your business has been running for at least two years. Loan processing is efficient as long as you do your homework and prepare all necessary documents."
Putting together a reliable workforce has not been difficult either, Ng said: "For bearers and drivers, we normally hire local workers from Pakistan or Bangladesh. We pay around HK$5,000 per month and they are very easily managed. We also have a few employees from Hong Kong, and they are mainly responsible for sales and supply chain management."
Looking Ahead: From Trading to Fishery
Prior to establishing his business in Dubai, Ng was a fisherman in Hong Kong. Influenced by his background, he has expanded his business from food trading to fishing in Oman. Outlining how he went about this, Ng said: "Since last year, we have worked with a local partner in Oman to build a pier and cold storage facilities. With the local government's support, we are able to fish, process and export fishes from Oman to other parts of the world. Fish are Oman's second largest natural resources after oil, and they have a wide range of species that Hong Kong and Asia do not have."
Sharing his eagerness to bring fish and seafood from the Middle East to his hometown, he said: "Hong Kong was once home to vibrant fishing communities, but the industry has long been in decline following the city's economic transformation. I hope I can expand the scale of operation to connect Hong Kong's fisheries with other fishing ports and introduce a wider variety of fish and seafood to the people in Hong Kong and the mainland."
Food & Beverages
Logistics & Supply Chain
Hong Kong
United Arab Emirates
Hong Kong
Middle East