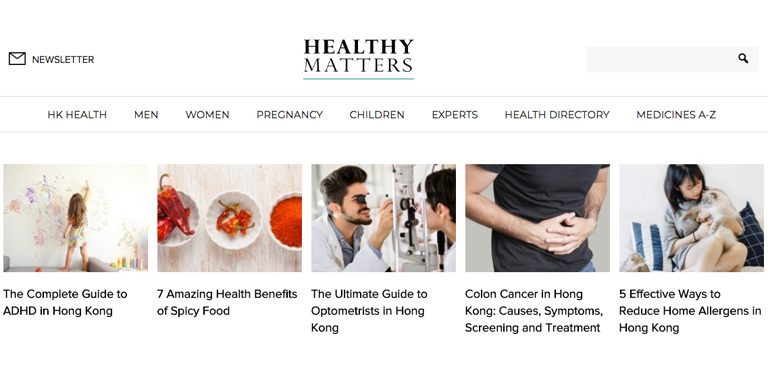 https://hkmb.hktdc.com/en/1X0AIQEG
Health insurance information goes digital
A Hong Kong husband and wife team seek to inform consumers about healthcare – and paying for it.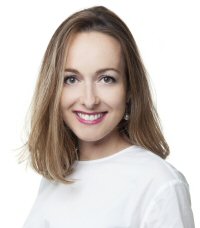 Born out of a desire to make health insurance less confusing and opaque, healthcare brokerage AD MediLink guides customers through the Hong Kong healthcare system to help them understand their options and secure the best deals. Its sister company, Healthy Matters, offers independent health information with articles on everything from attention deficit hyperactivity disorder (ADHD) to fertility verified by an expert advisory board.

The two companies are managed by husband-wife team Amelie Dionne-Charest, Managing Director of AD MediLink, and Julien Mathieu, who focuses on Healthy Matters. Ms Dionne-Charest manages a team of health-insurance experts and advises individuals, families and companies on international and local private medical insurance solutions. Her husband focuses on Healthy Matters, a major source of health and wellness information in Hong Kong, and is in charge of the platform's digital, strategy, operations and content.

A Hong Kong insurance broker with in-depth expertise in the local healthcare system and an exclusive focus on medical insurance, AD MediLink aims to reach out to as many people as possible in the city. Dionne-Charest said AD MediLink is looking to expand its health-insurance advisors team. "It is our mission to empower people with trusted healthcare information and that includes raising awareness on the importance of protection against medical costs."

Healthy Matters is working on the launch of a Chinese version of the site, enabling the firm to reach a much wider audience.

AD MediLink and Healthy Matters work as an ecosystem. "When people are looking for health information, they are also looking for actionable information where they live, which includes providers, associated costs, and insurance options to pay these costs if need be," she said.
Advisory approach
Two of its first clients later joined the AD MediLink team and are now health insurance advisors. Those using the Healthy Matters site, meanwhile, have access to information regarded as unbiased, independent and medically reviewed. "We are your non-judgmental health ally. That's why we systematically cover public and private providers as well as sensitive matters such as STD [sexually transmitted diseases] testing, the morning after pill, abortion, mental health, and more," Ms Dionne-Charest said.

Both companies are self-funded, but Ms Dionne-Charest admits that has not always been easy. "We used our savings and went all in. We wanted to maintain control and get proof of concept first. Now that we have proof of concept and great traction, we've started speaking with partners on how best to scale and expand our activities."
Knowing your options
The entrepreneur said people want to live healthier, longer lives and have become more proactive. "They need trusted information that is relevant to where they live." The Hong Kong healthcare system is markedly different to that of Canada, where she is from. "Unlike Canada, Hong Kong has a dual track health system divided between public and private sectors that operate in silos. While public sector in the city is robust and of excellent quality, it's overstretched, overcrowded and understaffed. The private sector, on the other hand, is one of the most expensive in the world. That's why knowing your healthcare options, provider costs and financial protection is crucial in Hong Kong."

She believes personalised medicine is one of the healthcare sector's next big trends. "Consumers will take greater responsibility for their health and well-being and seek personalised diagnostics and treatments. Integrative medicine is also increasingly popular and I think consumers will be more and more open to alternative modalities such as Chinese herbs, homeopathy and so on."

From an industry point of view, the entrepreneur thinks blockchain technology has the potential to revolutionise medical insurance claims. "I truly hope technology will help us move from a product-centric model to a consumer-driven model. There is a need for the insurance industry to modernise and digitalise itself."
Importance of networking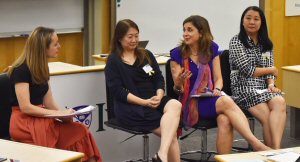 Ms Dionne-Charest, a member of the Canadian Chamber of Commerce and American Chamber of Commerce, said her active involvement in both has helped build the businesses. "When I arrived in Hong Kong, I immediately joined the Canadian Chamber of Commerce and currently sit on its Executive Committee. I also joined the American Chamber of Commerce for which I currently chair its Healthcare & Insurance Committee. Both organisations helped me to quickly build credibility and a strong network in Hong Kong." Simply joining an organisation was not enough though, she said. "You absolutely need to contribute to fully reap the benefits of any membership."

The advantages of setting up a business in Hong Kong, Ms Dionne-Charest said, are that it is a homogeneous market where you can test ideas and get traction very rapidly. "Unlike the US or Europe, there are fewer regulatory market barriers. Plus, the business acumen here is unrivalled."

Ms Dionne-Charest said she and her husband planned to grow further in Hong Kong with the vision of expanding to other Asian markets when the time is right. "Good health starts with good information and health is everyone's concern. Our objective and mission will always be to empower as many people as possible with trusted health information so they can make the best choices for themselves and their loved ones."
Related links
AD MediLink
Healthy Matters