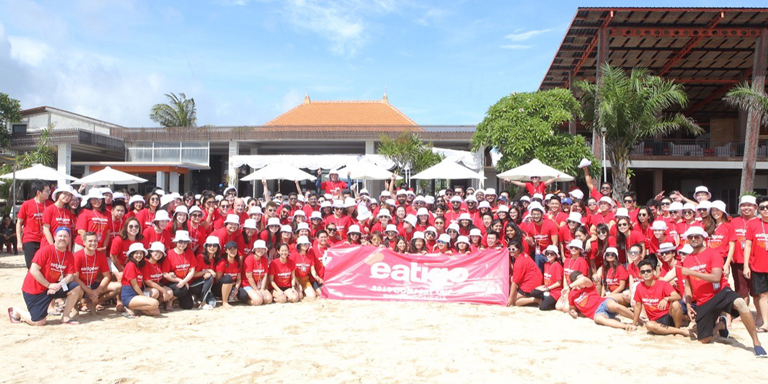 https://hkmb.hktdc.com/en/1X0AIQAK
Table-filler app set to expand
This restaurant reservation platform plans to double user numbers and outlets represented over the next 12 months.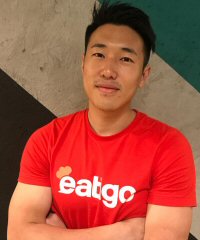 Founded in 2013 in Thailand and established in Hong Kong in 2015, Eatigo helps restaurants fill up empty tables by offering discounts to diners at different times of the day through its mobile app.

In addition to Hong Kong and Thailand, the app is available in five economies across South and Southeast Asia – India, Singapore, Malaysia, the Philippines and Indonesia.

In Hong Kong, a gourmets' paradise and major food marketing hub, the platform has more than one million users and represents over 1,000 restaurants. These numbers are aimed to be doubled by the end of 2020, according to Kenneth Liu, General Manager of Eatigo in Hong Kong.

What you are currently working on?
We're trying to drive sustainable traffic to restaurants outside lunch and dinner time by introducing different pricing so we can influence customer behaviour, something that's already common in the airline industry. On the supply side, we're trying to get more interesting selections and make it more local, reaching out to the New Territories, Tung Chung and Lantau Island. Even if a customer has a low budget of less than HK$100, we want to offer them something. Our aim is to make Eatigo a frequency app, something that can be used at McDonald's, Subway, or in local cha chaan tengs [Hong Kong-style cafes]. We want to become more local, more mass market.

What challenges do you face and how do you deal with them?
More Mainland China food and beverage apps have entered Hong Kong of late, as have others from global markets in Europe and the United States. They are keen to enter Hong Kong as they want to get into the mainland. As it's getting harder to acquire users, we need to reach out to people aged 45-plus who don't use many apps and just use Facebook. Keeping people coming back to the platform is another challenge. We need to be constantly creative.

Eatigo has a presence all over Southeast Asia. How does the Hong Kong market compare to other markets?
In Hong Kong, the cuisine people order tends to be more Western, like burgers, or pizza, whereas in Singapore, it's Korean and Japanese, and in the Philippines, there's a lot of fast food. We want Eatigo to become more of a day-to-day app – not something you use just because you want pizza, but to access local Chinese restaurants and cafes too – and our merchant acquisition team is working to get more such vendors on board. On the app, you can also purchase bubble teas, the idea being that you buy a drink you can bring with you as you continue your shopping. Providing more selections like that is the ultimate goal. I want us to become a more rounded product so we can reach out to more users.

You are a Chartered Alternative Investment Analyst and still actively invest in early-stage small and medium-sized enterprises. What qualities are you looking for in a company?
When it comes to forming joint ventures, I tend to look for partnerships that I can help elevate. I recently invested in a small bar that's very local in Soho, where customers can sit outside and drink craft beer. I look at the value I can bring in: if they want to do franchising, or network distribution, maybe I can help. People are very important; they are the main driver of a business, and if they have passion they will overcome the market, even when things turn bearish.

What are the advantages of setting up a business in Hong Kong?
The solid capital market in Hong Kong still attracts a lot of attention, and people are keen to invest in Hong Kong. It remains a window into the mainland, and we have the advantage that many people are trilingual, and the city is open and flexible. Hong Kong is still a good place to hire talent and set up companies thanks to the legal system. I also think Hong Kong people work the hardest in Asia and can deliver so much in such a short period. We are extremely efficient.

What are your plans for 2020 in terms of brand expansion?
In Hong Kong, we currently have more than 1,000 restaurants, but as there are over 28,000 outlets in the city, that's a very small representation. In 2020, our main goal is to add more interesting merchants to our portfolio; we're aiming to reach 2,000 outlets by the end of 2020, and have 2 million users by the end of next year. We want to get more creative with marketing, perhaps utilising offline roadshows and press conferences to promote our brand, where we can reach people who don't use apps that often.

What are your long-term plans for the brand and how do you plan to implement them?
When Eatigo began, the focus was on sit-down restaurants, enjoying a meal and some conversation. We're now turning our attention to quick-service restaurants, and have Wendy's onboard in the Philippines already. We also want to increase the number of high-end, or Michelin-starred restaurants so we can be a true restaurant/commerce platform where all eateries are represented, not just mid-range restaurants. We want to see Michelin-starred restaurants and McDonalds on Eatigo.
Related link
eatigo.com