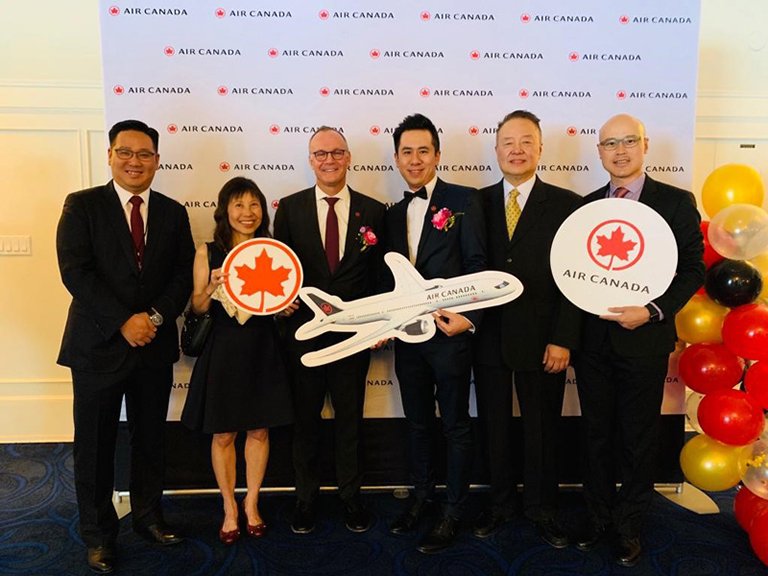 https://hkmb.hktdc.com/en/1X0AIPEJ
The Greater Bay Area: Building Global Air Connectivity
Flagship carrier Air Canada employs micro-management to meet macro GBA demands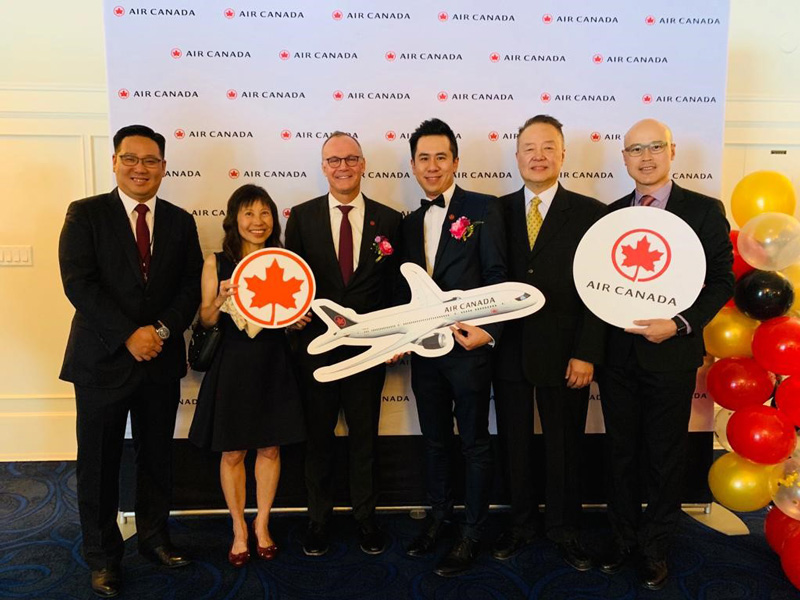 With a population of 70 million, a mature yet go-ahead start-up economy and an increasingly sophisticated and outward looking critical mass of travellers – both business and tourist – the Guangdong-Hong Kong-Macao Greater Bay Area (GBA) is clearly important for the airlines that connect it to the rest of China and the world.
Air Canada – with its longstanding connections to this part of the world – aims to be at the forefront of innovation and business development in the GBA and is employing an interesting strategy which puts Hong Kong at the very heart of its GBA plans.
The airline's General Manager for Hong Kong and Southern China, Hon Lam, said that there is "growing excitement" in the travel industry about the potential of the GBA and Air Canada is no exception.
New Market
Lam said: "The GBA is a relatively new market for us. We haven't been flying direct to any of the southern Chinese cities in the GBA, but we have been flying to Hong Kong for a few decades already."
"The whole GBA is a very different market in its own right, it is not a singular market but a cluster of micro-markets – especially from an airline perspective. For example, someone living in Guangzhou will have a very different set of options and considerations about flying long-haul to the US or Canada compared with someone based in Shenzhen or Zhuhai. We have to treat all of these different markets differently."
Lam gave the example of Shenzhen, which he said is more corporate heavy and younger in terms of population, while in Guangzhou there is probably a bigger leisure travel market and a bigger proportion of the market whose travel plans are not as time sensitive as Shenzhen.
He also said that a whole plethora of transportation networks add to the situation, including hi-speed rail, ferry services, the new Hong Kong-Zhuhai-Macao Bridge (HZMB) and a very complex set of dynamics going on across the GBA involving airlines, ferry providers, rail providers and different port authorities emerges.
Lam said: "What all of this means is that there is a lot of cooperation going on right now between the different transportation providers across the GBA. There is also great deal of competition. Airports across the area are very busy haggling and bargaining with airlines and ferry companies."
One-Stop GBA Bundle Ticket Shop
Lam explained that because of the highly complex and diverse set of 'micro-markets' which make up the GBA, Air Canada is actively partnering with travel agents across southern China to ensure that the company is in a competitive position to bring people from all parts of the GBA to Hong Kong to fly to Canada.
He said: "For example, we are working with travel agents to provide a one-stop 'bundle' ticket, which is inclusive of ground travel via rail, ferry or road, plus the flight ticket to Canada, in effect a one-stop shop. We need to address the specific and differing needs of travellers so that there is flexibility built into the system."
A significant number of Air Canada passengers who make use of this bespoke travel plan service arrive in Hong Kong from the Shekou ferry port: Lam said: "We have built a very strong relationship with the port authority in Shekou, so much so that when passengers arrive at Hong Kong they do not have to worry about their bags being checked in at the airport, as the bags are checked right through to the flight."
In line with its micro-market approach, Air Canada considers Macau a different market in its own right within the GBA framework and has employed a similar bundling approach to ticketing there, trying to attract Macau residents to use Hong Kong airport.
Lam said: "We also have plans in the pipeline to incorporate a similar approach to road transport due to the opening of the HZMB. The aim is to attract as many customers as possible to use Hong Kong International Airport."
To meet growing passenger flows from the GBA to Hong Kong International Airport, the airline has deployed bigger airliners on the route to Vancouver, which add 150 more seats per day.
GBA Expansion on the Radar
In part, the airline's one-stop shop strategy is driven by the fact that Air Canada has – for now – no direct flights to or from other key GBA cities, such as Guangzhou, Shenzhen and Macau. Lam said that the airline is content to keep Hong Kong as the nerve centre of its flight operations in southern China and beyond, but he did not rule out expansion in the future, saying: "At present we have no firm plans to station aircraft in any of the other cities in the GBA. But such an eventuality is definitely on our radar."
Alongside the bigger aircraft deployed out of Hong Kong, a partnership deal struck with Air China effective since 1 January this year helps take up any slack in the system. Under the deal anyone in any city within the GBA can fly internally to either Beijing or Shanghai and then take either an Air China or Air Canada flight onwards to Canada.
Lam said: "The travel trade is definitely excited [about the GBA] and it is very important that any player operating at whatever level in the GBA makes sure that they have a profile. The local airlines are very active in lobbying across the GBA with port authorities, ferry companies etc. So we need to be there too."
The GBA: A Family Affair
The links between Hong Kong and Canada are a matter of longstanding record and Air Canada is looking to leverage them in the interests of both business success and fostering even closer connections.
Lam said: "In fact, we have completely re-jigged the set-up of our commercial/sales team to take account of the unique demographic of our customers on both sides of the Pacific. We have a specialist sales team based in Canada with the language and cultural understanding of the Asian communities. They try to promote the whole family component of that special relationship between not only Hong Kong and Canada, but mainland China too."
Family travel between Canada and Hong Kong and the mainland is a significant component of Air Canada's business. The newly configured commercial and sales operation aims to make sure that remains the case and is built upon. This relies on leveraging demand from both ends of the route and achieving equilibrium of flows in both directions.
Lam said: "There is a very significant demographic of 'friends and family' passengers who travel between the two places, so this specialist sales team is dedicated to ethnic Chinese-speaking travel agencies and Chinese-speaking customers in Vancouver and Toronto to meet their specific needs."
Lam added that the airline is also trying to promote Canada as a holiday destination, not just a place where you go to visit your extended family, saying: "You'd be surprised how little seasoned travellers from Hong Kong have experienced Canada in depth beyond the gateway cities of Vancouver and Toronto. In the past, they went there to see their family and friends and that's it.
"There is much, much more to discover about Canada and we have an obligation to promote the country as a holiday destination with Destination Canada [formerly the Canadian Tourism Commission]. We need to provide those seamless connections from anywhere in the GBA to anywhere in Canada."
GBA Travel Integration Already Underway
While the GBA initiative remains very much in its early stages and has substantial wrinkles still to iron out, Lam sees the travel industry forging ahead with its own form of integration. He said: "Everyone is making connections, everybody is making partnerships within the GBA. The GBA population is dynamic, entrepreneurial and things happen at lightning speed here. Competition is also extremely keen.
"We need to become more engaged with our customers in the GBA, and hear from them how the recent GBA infrastructure has changed the way they travel. Air Canada has just joined the Pearl River Delta Canadian Chamber of Commerce [CanCham PRD], which provides a platform for us to do exactly that."
Lam believes that while business is of course about making money, there are also strategic considerations to be taken into account. He said: "The GBA has a population of 70 million people. That is double the population of the whole of Canada. The demand is there, and together with the inter-modal transportation infrastructure, the GBA is a unique and exciting place.
"We are just starting to materialise some of the potential benefits and we are just scratching the surface here. I believe there'll be a lot more logistical and transportation integration and development between GBA cities.
"I think there are a lot of discussions which need to take place and all the various competitors have to think about the best strategy to take the GBA initiative forward."
Logistics & Supply Chain
Tourism & Hospitality
Canada
Hong Kong
Mainland China
North America