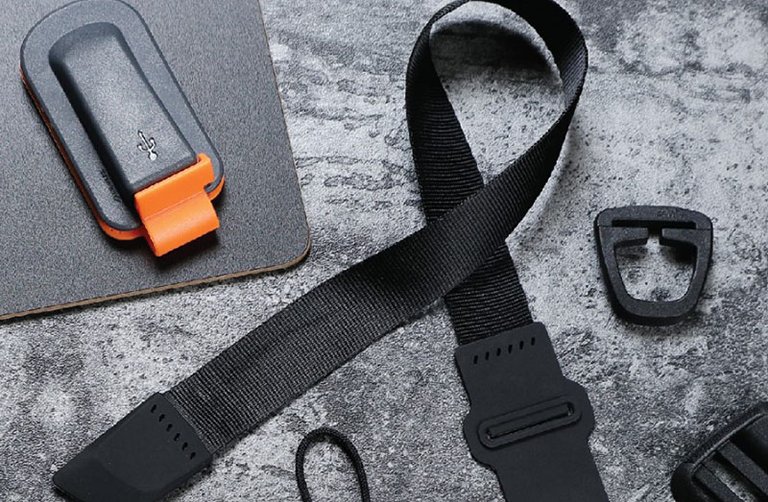 https://hkmb.hktdc.com/en/1X0AIOAQ
Hong Kong Companies in the GBA (9): From OEM to OBM
Interview with Johnson Chen, General Manager, Sales Group of UTX Group Ltd
The UTX Group has long been focused on outdoor functional products, helmet accessories and precision moulds. From its early days as a conglomerate of small factories in Taiwan, it set foot in Hong Kong, relocated production to the mainland, before developing into a world-renowned OEM manufacturer and building its own brand. Today, the company's main products are plastic and metal fasteners and buttons.
In an interview with HKTDC Research, Johnson Chen, General Manager of the company's sales group, described UTX's journey from OEM to OBM (original brand manufacturing) and gave his views on how Hong Kong can serve as a window to the world for cities in the Guangdong-Hong Kong-Macao Greater Bay Area (GBA).
Establishing Headquarters in Hong Kong
The predecessor of the UTX Group was a cluster of six small cottage-industry style factories in Taiwan which, in the early years, produced mainly clothing buttons and accessories supplying local garment clients. In the 1980s, plagued by rising labour costs in Taiwan, many local garment, footwear and handbag manufacturers gradually relocated production lines to the Pearl River Delta (PRD) region on the mainland.
Likewise, this six-factory group also shifted its production plants to Shenzhen in a bid to shorten the distance of supplying goods to clients and expand production capacity. Chen said: "At the time, Taiwan had hardly any knowledge about the mainland and there were no direct flights between the two, so Hong Kong became the connecting point. Hong Kong, as an international trade centre, offers great convenience in terms of goods, transportation and capital flows. This was why we decided to establish our base in Hong Kong and set up the UTX Group while building factories in the mainland.
"Since then up until now, the Hong Kong headquarters mainly take care of sales and finance. The group has set up branches in Shenzhen, Zhejiang, Taiwan, Vietnam, the US and Italy."
From OEM to Brand Acquisition
In 2000, the UTX Group became the mainland OEM manufacturer for US company, Duraflex. According to Chen, at that time many European and American backpack companies had built their own production plants in the mainland or had partners producing for them there. In view of this, Duraflex, as a fastener brand owner, also had to set up factories in the mainland as soon as possible in order to facilitate goods delivery.
In those days, the Duraflex brand did not have much knowledge about the mainland and as such, opted for finding an OEM partner to carry out production locally. Duraflex decided to cooperate with UTX for two main reasons. Chen explained, saying: "First, apart from backpack fasteners, the UTX Group also ran the clothing button business, which could help Duraflex expand its clientele. Second, in addition to the Shenzhen factory, our sales network also covered such cities as Xiamen and Shanghai, which could help the Duraflex brand tap the mainland market." In 2007 the smooth OEM cooperation led the US party to ask UTX to acquire the Duraflex brand, which it did in 2008.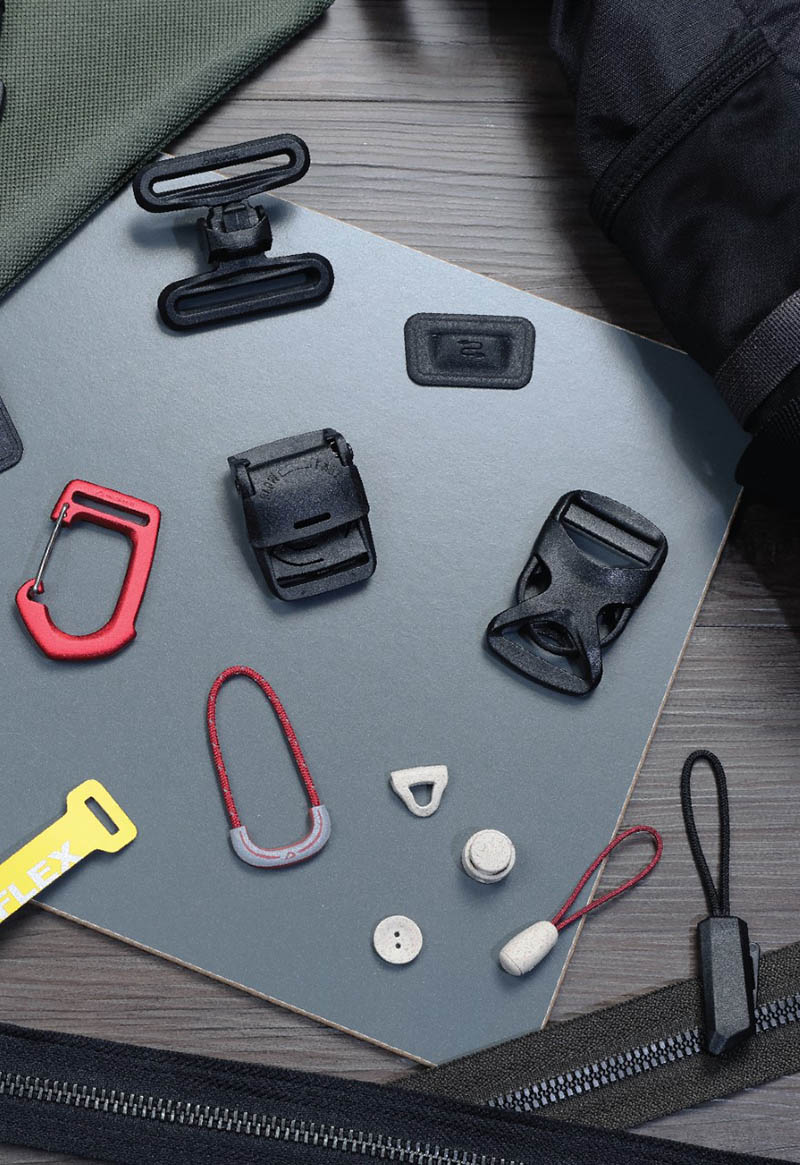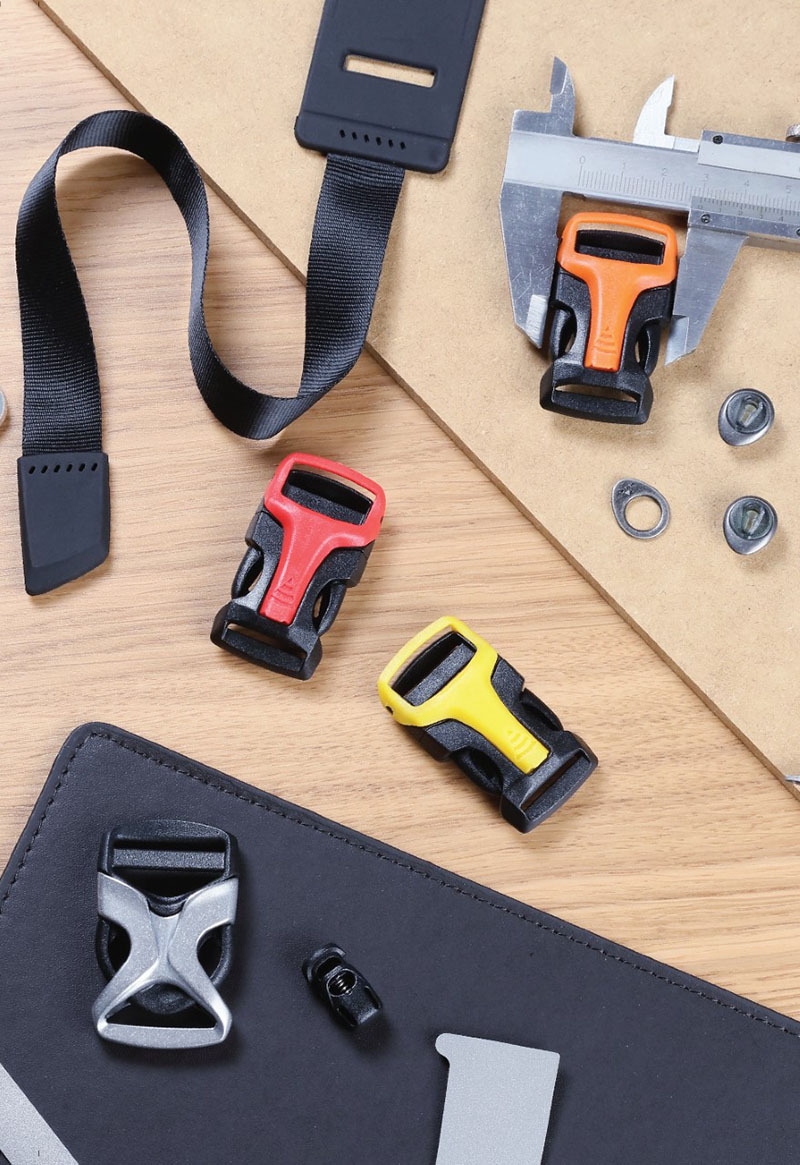 Challenges for Brand Owners
The shift in role to brand owner brought a host of challenges, the first of which was product research and development (R&D). Chen pointed out that fastener R&D covers two aspects, product design and mould design. He said: "We are already very mature where mould design is concerned, but are short of experience in product design. When we first acquired the brand we also acquired Duraflex's Italian company, which has a Product Design Director who could complement our deficiency in product design. This Italian operation is controlled by our Hong Kong headquarters." The second challenge was product sales. Chen said: "When we acquired the brand, we also took over the Duraflex sales network and client base."
Mainland Manufacturing Industry: Difficult to Replace
Chen remarked that as China's manufacturing industry continues to develop in leaps and bounds, it has formed an independent and complete industrial system turning out an extensive range of products. As such, its position as the world's factory is irreplaceable. He said: "Around 2005 some of our foreign orders began to shift to Vietnam, while a number of backpack clients also started to relocate their factories there. However, Vietnam's economic model is one of processing with supplied materials, and its infrastructure and raw materials supply leave much to be desired.
"Since these manufacturers purely have their eyes on the low labour costs there, they will move away once other locations offering lower labour costs emerge. As such, they do not emphasise investing there.
"It is different in China. China has a huge consumer market and goods can be sold domestically. Moreover, China has a complete industry chain and manufacturers are willing to invest in infrastructural facilities construction. Although the rise in labour costs in China would result in diversion of orders requiring intensive labour resources, China's position as the world's factory remains unshakeable by other regions.
"The reason the world factory concept is difficult to replicate in other places is that a world factory requires resources along the whole supply chain to concentrate in the same place. For example, a garment factory has to have suppliers of needles and threads at hand. But in Vietnam, all these little things have to be imported and so it can hardly develop into the world's factory."
Hong Kong Serves as Window to the World for GBA
Chen pointed out that after years of development, the manufacturing industry in the GBA has formed a complete industry chain supported by a pool of talent. The smooth operation of the supply chain, complete with all the necessary resources and supporting facilities, has further strengthened the advantages of the region as the world's factory. With the opening of the Hong Kong-Zhuhai-Macao Bridge and high-speed rail, as well as actions taken to build a modern comprehensive transport system in the GBA, the speed of goods flow within the GBA has been greatly enhanced. Chen said: "The clients of our Shenzhen factory are distributed across Zhongshan, Zhuhai, Huizhou and Dongguan, all within the GBA, so smooth cargo flow benefits both us and our clients. Delivering goods to Zhongshan used to take one whole day, but now it only takes half a day."
Currently, the group's Hong Kong company is responsible for product R&D, brand marketing, overseas sales and finance, while its Shenzhen company takes charge of mould development, production and mainland sales. Chen said: "It is more convenient for foreign clients to come to Hong Kong for business negotiations. We, as a button and fastener supplier, only take up a small part of a finished product.
"After visiting us, our clients can move on to other manufacturers such as fabric and zip suppliers. Foreign clients can arrange business meetings with their PRD manufacturing partners in Hong Kong. As such, they don't have to run around and can improve efficiency.
"Shenzhen, with its manufacturing industry blessed with a large pool of skilled workers, a sound industry chain, and a great number of competent mould manufacturers and processing industry players, is the prime choice for establishing production bases."
Chen added that capital flow is another advantage for Hong Kong, which serves as the group's base. He said: "There are no foreign exchange controls in Hong Kong and capital can flow freely into and out of the territory. Using our Hong Kong company as the platform for managing and integrating our offshore business gives us the benefit of centralising the management of foreign exchange receipts from different offshore companies and using foreign exchange settlement directly to purchase raw materials and equipment, thereby avoiding the risk of fluctuation in exchange rates."
Furthermore, Hong Kong still commands an advantageous position where the export of parts and components is concerned. The UTX Group is a case in point. Currently, all its goods are exported through Hong Kong. The reason is that clients' orders usually take up to 10 or 20 boxes and are not large enough to fill a whole container. Hence, most clients would rent a warehouse in Hong Kong and wait until they fill up a container with buttons, zips, fabrics, needles and threads before going through customs clearance and export. Chen said: "While Hong Kong cannot compete with the mainland in the export of finished products, the city still has an advantage in terms of the export of parts and components."
With the establishment of the GBA, Hong Kong and mainland cities can better leverage one another's strengths, which can in turn help industry players expand the market further. Chen reckoned that combining Hong Kong's advantages in finance, international exchange and logistics with the mainland's production base and market potential, is bound to further drive the overall development of the GBA. He said: "The building of the GBA helps to boost how resources and strengths among the 9+2 cities complement each other. Our advantages are not only reflected in cost and quality, but also in speed and flexibility."
Hong Kong
Taiwan
Hong Kong
Mainland China
Taiwan