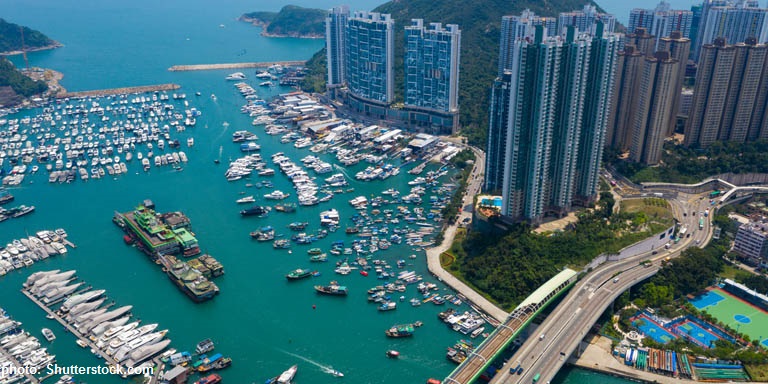 https://hkmb.hktdc.com/en/1X0AINLI
Navigating Asia's yacht market
Hong Kong entrepreneurs have many 'how I made it' stories – this one simply dropped anchor and set everyone else sailing.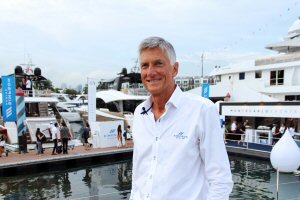 Ardent yachtsman Mike Simpson was cruising around Asia when he sailed into Hong Kong's harbour – and decided to stay.

Mr Simpson didn't have a business background but, seeing an opportunity, he set up in "a shack" in Aberdeen and began chartering his own yacht to paying customers. From such humble beginnings, Simpson Marine has grown into one of the largest yacht distributors in the region, with 12 offices in seven locations, employing 114 people.

The sales side of the company represents six brands – from small powerboats and sailing craft to luxury superyachts – and its diversified business also includes a service department, yacht management, and both bareboat (with no crew or provisions included) and skippered charter fleets.

"And we're still headquartered in Hong Kong, where it all began," said Richard Allen, the company's General Manager.
Hong Kong, he said, is the region's biggest and most mature marine market "by a long way". This is both in terms of the number of boats sold and yachting activity.

Hong Kong also serves as an efficient logistics hub. All the yachts imported from Europe and America by Simpson Marine land in Hong Kong first, for re-export to buyers in Mainland China and regional markets such as Taiwan, Malaysia, Thailand, Indonesia and Singapore.
A promising start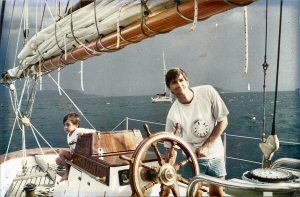 Simpson Marine's relationship with leading yacht brands began within its first year of operation, in 1985, when Mr Simpson signed a dealership agreement with France's Beneteau Group and sold his first Beneteau yacht. When a dealership agreement with Italian yacht manufacturer Azimut followed a year later, Simpson Marine started shaping the local industry.

Back then, as today, yacht racing and leisure cruising were popular pastimes in Hong Kong, because of the city's interesting coastline and good sailing conditions.

"Yachts have got bigger over the years – there are a lot more 90- and 100-foot [30-metre] yachts around than there used to be," said Mr Allen.

The current "sweet spot" for buyer demand is flybridge motor yachts ranging in length from 50 to 80 feet. The sailing yacht market remains steady, but a "much smaller" component of the company's sales, while demand for fast wakeboarding boats that can be transported by trailer has risen in line with the growing popularity of this sport.

"The superyacht sector [defined as vessels over 25 metres, or 80 feet, starting at US$10m and up to 'as much as you can spend'] is still on the rise, despite being affected by tariffs," Mr Allen said. These boats are usually Chinese or European-owned, with a full-time captain and crew, and many choosing Hong Kong as their home port.

Another trend is that the boatbuilding industry is endeavouring to go greener.

"There is lots of [environmental] innovation in the sector, with more electric boats being launched, and companies looking at how to recycle fibreglass," Mr Allen said.
New yacht models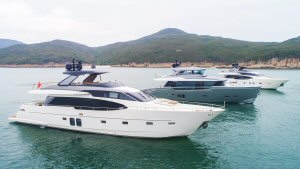 This year, Simpson Marine has introduced 15 new yacht models to the Asian market, from brands including Sanlorenzo, Beneteau, Lagoon, Fairline, and Aquila.

"Over the years, Mike has worked directly with shipyards to help refine yacht designs that are tailored to the Asian consumer's needs, focusing more and more on customisation and personalisation as the market matures," Mr Allen explained.

As a self-described "adventurer who stumbled on to a business opportunity", Mr Simpson has made a career and successful business out of sharing with others his passion for the sea.

"I have always followed three main principles in business, the first being determination not to give up," he said. "I have seen many other companies come and go over the years: in good times they spring up, in the bad times they often disappear again. I guess that has been one of our secrets to success. I'm a stubborn character, I suppose – I have always just kept on going, so determination is a very important factor in business success."

Next comes integrity. "I have always believed in honesty as my personal value, and in business it is my guiding principle," Mr Simpson said. "Clients are entrusting very large amounts of money, and high-value assets, with us. They are also trusting us to give them accurate advice and information to sell them a yacht that they will love and that will be fit for the purpose that they intend.

"Thirdly, I also think that knowledge is essential," he continued. "The yachting industry is not always as straightforward as people might imagine and therefore clients depend on our ability to give them the correct advice."

Recruiting knowledgeable people who share his passion for yachts has "served us well over the years", Mr Simpson added. "Today, in sales, marketing and every aspect of our business, we are recognised as being true professionals who do things well. So, knowledge is crucial for business success."
Further growth planned
With an enviable range of the world's best yachts in its portfolio, Simpson Marine is embarking on its next phase of growth through expansion across the whole of the mainland, and deepening its regional presence with developments in the Philippines, Vietnam and the rest of Southeast Asia.

Mr Simpson said he holds "big ambitions for the development of the superyacht division of the business" and is committed to innovation to meet the growing opportunities and customer demands in this rapidly developing market.

Related link
Simpson Marine