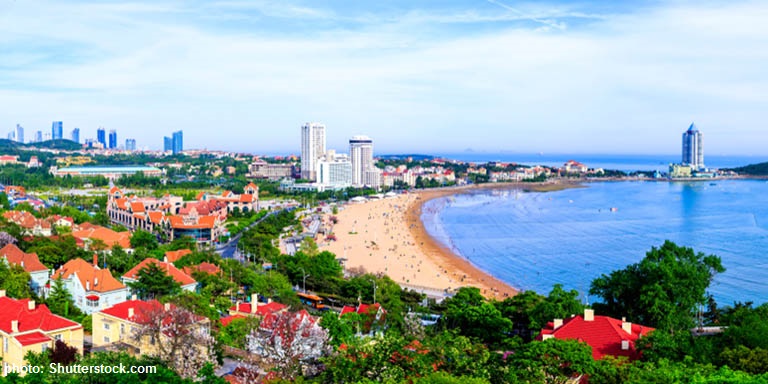 https://hkmb.hktdc.com/en/1X0AINJK
Asia-Pacific takes finance laurels
A global survey ranking the top 104 financial centres puts 12 in China – against six in the United States.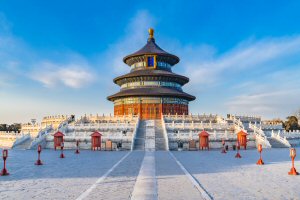 The Asia-Pacific (APAC) region in general, and China in particular, is becoming the world's financial powerhouse, home to the lion's share of the world's leading financial centres, a comprehensive survey shows.

The lead is even stronger at the cutting edge of the finance industry – fintech – with APAC accounting for half of the world's top-20 fintech centres, and four of the top five being in China, including Hong Kong.

The financial world's focus on APAC and China was clearly shown in the latest Global Financial Centres Index (GFCI 26) published last month.

In March 2007, London-based commercial think-tank Z/Yen and the City of London released the first edition of the GFCI, which continues to provide bi-annual evaluations of competitiveness and rankings for major financial centres around the world. For the 26th report, Z/Yen joined forces with the China Development Institute.

The GFCI 26 was compiled using 134 instrumental factors. These quantitative measures are provided by third parties including the World Bank, the Economist Intelligence Unit, the Organisation for Economic Cooperation and Development (OECD), and the United Nations. The instrumental factors are combined with 32,227 financial centre assessments provided by respondents to the GFCI online questionnaire [globalfinancialcentres.net/survey].
APAC in lead
Most APAC centres showed improvements in their overall score and many moved up the rankings. The single region accounted for seven out of the global top 10, including Hong Kong and three more from China.

The top-20 APAC finance centres list includes eight Chinese cities − the top four (Hong Kong, Shanghai, Beijing and Shanghai) along with Guangzhou, Qingdao (main picture), Taipei and Chengdu.

Of the 104 leading financial centres identified worldwide by GFCI 26, 12 are Chinese. In contrast, the United States accounts for six and Canada four.

New York retains its first place in the index, extending its lead over London from seven to 17 points. Hong Kong is now only two points behind London in third spot, compared with a difference of four points in the previous survey published in March 2019. Singapore and Shanghai remain in fourth and fifth position. All five top centres lost a few ratings points in GFCI 26.

The main index tally increased from 102 to 104 with the addition of Santiago, the capital of Chile, and Nanjing.

Of the 104 centres, 31 fell in the ratings (overall score), including all the top-five ranked centres. Twelve centres rose 10 or more places in the rankings and 10 fell 10 or more places.
The top 10 in the GFCI 26 rankings are:
| | | |
| --- | --- | --- |
| City | Rank | Score |
| New York | 1 | 790 |
| London | 2 | 773 |
| Hong Kong | 3 | 771 |
| Singapore | 4 | 762 |
| Shanghai | 5 | 761 |
| Tokyo   | 6 | 757 |
| Beijing | 7 | 748 |
| Dubai | 8 | 740 |
| Shenzhen | 9 | 739 |
| Sydney | 10 | 738 |
Centres in Eastern Europe and Central Asia − a key region for the Belt and Road Initiative − also showed a strong improvement, with the newly minted capital of Kazakhstan, Nur-Sultan (formerly Astana), holding top spot. Moscow, Tallinn (capital of Estonia) and Cyprus also saw solid improvements.

Britain's three Crown Dependency offshore financial centres − Guernsey, Jersey and the Isle of Man − dropped sharply. Another boutique European financial hub − Liechtenstein, sandwiched between Austria and Switzerland − rose 16 places.

To gauge competitiveness, centres are ranked based on five areas – business environment, human capital, infrastructure, financial sector development and reputation. New York, ranked top overall, led in all five categories while overall third-ranked Hong Kong beat number two London on three factors − human capital, infrastructure and reputation. London was ahead on business environment and financial sector development. Fifth-ranked Shanghai showed the same pattern, trailing Chicago and Zurich on business environment, and Frankfurt and Tokyo on financial sector development, but retaining its overall ranking on other factors.
Digital finance
The GFCI 26 survey was the first iteration to rate financial centres as competitive sites for fintech. Here China was the clear winner, reflecting its focus on financial technologies. Of the top 10 worldwide, five were Chinese cities. The top five were even more concentrated, with just one being outside China. Beijing was the top fintech centre, followed by Shanghai, New York, Guangzhou and Shenzhen. Hong Kong was number seven (behind London) while Singapore, San Francisco (at ninth spot, despite its proximity to Silicon Valley) and Chicago rounded out the top 10. The top 20 also included Chengdu, at 18.

APAC centres altogether accounted for 10 of the top 20 for fintech, with Singapore, Sydney, Tokyo and Melbourne also included in the ranking.

Asked to identify the four most important elements to create a competitive fintech environment, survey respondents said that availability of skilled staff and accessibility of finance were the top factors, scoring 16% each. The regulatory environment drew 13%, information and communications technology (ICT) infrastructure 12%, demand 10%, city reputation 9%, cultural and lifestyle factors 8%, and tax rates 6%.

The areas of fintech activity that were most in focus were even more clear-cut, with big data analytics scoring 19%, cyber security 15%, payment transaction systems 14%, credit and risk modelling 13%, cyber currencies 10%, trading platforms 10%, peer-to-peer lending 6%, personal financial management 4%, and other areas 1%.

Survey respondents regarded a competitive business environment as one where regulations are strong and predictable but react to changing circumstances. Enforced rule of law is also important, as are regulators educated on new technologies.

When rating human capital, respondents saw free movement of talent as crucial while retraining inexperienced or displaced workers was important as employee mobility rises.

Infrastructure should allow easy access to airports and efficient public transport, respondents said. Infrastructure should encourage rather than deter new-business formation. ICT infrastructure should be strong and secure.

To gauge reputation, respondents said the brand should be strong and well-established, centres should be well regarded in social media, while safety is more important than ever.

Competitive financial sector development is rated on access to clients, especially taking into account new technologies, active communication and access to clients being affordable.

Competition has tightened with the differences between leading centres in the six regions – Asia-Pacific, Western Europe, North America, Middle East and Africa, Latin America and the Caribbean, and Eastern Europe and Central Asia − narrowing substantially since the index series' launch. The gap in ratings between the top five centres is also much narrower.

The GFCI questionnaire asked respondents which centres they considered would become more significant over the next two to three years. Nine of the 15 centres highlighted were in the Asia-Pacific region. They include Qingdao and Shanghai at one and two, with Hong Kong at number four. Shenzhen, Beijing, Singapore and Tokyo at seven, eight, nine and 10 respectively, and Seoul at 12.
Investment powerhouse
The survey also ranked centres based on responses from different sectors. Among investment managers, Hong Kong took top spot, and was ranked second (behind New York) for banking as well as professional services. Respondents placed Hong Kong third on government and regulatory factors, and fourth on insurance.

Survey respondents generally gave their home cities better ratings than outsiders did except for those in London, where Brexit weighs on sentiment.

When quizzed on the fallout from the United Kingdom leaving the European Union, respondents in the UK's financial centres − London and Edinburgh − saw a severe disadvantage in the short term, moderating in the long term. New York, Hong Kong and Singapore are seen as the main beneficiaries from Brexit globally, while within Europe Frankfurt, Paris, Luxembourg, Zurich and Dublin are expected to benefit the most.

Related link
Global Financial Centres Index