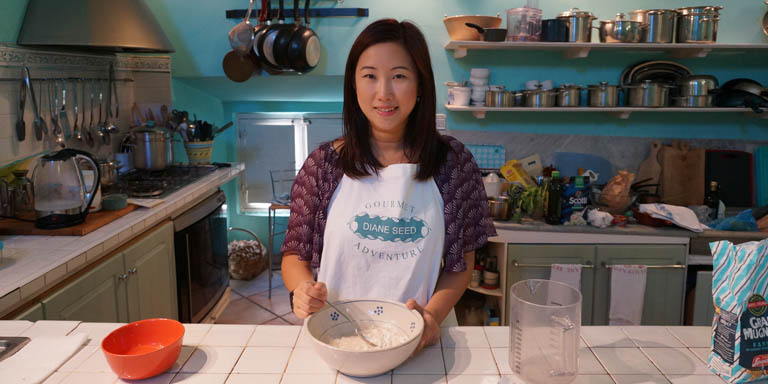 https://hkmb.hktdc.com/en/1X0AIKHV
An ice success story
Having won over Hong Kong palates with its nostalgic flavours, artisan gelato brand Igloo is scaling up business.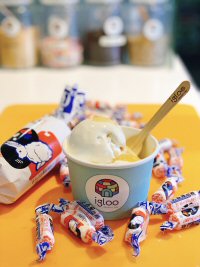 Winner of a 2019 Foodie Forks award from Hong Kong's Foodie magazine, Igloo Dessert Bar has proved a big hit with local folk and tourists alike since it opened its first store at the Star Ferry pier in Central in 2016. Among its many frozen delights is White Rabbit gelato, which incorporates the popular and nostalgic milk candy of the same name into its recipe. Founder Larvinia Wong (main picture), a former architect, was inspired to set up the brand following a backpacking trip to Italy, where she sampled artisan variants of gelato – a popular frozen dessert that has more intense flavours and a silkier texture than ice cream.

The brand currently serves up gelatos, sorbets and fresh-fruit ice pops alongside a vegan line made from an almond milk base that launched in spring this year. Behind the scenes, Igloo has been catering to birthday parties, weddings and retail events, collaborating with big names such as Max Mara, Sportmax, Anya Hindmarch and Lane Crawford. The gelato has proved such a success that Ms Wong has just launched a new workshop, while the entrepreneur is also working with cafes and restaurants in the city to meet wholesale orders.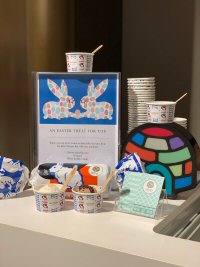 New flavours are introduced as and when inspiration strikes, Ms Wong said, adding that it's important to regularly introduce new flavours to retain customer interest. Recent flavours include pandan kaya toast, lychee rose, mango sticky rice and blueberry compote cheesecake. In addition to her innovative flavours, Ms Wong is similarly proud of her fruit sorbets. "Some [brands] can taste a bit artificial, but we make it with fresh fruit."

The success of flavours such as White Rabbit and pandan kaya toast is pure nostalgia, she believes. "I think it's the childhood memory that many of us share… it reminds everybody of happier, simpler times when they were kids."
Workshops and parties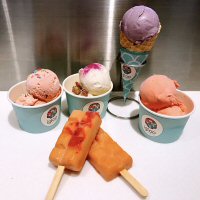 Ms Wong's business model has proved so successful that she has just set up a new kitchen/workshop called Insider Scoop, a 1,500-square-foot space located in the San Po Kong industrial district where the company hosts gelato-making classes and small parties. With a much bigger kitchen than its Star Ferry location, Igloo is now able to concentrate on building up its wholesale business, bringing new flavours to food and beverage outlets across the city.

The gelato parties have proved popular. "Originally, I was thinking of doing parties once or twice every month, but we've already had half a dozen in the last month. It's really popular with kids, who love the playful names and flavours. It's a bit of a winning formula as people are always thinking of something new they can do for each birthday," Ms Wong said, explaining that while a lot of people run cupcake-making sessions, there are not a lot of gelato options. "The kids get a kick out of it, as they not only make it but also get to serve each other… so it's something they can play around with."
Big-name collaborations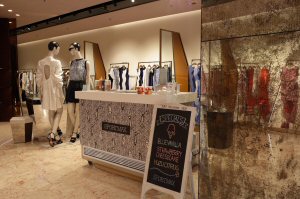 Ms Wong's artisan approach to gelato has led to collaborations with some big-name retailers, which have hosted Igloo pop-ups in-store. "So far, I've been very lucky as these partnerships have been very positive. Perhaps because I'm a little bit more flexible, I can agree to things on the spot if they want something bespoke, or a certain theme, or colour."

These collaborations have been positive, but setting up the business has not been without obstacles. Ms Wong admits it's been difficult to find, and keep, the right staff. Maintenance has been another challenge. "Our store by the pier, as it's partially outdoors… there's a lot of moisture and that affects the machinery, and it can have a much shorter life cycle." This experience would affect her decision in selecting any future outlets, she said.

Ms Wong's background in architecture has been useful when setting up the business. "As an architect, you learn to manage things on a much broader scale, so I'm never just thinking about developing flavours, or crunching numbers. Obviously, there's a bit of design that goes on too, with things like event set-up, and I've been able to design my own branding, so I've been able to save a bit of money on that."
Supermarket presence
The advantages of setting up a business in Hong Kong, Ms Wong said, are the many opportunities available to start-ups, and the city's switched-on customer base. Many brands have expressed their interest in collaborating with Igloo, approaching the entrepreneur with ideas to develop certain products and flavours. Female entrepreneurs really try to support each other in Hong Kong, she added. "You feel like you are part of something."

With the workshop now in place, Ms Wong is keen to take the business to the next level and raise brand awareness. She has been approached by several local supermarkets, and expects her products to be in the freezers of some shops by the end of 2019, or early 2020. There are no current plans to scale the brand overseas but she has not ruled it out.

For Ms Wong, business success is only possible by remaining passionate about what you do. "Making gelato might only account for five to 10% of my time but it's important not to lose sight of that passion; you have to remember why you originally started the business."
Related link
Igloo Dessert Bar