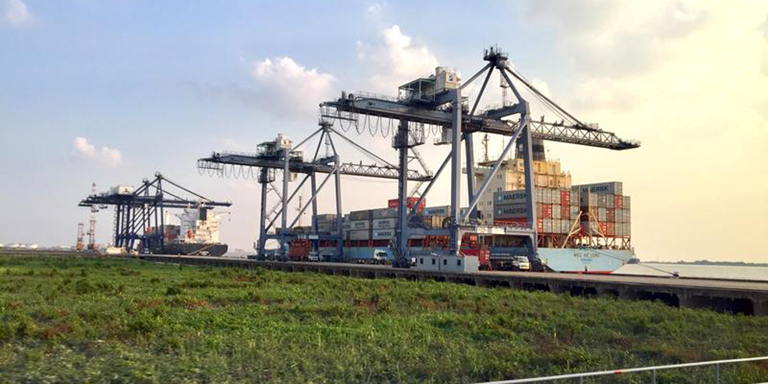 https://hkmb.hktdc.com/en/1X0AIKGW
Hong Kong exporters face challenges
Businesses are urged to look to countries such as Myanmar and Cambodia as the Sino-US conflict bites.
As the trade dispute between the United States and Mainland China heats up and global economic growth slows, the Hong Kong Trade Development Council (HKTDC) has again lowered its export forecast, saying the city's exports will decline 4% by value this year.

The HKTDC export-confidence index for the third quarter this year was just 27.4, the third-lowest in its history.

HKTDC Director of Research Nicholas Kwan said the Sino-US trade dispute has escalated. The four US tariff lists effectively cover all US imports of mainland products.

"This will inevitably affect Hong Kong's exports to the US. Local traders should look to capture opportunities among the challenges and hasten their pace of expansion into emerging economies such as ASEAN [Association of Southeast Asian Nations] countries, Latin America and the Middle East. Hong Kong's exports to these markets are growing steadily, with ASEAN recently surpassing the US as the city's second-largest export market," Mr Kwan said.

Figures from Hong Kong's Census and Statistics Department showed exports to ASEAN climbed 4.6% year on year in the first seven months of 2019 while those to the US fell 10.9%.

As global supply chains restructure, Hong Kong's traditional manufacturing industries "can also consider fresh production bases in Belt and Road countries," Mr Kwan said.
Orders cut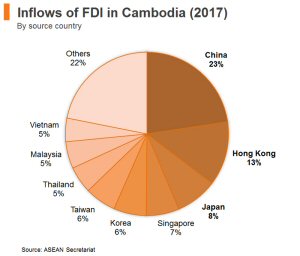 The HKTDC third-quarter survey found more than half the Hong Kong companies surveyed have been negatively affected by trade disputes between the mainland and US. The most common issues are reducing order size (73.4%), price bargaining (44.1%), cancelling orders (26.6%), and sharing or bearing part of the tariff costs (27.7%).

When meeting the challenges, apart from "development in markets outside the US" (45.3%), Hong Kong businesses also chose "price reduction" (23.9%), "moving the production or sourcing base" (23.4%), "downsizing the company" (19.9%) and such strategies as "reducing minimum order quantities" (14.9%).

Mr Kwan said: "It is worth noting that the reduction or cancellation of orders and price reductions is more serious than before. Among Hong Kong companies surveyed that have relocated their production or sourcing bases, 32.7% of them have shifted activity to Vietnam, 16.4% to Cambodia and 10.9% to India. This will impact Hong Kong companies that provide trade-related services."

Hong Kong businesses are known for their flexibility and are willing to reduce the minimum order quantity to cater to new sourcing trends, he said. The hktdc.com Small Order service combines an online platform with exhibition zones to let buyers and suppliers make real-time transactions for orders of between five and 1,000 pieces, which will help Hong Kong companies reach new buyers and fresh markets.
Export index declines
Alice Tsang, HKTDC Assistant Principal Economist (Greater China), said the export index plummeted 9.9 points to 27.4 in the third quarter, near the historical low reached in the fourth quarter of 2008 after the global financial tsunami. "The indices of various industries and markets have fallen across the board, reflecting that Hong Kong exporters are generally bearish on export prospects," she said.

The survey showed Hong Kong businesses believe challenges come mainly from the Sino-US trade dispute (33.2%), global demand decline (30.4%) and exchange-rate fluctuations (9.8%). The United Kingdom's pending departure from the European Union has a relatively small impact (2.6%). More than 70% of Hong Kong companies surveyed expect overall sales will fall this year. "Hong Kong exporters are becoming more pessimistic about the development of the Sino-US trade war, with 61% of them believing it will have a negative impact on their business," Ms Tsang said.

The HKTDC Export Index is designed to gauge the prospects of the near-term export performance for Hong Kong traders, reflecting their optimistic or bearish views. Readings above and below 50 indicate an optimistic or pessimistic outlook respectively. Each quarterly survey includes 500 exporters from six major industries in Hong Kong, including electronics, jewellery, watches, toys, clothing and machinery.
Myanmar, Cambodia offer advantages
As the Sino-US trade friction drags on, Hong Kong businesses are looking to diversify production and sourcing activities to other countries. HKTDC Economist Jacqueline Yuen has assessed the advantages of Cambodia and Myanmar as suitable production bases in the region. Hong Kong businesses should carefully consider various factors before making a factory location decision, she advised.

Ms Yuen said the Cambodian government welcomes overseas investment and provides preferential and tax relief measures for foreign investors. There is no restriction on profits and capital remittance, making it a pragmatic choice for Hong Kong businesses to set up factories. She said Cambodia's garment and textile industry is booming, accounting for about 70% of the country's exports. To ensure diversified industrial development in the country, the government has set up more than 40 Special Economic Zones (SEZs). "These SEZs are generally equipped with better infrastructure and administrative support. Companies in the region are also eligible for import VAT exemptions and simplified customs procedures. In addition, Cambodia is connected to Thailand, Vietnam and Laos, making it easy for Hong Kong companies to export goods to these fast-growing consumer markets."
Companies should thoroughly assess risks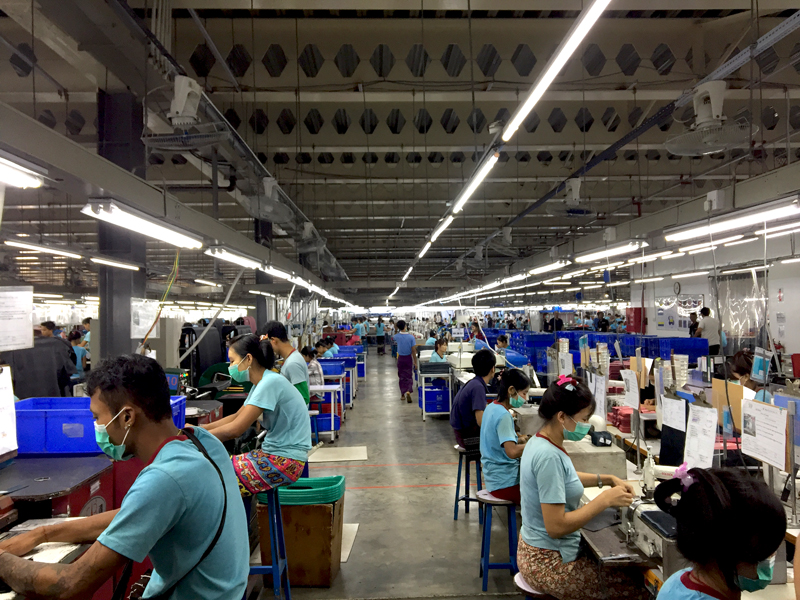 Ms Yuen suggested Hong Kong companies pay attention to the rise in wages and the risk of Cambodia's suspension from preferential export access to the European Union (EU). "The average annual salary of Cambodian manufacturing workers is about US$2,900, and the minimum wage is even higher than that of Vietnam," Ms Yuen said. "In addition, under the country's Generalized System of Preferences scheme, Cambodian products are exempt from customs duties when they are exported to major developing economies such as the US and the EU. Once the EU beneficiary status is lost, the import duty on clothing and footwear could reach up to 17%."

Ms Yuen believes ample low-cost labour is the biggest advantage Myanmar presents, making it a suitable venue for Hong Kong businesses to establish labour-intensive industrial production bases. With a labour force of 24.6 million in Myanmar, the average monthly wage of manufacturing workers is about US$160, attractive compared with other countries in the region. "However, Myanmar limits the work week to 44 hours, while overtime is capped at four hours and must be approved in advance by the Factories & General Labour Laws Inspection Department," Ms Yuen said. Another problem is that the electricity supply is unstable, with an average of 21 power outages per year, each lasting about one hour. "Back-up generators may be an option for Hong Kong manufacturers," she added.

According to the Myanmar Investment Law, foreign investors going into less-developed regions in the country enjoy lengthier income tax relief. However, Ms Yuen suggested Hong Kong businesses not to site their facilities too far from townships. Otherwise, they need to provide transport allowances or arrange factory shuttles to attract workers.

Related link
HKTDC Research
Hong Kong
Mainland China
Southeast Asia
Myanmar
Cambodia