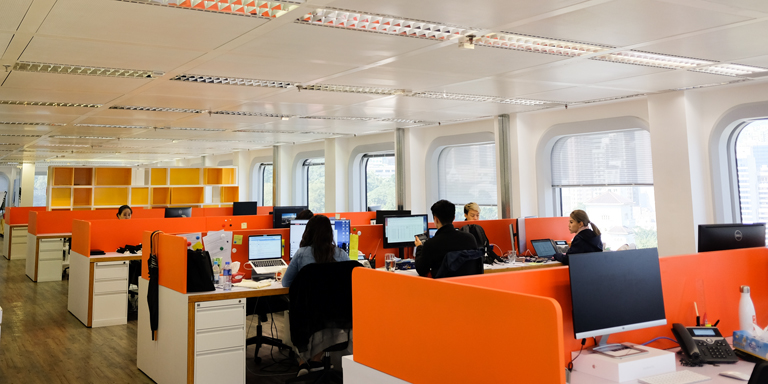 https://hkmb.hktdc.com/en/1X0AIFI9
Digital globe-hoppers
A US-based travel comparison site found trip-hungry Hong Kong to be the ideal city for its APAC headquarters.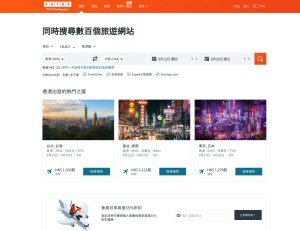 Transport-hub Hong Kong is an ideal gateway for those wishing to experience the Asia-Pacific region, which is one of the reasons travel-services comparison site KAYAK plumped to base its regional headquarters in the city.

One thing that unites Hong Kong people – aside from a penchant for dim sum – is their distinct love to travel and take advantage of the city's unique position as a top Asian travel hub as well as its proximity to some of the best cultural, sports and leisure destinations in the world.

For bargain holiday hunters (and Hongkongers do love a good deal), thrill-seekers or busy families who want flights, hotels and even car hire sorted in one easy click, KAYAK has become one of the most popular global travel sites for people looking to book their dream trip online.
Accessibility rules
"Hong Kong is a global city with great accessibility to so many other places," said Matthew Wong, Senior Regional Manager, APAC of KAYAK.

"[The city] also serves as a gateway for visitors from North America and Europe into Asia, and vice versa. In fact, our 2018 travel search data showed that Hong Kong is ranked in the top three of the most-frequented stopover cities among North Americans and Europeans travelling to other destinations in Asia-Pacific."

Since it was founded in 2004 by CEO Steve Hafner and CTO Paul English, KAYAK has expanded significantly and now operates in 60 countries and territories using more than 30 languages, with its headquarters in Connecticut in the United States. There are always plans for expansion – especially in Hong Kong, Mr Wong said.

"The talent pool here is outstanding and there's an entrepreneurial vibe that we love. We moved into our large new office space in Central two years ago and it has been great to see our team grow as time progresses.

"We have been busy hiring new talents to serve various local and regional functions for KAYAK and now also HotelsCombined, a price-comparison hotel company which we acquired last year."

As well as providing a price-comparison service, KAYAK's mobile-friendly site also groups destinations by theme – such as Romantic Escapes, Amazing Beaches and even Mysterious Destinations which offers trips to far-flung places such as Stonehenge in England, the Bermuda Triangle in the North Atlantic and the Uyuni Salt Flats in Bolivia.

A little closer to home, Hongkongers also adore destinations such as Japan and Taiwan, which still rank at the top of KAYAK.com.hk's most searched-for places depending on the season, but changing economies, technologies and consumer preferences have also altered how people travel.
Flexible plans
"Travellers are becoming more flexible in what they want," said Mr Wong. Data show that multi-city, open-jaw (flying into one city and returning from another) and one-way flight searches are increasing all the time.

"This says a lot about people's changing preferences when planning a trip, since most people need to take annual leave for travel, so naturally people want to make the most out of their holiday by combining multiple experiences, cities and even countries in one trip."

Aside from the obvious destinations of Tokyo and Taipei, KAYAK has seen an increase of interest in the more under-the-radar cities from its users in Hong Kong and Mainland China.

"Second-tier cities are showing 150% to 300% year-on-year increase in travel searches, proving an intense uptick in interest," Mr Wong said.

KAYAK, started as a site for everyone, provides an easy one-stop solution to help people experience the globe. The world is changing faster than ever and travellers are always on the lookout for new destinations and quicker ways to make their travel dreams come true.

Related link
Kayak