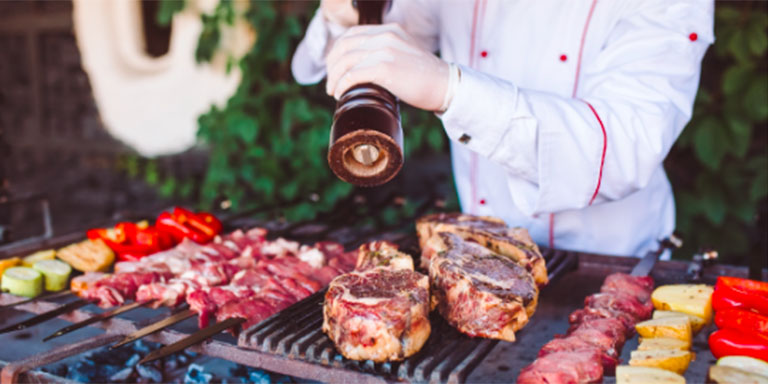 https://hkmb.hktdc.com/en/1X0AIFED
Understanding world food trends
This Hong Kong-headquartered boutique agency delivers predictions for the food and beverage industry.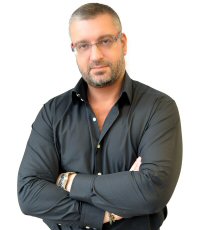 With offices in Hong Kong, London and Singapore, boutique agency Global Food Consulting works with food and drink firms worldwide on everything from creating new retail brands to providing strategic advice to government agencies. Managing Director Stephen Wright set up the company in 2008. Here, he discusses the current challenges within the food and beverage and retail market and how his company tackles them. Mr Wright also shares on how he expects this fast-paced, competitive market to evolve.

One of your projects has been revamping the South Stream Market online retail platform in Hong Kong. Tell us about that.
I took over running this platform 12 months ago as Chief Operating Officer. Traditionally, the business specialised in meat and seafood, serving mostly the expat community in Hong Kong. With an ever-more-challenging retail environment, we had to widen the product and services offered to a wider customer base while remaining competitive. Over the last six months, we have rebranded South Stream Seafoods to South Stream Market, which features a much wider product range, from wine and beer to "free from" products. We added a new catering-at-home service and are in the process of adding an in-house nutritionist section. We are focusing heavily on the traceability of all our products too. With the recent food safety scares around chilled pork, we spent four months sourcing direct supplies of organic pork from the Netherlands, working directly with the farmers.

What is unique about Hong Kong's food and hospitality industry; how does it compare to other markets?
Hong Kong is a very dynamic market, which places different demands on food and hospitality operators. A high level of competition means pricing has to always be carefully considered, and deals and packages are the normal expectation.

On the flip side, it is still relatively quicker, cheaper and generally easier to set up a food/retail business here than in many other major cities. Hong Kong is still a key centre for entrepreneurship in Asia.

What are the advantages of doing business in Hong Kong and why did you set up your head office here?
Hong Kong is still an important gateway for brands moving into Asia-Pacific. From our base in Hong Kong we have been able to expand our business and client base into Mainland China, Thailand, Japan and Mongolia.

In terms of new concept and product development, being within easy reach of the mainland and dealing directly with manufacturers and designers is a major advantage in terms of cost savings and managing the process more directly. Geographically, being close to Asia, Australia and New Zealand for product and ingredient sourcing gives us the ability develop a much greater supply chain. We have then been able to supply products to the United Kingdom and Europe, but conversely import products from Europe into Asia, using Hong Kong as the hub.

The company was established almost 11 years ago, in December 2008. What have been some of the biggest changes you have seen within the industry within the last decade or so?
As we work across a wide geographical area with a varied client base and disciplines, we need to have a wide management skill set and adaptability within the team.

Due to the demands of our business and the ever-changing nature of the project, we sometimes struggle to find the right personnel, and have had to use a combination of locally based staff, skilled team members based overseas and outsourced specialists. In a wider business sense, we have had to respond to economic downturns in Europe and Asia, adapting our business model and range of services. However, we've also learnt that economic pressure and recession can often present new opportunities.

How do you expect the food and hospitality industry to evolve over the next few years?
While there will always be short- and medium-term trends across food retail and hospitality, there are some bigger macro trends shaping the wider sector and supply chain over the next decade, such as packaging solutions – particularly reduction of plastics in the food chain – and sustainability, especially within the seafood industry. Traceability is another big trend, as there's a growing consumer awareness on where food is from, how it's made, and what it contains. The growth of digital and online platforms presents challenges to conventional retail and dining. We are also seeing growing customisation in the market, where consumers can modify and customise their food and menu choices.

What changes would you like to see in the industry?
In Hong Kong, I think landlords need to re-evaluate their approach to food and beverage and retail tenants. The city has been slow to embrace the online sector compared to Singapore and Mainland China. However, with the model of conventional retail under threat then, unless there are more realistic rental options, conventional physical outlets in retail and food and beverage may continue to shrink as operators switch to online and delivery models with a lower cost base.

How do you plan to expand the business over the next 12 months?
We will be focusing on developing our supply chain on fresh, frozen and ambient products from Europe and the UK into Asia, developing brand partnerships and joint ventures in Hong Kong, Macao and Japan, and improving our online presence in Hong Kong and the mainland.
Related link
Global Food Consulting
Business Management & Consultancy
Food & Beverages