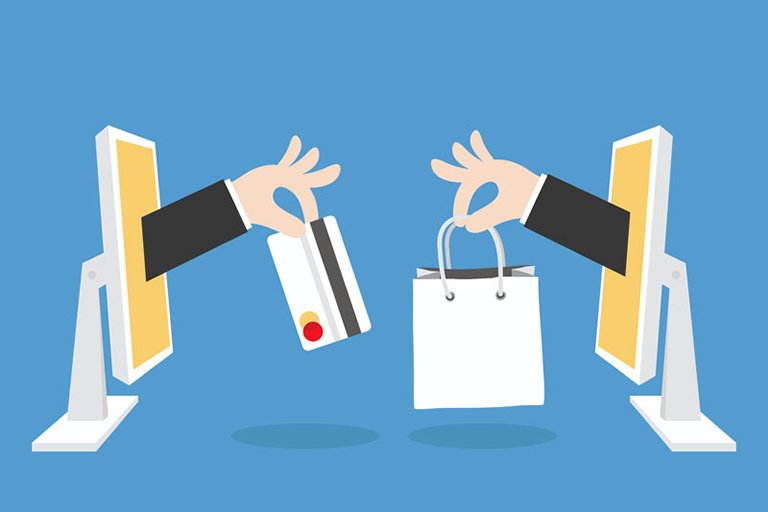 https://hkmb.hktdc.com/en/1X0AIF4N
India's New FDI E-commerce Regulations: The Implications for Hong Kong Businesses
Last year, India modified its foreign direct investment (FDI) regulations relating to its burgeoning e-commerce sector, potentially changing the dynamics of the Indian e-commerce space. The new rules are likely to impact the core business models of the likes of Amazon and Flipkart, while benefiting small- and medium-sized merchants and suppliers, as well as other pure play marketplaces. Businesses keen to tap into the Indian retail market, either online or offline, should take note of the regulatory changes and understand the practical implications for their own business strategies.
Update on FDI E-commerce Regulations
In December last year, India's Department of Industrial Policy and Promotion announced a new set of rules for FDI in the e-commerce industry. These are intended to better define the function of foreign e-commerce players in the country as pure marketplaces and promote fair competition between different retail channels. Contentious issues that are likely to be of note to Hong Kong SMEs hoping to expand their business in India, particularly via online channels, relate to sourcing of products, exclusivity of products and pricing policy.
Under the changes, e-commerce companies are banned from selling products from suppliers in which they have an equity interest. They are also not permitted to exercise ownership or control over the inventory of suppliers. Suppliers who sell more than 25% of their goods to a single e-commerce company will be deemed to be controlled by that e-commerce company and no longer permitted to sell on its platform. This has disrupted the models of e-commerce giants such as Amazon and Flipkart, whose wholesale units buy products in bulk and sell them to thousands of vendors on their platforms, who in turn sell to consumers.
The Indian government has also prohibited e-commerce companies from mandating vendors to sell products exclusively on their platforms. Such exclusivity provisions are widely prevalent as a way for e-commerce platforms to capture customers. It is common practice among white goods and smartphone brands such as Xiaomi and OnePlus, who have had tie-ups with one or another platform when launching new products or exclusive deals. Furthermore, the government has also clarified that discounts and cashbacks on e-commerce platforms should be offered in a fair and non-discriminatory way, meaning that discounts should not be dramatically reduced during sales season and that suppliers/brands must take full responsibility for prices.
Implications for Businesses
The new regulations followed complaints from offline local merchants that giant e-commerce companies have huge unfair advantages. The tightening of rules ensures that big e-commerce players will remain as genuine marketplaces and enable a level playing field for all sellers, especially SMEs. Suppliers looking to distribute online are now encouraged to sell through multiple online platforms, and are unlikely to face the same intense competition from big brands due to exclusive tie-ups and inventory controls by e-commerce operators. This SME-friendly regulation reform is offering a viable option for Hong Kong suppliers who are looking to sell to Indian consumers via cross-border e-commerce. Hong Kong companies are encouraged to explore and carefully assess different online marketplaces to find those most suitable for their distribution needs.
Against an expanding e-commerce market, traditional stores still account for the lion's share of the retail market in India. The new policies have been mostly welcomed by brick-and-mortar retailers, particularly small shopkeepers, as they help to reduce operating and sales pressures resulted from the growth of online shopping. They are hopeful that customers who had been lured away by e-commerce giants will again turn back to traditional retailers. Hong Kong companies considering India's retail market should carefully assess how the regulatory changes affect their planned supply of products to India, either through traditional or online channels. Brick-and-mortar stores will remain an important sales channel and it is recommended that companies opt for a holistic online-offline approach to maximise sales in the evolving Indian retail environment.
The new policies have undoubtedly hit big e-commerce players in the short term, driving them to revamp their business structures to ensure compliance with the new guidelines. For example, Amazon has reportedly decreased its stake in Cloudtail, the largest vendor on the Amazon site, to less than 25%, meaning Cloudtail is no longer considered an Amazon group company under Indian regulations and is eligible to sell on the platform. Meanwhile, Amazon's leading local rival, Flipkart, is approaching offline merchants and distributors for potential tie-ups.
On the other hand, local or smaller e-commerce operators in India which previously didn't have enough capital to compete with big e-tailers now stand to gain from the new norms. The current government's eagerness in promoting local businesses over foreign competition is likely to continue and disrupt the e-commerce landscape in India. Hong Kong companies with interests in the Indian retail market should pay attention to these market developments and form their market entry strategies accordingly. In particular, they may consider entering the market via partnering with local e-commerce operators instead of the global giants to avoid unnecessary disruption due to the changes in business models/structures in complying with FDI policies.
On the other side of the equation, Indian consumers may find themselves paying a price for the new rules. Deep discounts and exclusive sales offered by online retailers will now become a thing of the past and prices of products are likely to rise as smaller merchants lack the clout to negotiate lower wholesale prices from manufacturers. It is possible that consumers will switch to traditional retailers and shop around to find the best price. Hong Kong companies eyeing the Indian retail market should take note of this trend and recognise the importance of mounting both online and offline sales strategies.
ShopClues: A Local E-marketplace for Affordable Products
Many of India's local e-commerce operators cheered the updates to FDI policy, including Gurugram-based ShopClues. Founded in Silicon Valley eight years ago, ShopClues is a multi-brand online marketplace which offers an array of affordable consumer and lifestyle products such as apparel and footwear, electronics, and home and kitchen appliances. Because of its great selection of products at low prices, ShopClues has been the market leader in India's tier-two and tier-three cities.
To facilitate cross-border e-commerce, ShopClues is exploring a partnership with Kerry Logistics, a Hong Kong-based logistics provider, to strengthen its fulfilment capabilities. ShopClues believes it can benefit from drawing on Kerry Logistics' expertise in providing end-to-end e-commerce solutions as well as its broad experience in custom clearance and regulation compliance. The potential partnership would enable ShopClues to deliver quality products from Hong Kong or mainland China to Indian customers in a fast and cost-effective manner. In fact, Japan-based lifestyle brand Miniso, which adopts an omni-channel approach in India, has recently partnered with ShopClues for its product distribution. ShopClues offers top-selling Miniso products from five different categories including beauty and home goods, and ranging in price from US$1 to US$4.
ShopClues also makes use of analytics to understand customer behaviours and create more directed marketing campaigns. For example, metrics such as shopping cart abandonment rates will be analysed to understand consumers' product and price-range preferences and allow new tactics to be introduced to encourage transactions.
In the near term, ShopClues is hoping to diversify its sources of product as well as product range, presenting new opportunities for overseas suppliers who share similar business ideologies, which is to offer affordable and quality products. ShopClues does not charge any sign-up or monthly subscription fees for product listings on their platform. Merchants will pay a certain percentage in commission after their products are sold, for example, 15% for footwear and 18% for fashion accessories.
British Indian Ocean Territory
Hong Kong
Other Asian Countries
Hong Kong