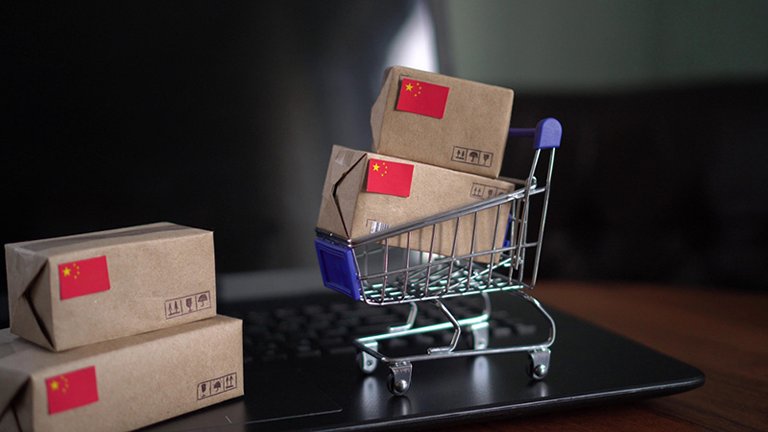 https://hkmb.hktdc.com/en/1X0AIC7T
China's Cross-Border E-Commerce Sector: The Emerging Business Models
Interview with Zhong Yang, Deputy Director of Guangdong Southern E-Commerce Innovation Service Center
As China's cross-border e-commerce (CBEC) has been expanding in leaps and bounds in recent years, a mature market and a developed industry chain have been formed, with Hong Kong playing an important role in the development of the mainland's CBEC. Launched under the auspices of the Economic and Information Commission of Guangdong Province in August 2010, the Guangdong Southern E-Commerce Innovation Service Center (Southern E-Commerce) is tasked with advancing and expediting the development of the e-commerce sector, optimising the e-commerce sector, and encouraging innovation in the sector in the province.
Zhong Yang, Deputy Director of Southern E-Commerce, spoke to HKTDC Research recently about the state of the mainland's CBEC sector, as well as Hong Kong's roles and functions in this sector. Zhong reckoned that, in tandem with the continued advancement of the Guangdong-Hong Kong-Macao Greater Bay Area, there will be more room for CBEC growth, generating more opportunities for co-operation between Hong Kong and the mainland.
Operators Moving into Inland Cities
Zhong pointed out that in recent years CBEC retail import has seen rapid growth in many inland cities, while supporting facilities across the country are becoming increasingly developed. Using Zhengzhou city in Henan province as an example, Zhong said: "Zhengzhou is a national rail freight transport hub. In light of this, the local government has devoted great efforts to building Zhengzhou into an online global shopping goods distribution centre in the country. The local government lends support to CBEC operators tapping the Zhengzhou market by introducing such policies as setting up government-backed warehouses overseas and strengthening CBEC service platforms.
"Although Guangdong province is a key centre for CBEC retail trade on the mainland, other cities are fast catching up with their supporting facilities, to the extent that Guangdong's leading position[1] in the CBEC retail import market is being challenged."
According to China E-Commerce Report 2018, CBEC retail imports were valued at RMB78.58 billion in 2018, an increase of 39.8% on the year before. Of this, Henan province's CBEC retail import value reached RMB11.22 billion, a growth of 5.8% and accounting for 14.3% of the national total. The CBEC transaction value in the Chongqing Bonded Port Area in 2018 reached RMB2.81 billion, a significant jump of 109.2% over 2017. These figures show that mainland CBEC operators are moving progressively from coastal cities such as Guangzhou, Ningbo and Hangzhou to inland cities.
Emerging Business Formats
Where industry structure is concerned, Zhong remarked that prompted by the transparency policy, the business of CBEC operators engaging in online shopping bonded import and direct purchase import[2] is booming, while a number of new business formats have emerged. He said: "Competition among mainland CBEC operators is fierce. In order to keep abreast of changing consumer habits and avoid homogeneous competition, industry players spare no efforts in exploring various new business formats and promotion methods so as to cut costs and attract customers.
"In recent years, a number of CBEC platforms operating in the form of independently-run operations –such as kaola.com – have emerged in the market. The goods sold on these platforms are mostly purchased by the CBEC operators themselves in a bid to better control product quality. Besides, platforms such as Omall which make use of social retail[3] to draw customer traffic have also come onto the scene.
"A few years back, some companies had tried to develop CBEC physical stores which were quite popular with consumers. However, by now the enthusiasm of the consumers has subsided."
Meanwhile, the number of C2C purchasing agents, commonly known as 'daigou', has also declined. Zhong said: "Following the continued fine-tuning of policies, CBEC retail import trade has become more transparent, and the behaviour of dodging tax by taking advantage of grey areas in policy has been brought under control. In particular, after the implementation of the E-Commerce Law of the People's Republic of China in January 2019, all e-commerce operators are required to register as market entities and pay tax according to law.
"The narrowing of profit margins under the new system has largely forced purchasing agents out of the market. Moreover, today not only does the Chinese government regulate overseas purchasing, but many governments of foreign countries have also introduced measures such as consumption tax as a means of regulating CBEC. These measures have lowered the gross margin of purchasing agents and dealt a blow to their profitability. Many overseas purchasing agents have now turned to product marketing. Omall's individual promoters, known as 'shop owners,' are a case in point."
Preference for Personalised Foreign Goods
In 2018, the top three products with the highest CBEC retail import value were cosmetics (accounting for 35.9% of total), food (24.2%) and garments, footwear and headgear (13.3%) [4]. Explaining the reasons for consumers' clear preference for these three product categories, Zhong said: "Cosmetics and food are rather personalised products coming in a great variety of types and styles, and some are even seasonal. Moreover, mainland consumers have a strong desire for trying new cosmetics and food products from abroad. CBEC retail import offers a faster and more convenient way for these products to enter the mainland market than general import trade, and can thus satisfy the demand of consumers going after a greater diversity of products from abroad.
"As for other product categories (such as electrical appliances), since they are relatively more standardised and come in fewer styles, industry players normally import these in bulk under the general import terms in order to save costs. Consumers usually also purchase these products from channels other than CBEC operators."
According to China E-Commerce Report 2018, when mainland consumers use mainland online shopping platforms, the most commonly purchased products are garments, daily necessities and electrical appliances, accounting for 25.2%, 14.4% and 10.6% of total online retail sales respectively. This shows that the CBEC retail import market has, after years of growth, developed into a channel for consumers shopping for unique and personalised foreign goods.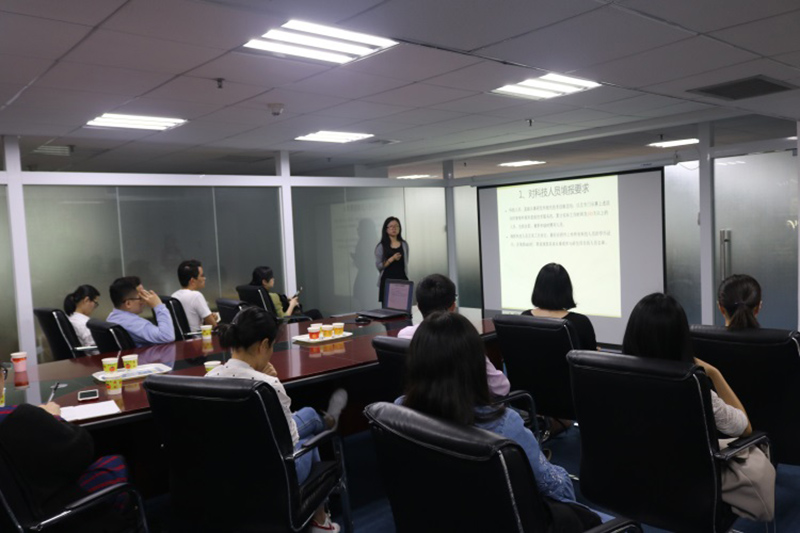 Hong Kong: An Important Base for CBEC Operators
Highlighting the crucial role Hong Kong has played in the development of the mainland CBEC retail import sector, Zhong said: "Hong Kong is a global financial, branding and licensing centre. Many mainland companies operating CBEC platforms, especially those in Guangdong province, have chosen Hong Kong as their corporate branding and capital management centre. As CBEC platforms must offer a critical mass of products and brands before they can attract consumers, setting up their offshore base in Hong Kong can help these companies forge co-operation ties with international brands. Also, as CBEC companies require large capital flows to meet their operation needs, the free flow of capital in Hong Kong has lured a great number of them to carry out purchasing in Hong Kong."
Taking advantage of Hong Kong's status as a free port, many CBEC companies make use of Hong Kong as their base for offshore warehouses. Zhong said: "Hong Kong is the top choice of many Guangdong companies seeking to set up offshore warehouses. Setting up offshore warehouses is a new business format in the CBEC retail import trade, because offshore warehouses can help industry players import and store their goods. When goods from all over the world are delivered to the offshore warehouse, the company can gather the goods in the warehouse, and can pack the goods there after the customer has placed an order before shipping the goods to the mainland for customs inspection. The Hong Kong International Airport is an international airfreight hub. Many CBEC retail import goods are sent to Hong Kong by air and then forwarded to the south China region. In light of this, Hong Kong is not only a financial, branding and licensing centre for many CBEC companies, it is also their warehousing and logistics hub."
Looking ahead, Zhong reckoned that there is more scope for co-operation between Hong Kong and Guangdong in light of the Greater Bay Area initiative. He said: "Currently, mainland CBEC companies do not only place emphasis on retail import, many industry players also hope to tap foreign markets by way of CBEC export, particularly fast expanding emerging markets in South America, Southeast Asia and Russia. Hong Kong can take full advantage of its logistics and warehousing industries and play a more active role in CBEC import and export trade in the Greater Bay Area. Interested Hong Kong companies are advised to expand co-operation in more areas, build more communications channels, increase resources sharing, and create more opportunities jointly with businesses and industry associations in Guangdong province."
---
[1] According to China E-Commerce Report 2018, among the 42 customs districts in China, Guangzhou has the highest CBEC retail import transaction value.
[2] Under "online shopping bonded import", foreign goods included in the Cross-border E-commerce Retail Import Product List are stored in areas under special customs supervision or bonded areas within the Chinese territory. After the consumer has placed an order with a CBEC platform linked online with Customs, the e-commerce platform would make real time declaration to Customs according to the order details, payment information and logistics details and would also complete customs clearance procedures for each and every product on the order placed by the consumer. After customs inspection, the product would go through customs clearance directly at the bonded area and be delivered to the consumer.
Under "direct purchasing import", after a consumer has placed an order with a CBEC platform linked online with Customs for purchasing a foreign product included in the Cross-border E-commerce Retail Import Product List, the e-commerce platform would make real time declaration to Customs according to the order details, payment information and logistics details and would at the same time dispatch the goods directly from the offshore warehouse. By using international logistics, the product is delivered to a CBEC supervision area under Chinese customs and would be delivered to the consumer after completing customs clearance, inspection and quarantine.
[3] Social retail refers to the sales method whereby individuals use their personal social networks to conduct goods trading or provide services.
[4] Source: China E-Commerce Report 2018
Information Technology
Logistics & Supply Chain
Hong Kong
Mainland China
Hong Kong