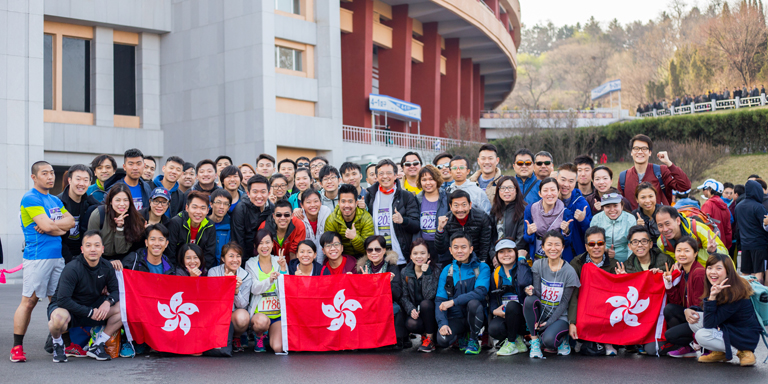 https://hkmb.hktdc.com/en/1X0AI57E
Digital path off the beaten track
Curious tourists are eschewing conventional travel packages in favour of localised travel experiences.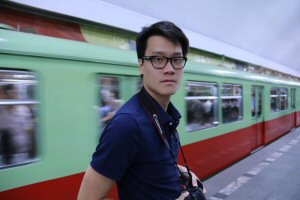 With social media now one of the biggest influences on where tourists choose to go and technology letting them cut out the middle man and arrange trips themselves, a breed of discerning traveller is emerging – adventurers hungry for more than a trip to the local market or tours to local landmarks, who crave more authentic, immersive experiences when they hit the road.

One start-up that embraces the trend for authentic tourism – while recognising that travelling in a group may enrich travellers' experiences due to the exchange of ideas – is Glo Travel. Established in 2015 by Rubio Chan and Jamie Cheung, it offers trips to destinations including North Korea (main picture), Uzbekistan and Ukraine, all of which include opportunities to engage with locals, from meeting survivors of the Chernobyl disaster on its Ukraine tour to dinners with local students in Myanmar. The boutique travel agency also offers a new spin on tried and tested destinations such as Japan – one recent tour took in Kansai's architecture and design.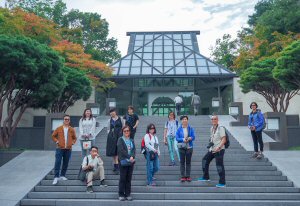 In four years, the start-up has built up a team of 15 employees and offers trips to more than 20 destinations. Having a strong digital presence has been crucial to its success.

"We don't have the funds to set up a physical store, so we've had to put everything online," Mr Chan said. "It's proved a good way to enter the market, as it's relatively low cost to utilise digital marketing and rely on Facebook and Instagram … it's helped ensure the survival of the business."

Customers from Mainland China account for less than 10% of clients, with Taiwan taking up a further 10%. The rest hail from Hong Kong. Clients from all these territories seek immersive, in-depth experiences. The start-up's success in Taiwan led them to recently open an office there, Mr Chan said.
Intellectual tourism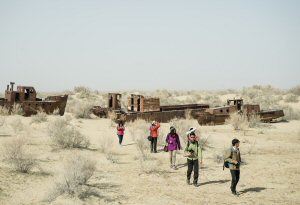 He believes many tour packages don't enable guests to truly understand and embrace the culture of the countries they visit. As places like North Korea, Iran and Uzbekistan are difficult to gain access to, they hold a natural allure for its clientele, Mr Chan said. A graduate of the University of Hong Kong's International Relations degree programme, a trip to North Korea opened his eyes, offering a different perspective on the country from what he had read about in the media. "Many countries are like this … there's one perspective from the media and we want to break through these stereotypes," he said.

The first ever tour he organised was a trip to Macao for Hong Kong university students. "Macao has many cultural values, and its Portuguese heritage can be overlooked by Hong Kongers. Many people joined the trip, which gave us some confidence," Mr Chan recalled, adding that he describes Glo's offerings as cultural, or intellectual, tourism.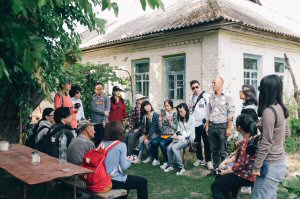 Glo Travel's philosophy is centred around connecting with local people, Mr Chan said. "We believe that the only way to truly understand more about a destination is to talk to the locals. So, in Ukraine, we go and talk to the survivors of Chernobyl, those who refuse to give up their homes, then in Iran, we've done tours of local people's homes." In Myanmar, the Glo Travel tour group not only reached out to locals but also followed in George Orwell's footsteps, as it mapped out the routes and places he stayed at in the 1920s.

The start-up considers itself a storyteller, and frequently invites experts to tag along on tours, be they professors, architects, or cultural commentators. "They can explain about the things we see on our journey and offer in-depth explanations and analysis; we're going beyond traditional sources of information such as Lonely Planet tour guides [to offer something more extensive]," he said.
Motivating a young team
One of the Mr Chan and Mr Cheung's challenges is how to manage and inspire its young team of staff. "All of our team members are 'post 90s' [born in or after 1990], so they are not just looking for material return … they were attracted by our ambition. They have high hopes and expectations of us, and we need to fulfil that." Mr Chan has a formal background, having worked at the Trade & Industry Department (TID), he admits that not all staff are used to more traditional forms of communication, such as composing a very formal email. "Having worked in the TID, I was used to going to lots of meetings and utilising diplomatic language … younger employees don't always find it so useful, and in some cases, they are right. So, it's about finding the right balance."

Independent travel may be on the rise but Mr Chan said there was still a place for traditional, one package fits all-type tours, particularly for families or the elderly, who may find the logistics of embarking on their own individual journey problematic. However, he concedes that Hong Kong's middle class, many of whom are very well travelled and have studied overseas, are increasingly keen to embrace a more intellectual travel experience. Mr Chan acknowledges that not everyone in Hong Kong is so well-travelled, something the firm is keen to address by donating to projects that enable underprivileged Hong Kongers to travel and help close the exposure gap to travel. Glo does not yet have plans to scale internationally but Mr Chan hopes the market for cultural tourism will continue to expand in Hong Kong, Taiwan and Southern China.
Related link
Glo Travel