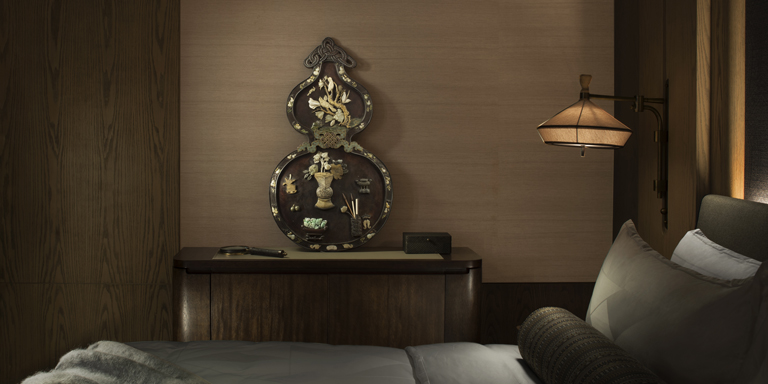 https://hkmb.hktdc.com/en/1X0AI53I
Reviving the art of craftsmanship
Luxury residence commits to preserving China's arts and crafts techniques.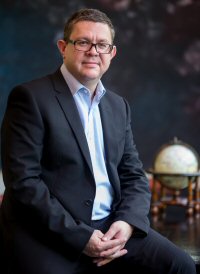 Residential developments often proscribe to the same neutral colour schemes and inoffensive design but K11 Artus offers something different by putting artisanship at the forefront, with rare Chinese arts and crafts on display throughout the development, including a vase and a jade panel dating back to the mid-Qing Dynasty. This artisanal approach to residential living is part of the Victoria Dockside Development – home to the Rosewood Hong Kong hotel, office space K11 Atelier and upcoming retail/museum space K11 Musea in addition to K11 Artus – which is slated to open by the end of the year.

Paul Cunningham, General Manager of K11 Artus, says craftsmanship techniques such as guangcai (colourful ceramics from Guangzhou) and baibaoqian (intricate lacquer work), which are prominently displayed throughout the development, are becoming increasingly rare. "It's particularly challenging to find the Chinese masters still utilising these techniques, let alone to acquire art pieces exclusively for K11 Artus. In view of this, we've collaborated with the K11 Craft and Guild Foundation, a non-profit organisation that preserves and conserves Chinese craftsmanship dating back to the Ming and Qing Dynasties."
Thanks to the efforts of the project's mastermind, Executive Vice Chairman of New World Development and Founder of K11 Group Adrian Cheng, Chinese craftsmen who share K11's value in preserving culture and ancient craftsmanship have been empowered and encouraged to produce one-of-a-kind pieces for the residences, says Mr Cunningham.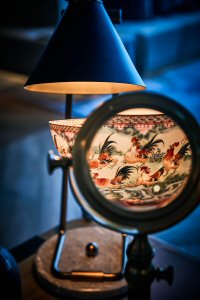 The K11 Artus development is part of the Victoria Dockside Development. Tell us how K11 Artus interacts with the other developments situated there?
K11 Artus marks the third milestone in Mr Cheng's Victoria Dockside development, a 10-year project that includes K11 Atelier K11 Artus, Rosewood Hong Kong and K11 Musea, that encourages guests to embark on a journey of cultural discovery. With K11 Atelier providing grade-A office space and Rosewood Hong Kong offering hotel services, guests have access to a network in which to shop, live, play and work. When K11 Musea opens, we will be able to create traffic for the mall and vice versa.

One of the K11 Artus' unique selling points is its proliferation of traditional Chinese artisanal objects. To what extent do you think you are supporting and promoting traditional Chinese heritage, and how important is this to K11 Artus?
K11 Artus is the first luxury residence in Hong Kong to support and promote modern China's cultural renaissance. K11 Artus can purchase these arts and crafts, and all the revenue goes back to the craftsmen, who are very happy to show off their techniques to new audiences. We've just installed a craft and guild exhibition inside K11 Artus, and we're working towards offering craft workshops for guests.

You say that K11 Artus will redefine the luxury experience – how is it doing that?
During pre-opening, we set up these events, or "salons" around music and poetry. We plan to host more of these salons built around literature, art, music, architecture, and reach out to cultural figures in the news to catch the latest trends; they won't be Chinese-centric but will incorporate art and culture from around the world. Ultimately, it's about opening up discussion, just like the original Parisian salons.

What are the advantages of being in a city like Hong Kong for K11 Artus?
It's a natural hub for business – many companies have head offices here, and it's a financial hub for Asia. The K11 brand was born in Hong Kong, so it felt natural for us to set up our first accommodation brand here.

Being a cosmopolitan city, Hong Kong promotes the exchange of cultural ideas, and attracts discerning guests with high standards. As K11 Artus is the first luxury residence in Hong Kong to support and promote modern China's cultural renaissance, we hope the concept will appeal to people all over the world.

What are your long-term ambitions for K11 Artus?
We want to connect a community of intellectuals that cherish design and craftsmanship; K11 Artus is a place for like-minded creatives to engage with the selected art work and exchange ideas with each other. We hope that, even after their stay, our guests will continue to extend the network globally and we can further foster cutting-edge design, craftsmanship and cultural heritage.

Do you plan to launch any similar developments in the future?
Absolutely – by 2023, the K11 Group will have a footprint in nine cities across Greater China. There's already K11 malls in Shanghai and Guangzhou, Tianjin is in the making, Wuhan is not far off and we're looking at cities including Shenyang, Beijing and Ningbo. As we build the brand, we'll be keen to expand overseas, probably in Asia first.
Related link
K11 Artus