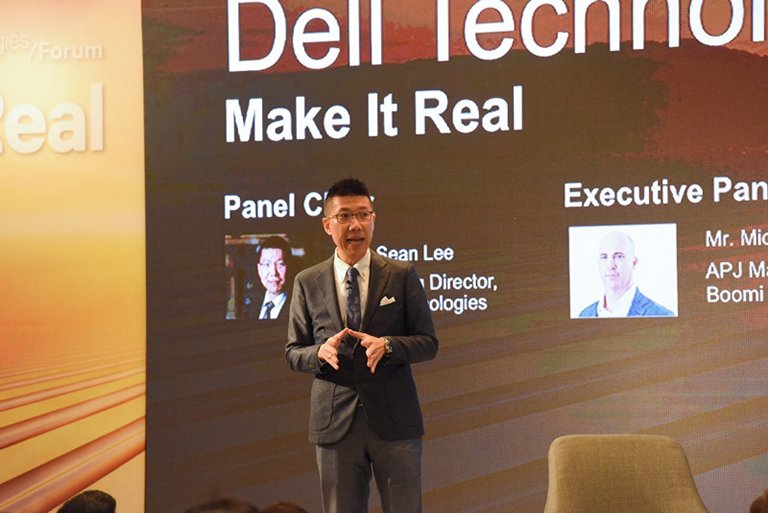 https://hkmb.hktdc.com/en/1X0AI4TV
The Greater Bay Area: Delivering Digital Integration
How a Major US Tech Company is Preparing for GBA Success
If anyone has the tools, expertise and experience to make a success of the Greater Bay Area (GBA) initiative, major US tech conglomerate Dell Technologies does, with its portfolio of offerings from Edge (IoT) to Core (Data Center) to Cloud.
Dell Technologies has built on its Hong Kong beginnings more than 30 years ago and now boasts an extensive, mature and well-connected business network across the whole of China.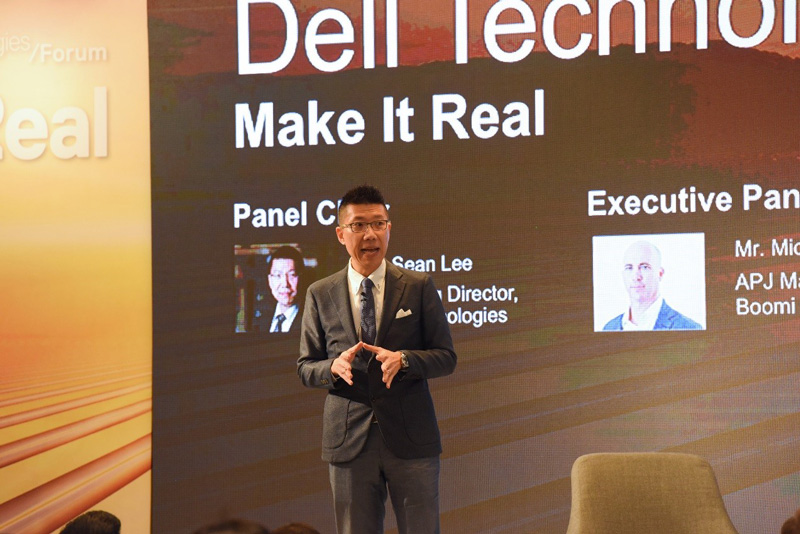 According to Sean Lee, the company's Managing Director, Global Transformation Office, that market expansion during the past two decades, – which includes business and operations in cities covered by the GBA initiative – has not only put the company on a sound business footing on the mainland but also enabled Dell Technologies to develop crucial relationships at central, provincial and municipal government levels. This gives the company a deep understanding of how things work in one of the world's most complex and challenging marketplaces.
Lee knows the company has already tackled its fair share of obstacles in doing business in the country, saying: "Due to the experience we have accumulated over the years in China – including across the GBA – many of our clients see us as more than simply a tech company. They see us as a trusted partner they can collaborate with, one which makes things happen for them. This is because we know how to run a fully inclusive business channel both inside and outside of China."
How GBA Push Can "Lift All Boats"
Lee does not agree with those who suggest the GBA initiative is about upgrading the role of some cities and downgrading that of others. It is, he says, "a rising tide lifting all boats".
"At the moment, there is a lot of talk about the GBA. This consultative phase is very necessary and it will take some time to turn discussion and agreement into solid plans. However, I am confident that all the consultation will lead to action. If the government is putting time and resources into the GBA then of course this is going to lift all boats, so to speak, and we want to be part of that. We expect more growth, absolutely.
"Generally speaking, the component parts of the GBA have between them strong legal and international governance, and robust technology and manufacturing capabilities, along with a very sizeable and well-off population. This makes for a very interesting zone. Can it rival San Francisco Bay or Tokyo Bay? Yes, but it is a bit more complicated," he says.
Lee believes that in the cases of San Francisco and Tokyo you are dealing with a single, already unified zone under one set of rules and regulations. However, in the GBA there are different legal, regulatory and cultural factors that need to be knitted together and this will make the initiative more challenging to pull off. But he is confident that with full collaboration and transparency this can be done – and is the critical thing to do.
"I don't buy the argument that the GBA initiative is an attempt to upgrade some cities and downgrade others," says Lee. "I really think – because of the factors I outlined above – that it truly can lift all boats. If we all charge in the same direction, everyone will be a winner."
Special GBA Experts
To meet this challenge, Dell Technologies – which employs more than 40,000 people across China – is forming dedicated expert teams in both their Hong Kong and southern China offices.
"We have Greater Bay 'specialists', if you like. It is still very much in the early stages because at this point no one knows exactly how this government initiative is going to play out. We are talking to our customers, we are talking to our peers and even our competitors. We are a big technology provider so it is our responsibility to play a leading role."
Lee says Hong Kong remains a strong financial hub and adds that a significant segment of the company's business is with banks and insurers. These financial services institutions are increasingly turning their focus towards cross-border technology issues such as data privacy, information flow, virtual banking and latency requirements (i.e., the time it takes for a packet of data to get from one point to another) within the GBA, as well as across the broader Belt and Road Initiative (BRI) in China and beyond. This is where the company's extensive experience in international trade and supply chain know-how is beneficial to ensuring the necessary proficiency for the implementation and governance processes.
A Greater Bay Ecosystem
Lee says the GBA initiative means Dell Technologies is beginning to see clients make corresponding shifts in terms of investment and resource allocation, something with which, as a technology provider, the company has to align.
"Hong Kong has always been the lead city in terms of its international connections but now that position may be changing," he says. "As things have moved on since the handover in 1997 and the rapid acceleration of the Chinese market, some are taking the view that Hong Kong is increasingly part of a larger ecosystem rather than a singular market. Our clients are working with the premise that Hong Kong can remain competitive and carve out a specific and important role with the GBA initiative. When the pie gets bigger, everyone benefits."
Like many companies, Dell Technologies continues to view Hong Kong in its role as a financial and legal hub, an internationally connected city that remains ahead of anywhere in China when it comes to matters of intellectual property protection, complex commercial arrangements, and contractual and regulatory governance.
Hong Kong and High-Growth Gaming
Dell Technologies sees the gaming industry, which of course has had explosive growth in the Macau Special Administrative Region over the past 15 years, as a high-growth sector for its business.
"We see gaming as a high-growth segment because gaming in Macau has been exported in the shape of operations throughout mainland China," says Lee. "This further emphasises the importance of collaboration and knowledge-sharing within the GBA, as Macau has gained obvious experience and expertise from the many lessons learned in the gaming industry.
"The same goes for the Hong Kong Jockey Club (HKJC), a body we do a lot of work with," says Lee. "Following the first official mainland race meeting at the HK$3.7 billion Conghua Racecourse in Guangzhou in August last year, the HKJC – with its tremendous equine expertise and knowledge of regulatory issues and anti-money laundering precautions – is ideally placed to make sure things are done properly and safely."
The company believes Hong Kong will remain very strong in this area – especially if, as some think, the gaming industry is to expand more on the mainland in the future.
"Hong Kong and Macau have a tremendous amount of expertise on both the technical and regulatory fronts to offer a safe and proper services. These are tried and proven systems, which can accelerate expansion plans while safeguarding the industry," says Lee.
Clearing Clouds in the GBA
Lee also believes Hong Kong is in pole position to take advantage of challenges that lie ahead in the expansion of cloud computing, which is very much the here-and-now of the unfolding digital revolution.
"Did you know that Hong Kong is one of the few cities in the world that has all five of the top cloud vendors in its jurisdiction? They are all here for a reason," he says, adding that this could help the city take a leading role in this area in the GBA.
"With its strategic location just outside of mainland China, international companies serving mainland customers use Hong Kong as an alternative to build out physical infrastructure, when doing so across the border is often a complicated matter. Chinese companies are also looking to use Hong Kong as a springboard for international expansion. This is fuelling tremendous growth in the cloud technology market for companies like ours.
"One downside is the land issue. While the cloud vendors present here have a sizeable data center footprint – many in the Tseung Kwan O area – they have to lease rather than own the land on which the data centers are situated, unlike in Singapore, Tokyo or Sydney. The biggest reason for that is the scarcity of appropriate land," adds Lee.
Among the cloud conundrums that need to be addressed, Lee says, are those revolving around accessibility and movement of applications and their corresponding data sets. For instance, if a company has data stored with various cloud providers in different GBA cities, how do they process the data holistically for compliance and risk management purposes? Which providers do they use to ensure maximum flexibility in the face of differing levels of regulation and data protection policies between mainland China and Hong Kong? And should they continue to own private data centres for regulated workloads or can they realistically move everything to the cloud?
As the digital revolution moves deeper and deeper into the cloud, Dell Technologies is positioning itself as a facilitator for clients large and small, local and international, by offering its expertise in the management of data and making sure the process is compatible between the different sectors of the GBA and also across the rest of China.
Hong Kong and the Future of the GBA
There are other major cities in the GBA, some with vested interests and all with shared goals, but there is no doubt Hong Kong has a key role to play, according to Lee, who has extensive international experience gained throughout his tenure with Dell Technologies in North America, Europe, the Middle East and Asia. He believes the complex nature of the GBA in some ways is much simpler than some areas he has dealt with in the past.
"Yes, it will be difficult to pull all the strands together, especially given today's complex political and economic climate, but when I look at the integration work Dell Technologies and our portfolio of companies have done over the years dealing with more than 100 countries worldwide, I tend to think the GBA challenge is much more manageable," says Lee.
The biggest advantage for Hong Kong businesses in the GBA initiative is that the addressable market is now much larger than the traditional single-market mindset. He believes companies need to readjust their strategies and start drawing much bigger boxes that make up the cityscape of the GBA.
"When I work with the start-up community, I advise them not to think too small but to dream big. The GBA gives a much bigger market beyond Hong Kong to test product strategies, so maximise the opportunity there. This is exactly the way we should look at the GBA," he says.
Special thanks to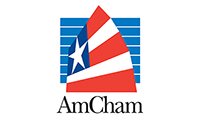 Technology
Information Technology
Hong Kong
Hong Kong
Mainland China