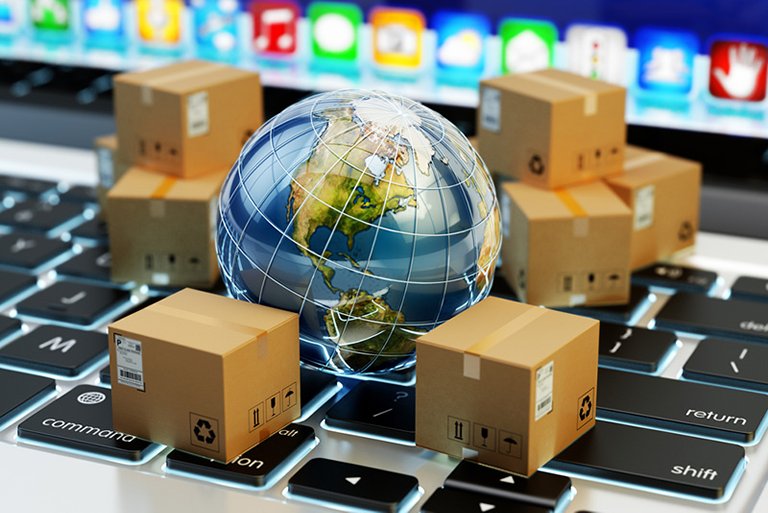 https://hkmb.hktdc.com/en/1X0AI23R
Hong Kong Companies in the GBA (7): The Branding and e-Commerce Services Provider
Interview with Tommy Cheng, Founder and CEO of MY Super eCommerce Co Ltd
Consumers in mainland China have become accustomed to shopping online and their demand for imported goods is growing. Many are even buying imported brands through cross-border e-commerce platforms. According to China Customs statistics, retail imports via these platforms reached RMB78.6 billion in 2018, a year-on-year increase of 40%.
Founded in Hong Kong in 2016, and with branches in Shenzhen and Shunde, MY Super eCommerce Co Ltd specialises in brand development and full-process cross-border e-commerce services for overseas brands on the mainland. MY Super Founder and CEO Tommy Cheng spoke to HKTDC Research about his experience in developing brands and promoting cross-border e-commerce in the Guangdong-Hong Kong-Macao Greater Bay Area (GBA) and in exploiting the distinct advantages of different cities in the GBA to expand his company's business.
One-Stop Solutions
MY Super provides one-stop e-commerce solutions for brands. Its services cover the positioning of stores, operations, market promotion, customer service, member engagement and logistics management. Cheng said: "Our slogan is 'Act Like Your E-Commerce Division' and we want our clients to treat us like an in-house e-commerce division. The responsibility and functions of this division are the services we provide to our clients. In addition to e-commerce services, we also help clients in off-line brand development, for example designing market promotions and arranging exhibitions for clients."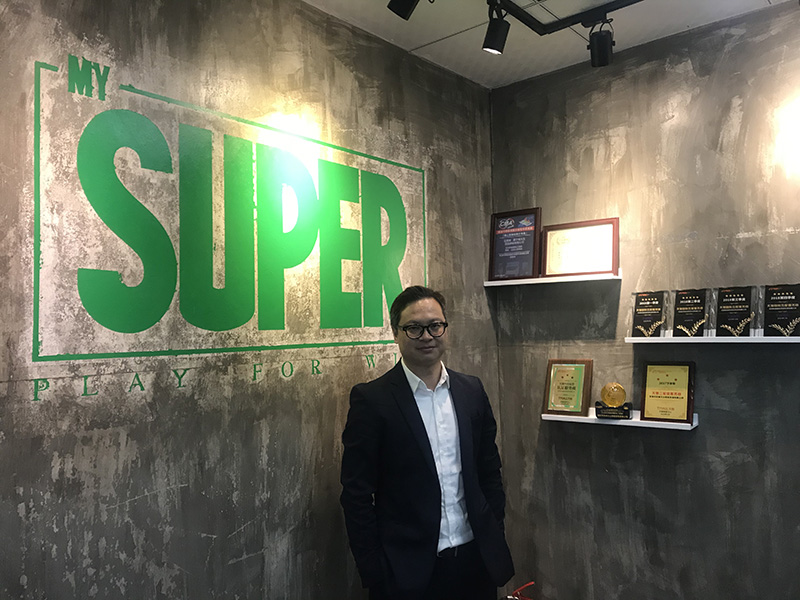 MY Super's existing clients include Sasa in Hong Kong, Choi Heong Yuen Bakery in Macao, the overseas flagship store of actress Carina Lau's lifestyle brand +0, Bernard Magrez, who owns 42 vineyards around the world, and European retail giant Les Mousquetaires. The company handles the business of these brands on Tmall Global.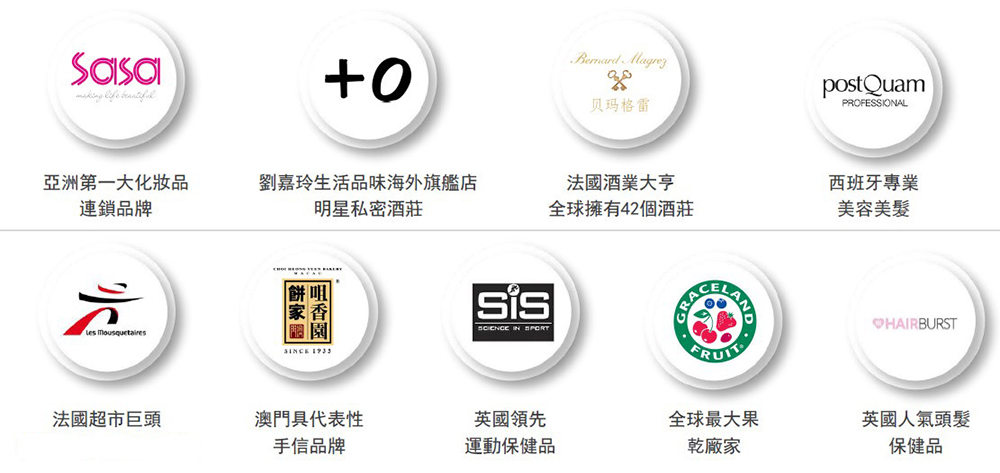 MY Super has been in the cross-border e-commerce business for three years, working extensively with cross-border e-commerce platforms including Tmall Global, NetEase Kaola, JD Worldwide, Xiaohongshu and Vipshop. It won Tmall Global's Excellent Service Provider Award 2018-2019. "This came as an affirmation of our service," said Cheng. "Winning this award is by no means easy. Tmall Global has over 300 cross-border service providers. A total of 15 companies won the award this time, and MY Super was the only Hong Kong company."
Brand Marketing Specialists
Cheng said: "I have personally groomed and handled a large number of brands, an experience I can share with foreign brands wishing to enter the mainland market. Our clients appreciate the fact that we can understand their needs from their standpoint and contemplate issues and co-operate with them on brand marketing principles. Some service providers are more concerned about sales performance. Actually, sales are end-results, the result of the success or otherwise of a brand. Brands that rely on cross-border platforms to expand business all pay great attention to the mainland market. These brands are already very successful in their own country or region and they are fully aware that patience is needed to develop in emerging markets. They need service providers focused on long-term planning as partners. My experience in developing brands can give clients ideas from their own perspectives. One of our distinct advantages is that brand development is in our DNA."
As a cross-border e-commerce service provider, MY Super is often asked by clients why they should trust the firm, particularly when it lacks experience in working with similar products. Cheng said: "Our approach is, firstly, to tell our clients about our past experience in brand development, tell them what we have done and how we built up our own brands. This is a very important step. Secondly, we will show our knowledge and professionalism in the cross-border e-commerce market when communicating with clients to win their trust."
In Cheng's view, MY Super's relationship with brand owners is one of partnership. Cheng said: "Two-way communication is needed in many things and many decisions are the results of consultations. Brand owners know their products and industry, but we are familiar with the mainland market and the operation of e-commerce. We can give them new ideas. Close co-operation between the two sides can help a brand successfully open up the mainland market."
Enormous Market Potential
The mainland leads Hong Kong, even the world, in e-commerce development. The mainland market has a large population base and enormous growth potential. Cheng's recommendation for Hong Kong companies is that they should take advantage of the opportunities associated with the Greater Bay Area to actively develop the mainland e-commerce market. "The development policy of MY Super is to base itself on the Greater Bay Area, team up with good brands and expand our sales in the rest of the world," he said.
Cheng clearly believes it is not too late to venture into the e-commerce market. "The mainland e-commerce market has undergone world-shaking changes during the 16 years since Taobao started business in 2003," he observed. "But as Jack Ma has said, we are just getting started. My hopes for the future e-commerce market are infinite. Even now it is not too late."
He added: "As a local company, we are familiar with Hong Kong and Macao brands since childhood and speak the same language. Our geographical advantage in co-operating with those brands can help them open up the mainland e-commerce market."
Leveraging the Strengths of Different Cities
There is a clear division of labour between MY Super's three locations. The head office in Hong Kong is responsible for negotiating deals and maintaining contact with both overseas and Hong Kong/Macao clients. Financial and administrative affairs are also handled in Hong Kong. Most of the operations team - responsible for store operations and brand strategies - is based in Shenzhen, while the Shunde branch is the company's film and TV production base and customer services centre. The site has an area of 1,000 sq m, including a large film studio.
Cheng said these locations were chosen after careful consideration. "Shenzhen is an important hub for the Greater Bay Area and is close to Hong Kong," he said. "Our Shenzhen branch is located in the Futian Bonded Zone close to Futian Checkpoint, which is easily accessible. As a Hong Konger, it is very convenient for me to go back to Hong Kong to meet clients, go home or meet friends. Proximity to the Hong Kong International Airport also means it is convenient for me to go abroad to meet overseas clients. Talent is another important consideration. Shenzhen abounds in talent for e-commerce operation and planning."
Cheng continued: "MY Super is also the base of the internship programme of Alibaba Entrepreneurs Fund. We sponsor Hong Kong students and give them an idea of frontline experience in running e-commerce operations. The programme sends interns to our company for six months of training. Transport-wise, the choice of Shenzhen is also convenient for our Hong Kong colleagues."
Meanwhile, Shunde was chosen mainly on account of talent considerations, he said. "Shunde is traditionally the home of electrical appliances. Many home appliance brands have started their own e-commerce business and have built up a large pool of talent for e-commerce video production and customer service. Shunde has low manpower costs and it is relatively easy to recruit suitable persons there. The local government also supports the arrival of e-commerce enterprises and offers preferential policies to e-commerce. For example, rental subsidies of up to 50% are offered for office space in designated areas. Tax breaks are also offered to some professional people."
Cheng said MY Super plans to open offices in Hengqin, in Zhuhai, and in Zhongshan. "Hengqin is a new bonded zone. From the perspective of e-commerce, we hope to see more preferential policies for this zone. Meanwhile, Zhongshan is also a good choice. The city has a well-developed lighting industry and has assembled a large pool of industrial talent. The local government is proactive and willing to give policy support. The future opening of the Zhongshan-Shenzhen Corridor [1] will provide convenient transportation between different branches in the Greater Bay Area and will further improve the one-hour living circle."
Hong Kong's Strengths in Cross-Border E-Commerce
Acknowledging Hong Kong's obvious edge in cross-border e-commerce, Cheng said: "To begin with, Hong Kong's international experience in logistics has always been of great use. Cross-border imports involve many different logistic services, including warehousing and customs declaration. Hong Kong has an obvious edge in these. We have many overseas clients and Hong Kong is always chosen as the first stop in logistics management. Goods are first dispatched to Hong Kong and shipped to different parts of the mainland through different platforms. The territory is an excellent and irreplaceable transit point whether the goods are sent to mainland bonded warehouses or are dispatched to the mainland directly through direct mail."
Secondly, in relation to cross-border e-commerce, mainland consumers mainly obtain information on foreign brands through social media (notably WeChat and Weibo), the Xiaohongshu platform and vertical e-commerce platforms such as Mogujie and Meilishuo. In addition to these, Hong Kong is also an important source of information. "Hong Kong is a popular sourcing destination," Cheng said. "Large numbers of visitors come to Hong Kong each year, including mainland shopping agents. There are many brand owners and brand agents in Hong Kong. They have good access to foreign brands and have a lot of experience in dealing with foreign brands. Using Hong Kong as a brand exposure leverage point for more mainland consumers to get to know the brand owners and brands is conducive to brand expansion. Hong Kong is also an ideal place for brand publicity and can serve as a unique publicity outpost in helping foreign brands enter the mainland market."
In this information age, all trades and professions in Hong Kong can keep their fingers on the pulse of world trends. Rich and abundant information helps to stimulate new ideas, which is why Hong Kong has earned itself a reputation as a creative capital that excels in branding and design. MY Super frequently partners with local advertising and brand strategy companies to help mainland clients in their brand development and creative planning.
Cheng said that all clients in cross-border e-commerce are overseas brands, Hong Kong has an advantage in the collection of payments when doing business with them. He said: "Payment of goods sold through Alibaba is also paid to their brand owners through Hong Kong banks. As far as money flow is concerned, basically all monetary transactions are done in Hong Kong, which is convenient both for foreign and Hong Kong brands."
Suggestions for Business Support in the GBA
Cheng said he hopes the Hong Kong government will unveil more policies to support Hong Kong companies in exploiting the opportunities presented by the GBA. "Many startups have many creative ideas but lack capital in the initial stage," he said. "The Hong Kong government may establish some start-up funds or give start-ups support in different stages of their development, such as offering them preferential loans or promoting bank linkage. The government's existing Dedicated Fund on Branding, Upgrading and Domestic Sales (BUD Fund) and its Technology Voucher Programme are a big help to companies but more can be done. The approvals process can also be expedited."
The Hong Kong government could also set up dedicated organisations, institutions or departments to help Hong Kong companies get a better grasp of policies and communicate with government authorities in different mainland GBA cities on policy issues, Cheng believes. "This department can provide more information to Hong Kong companies, such as what policy concessions Hong Kong companies wishing to start their business on the mainland can get," Cheng said. "It can act as an advisor or agent. There are intermediaries in Hong Kong that can help companies apply for the BUD Fund. The government may connect more with these agencies to help Hong Kong companies intending to start their business on the mainland apply for local policy concessions."
He added: "The ideal scenario is for the government to set up a Hong Kong Office as a window for counselling and connection between Hong Kong and mainland cities. In addition, we can make use of platform tools such as WeChat Public Account and phone apps to push information on subsidies available for foreign-funded enterprises in different cities. We can also set up social media chat groups for Hong Kong companies to network and share experience and information."
---
[1] The Shenzhen-Zhongshan Corridor is a bridge linking Shenzhen and Zhongshan. Construction commenced on 30 December 2016 and is slated for completion in 2024.
Information Technology
Advertising Services
Macau
Hong Kong
Mainland China
Hong Kong