https://hkmb.hktdc.com/en/1X0AHZTA
Accessing the ASEAN Consumer Market: Toys and Games (Marketing)
Attending Trade Fairs to Connect with Buyers and Potential Partners
Exhibiting at a regional or local toys and games trade fair allows brands, suppliers, and traders to meet prospective buyers and partners in ASEAN. Some toys fairs in the region also provide opportunities to reach out to local consumers and listen to their feedback. For toymakers and suppliers looking to make an inroad into a new ASEAN market, exhibiting at or visiting a trade show can help them become more aware about the market trends, stimulate new ideas about product innovation, gain access to information about the local market competition, and generate leads on strategic alliances with retailers and distributors.
HKTDC Hong Kong Toys & Games Fair
Every year, buyers from around the globe attend the HKTDC Hong Kong Toys & Games Fair to source from over 2,000 toys and games exhibitors. The fair is an international platform where exhibitors can meet with buyers from many ASEAN countries, including Thailand, Malaysia and Singapore.
One of the largest toys and games shows in Asia, this four-day event provides a great sourcing and networking opportunity for global buyers. In 2018, the show attracted 455 exhibitors and 38,900 buyers from 130 countries and regions.
Animation, Comics & Games Expo (ACGHK)
The Expo provides an ideal platform for sales and business opportunities in creative and digital entertainment development. ACGHK attracts many governmental organisations and commercial groups from Southeast Asia, Mainland China, Japan, Korea, Europe and the US looking for new business ventures and opportunities.
SGCC, previously known as Singapore Toy, Game & Comic Convention (STGCC), offers comics, toys, games, manga, anime, cosplay and collectibles with a line-up of industry heavyweights, the latest pop culture releases and stage entertainment.
Indonesia International Toys & Kids Expo (IITE)
The IITE is the largest toy show in Indonesia, showcasing play clay, dolls, puppets and plastic building bricks. To explore the Indonesian market, Hong Kong toys suppliers may join IITE to meet local buyers and potential partners.
Allow Customers to Experience the Toy Before Purchase
Toys suppliers should communicate with retailers and distributors to make sure that consumers are able to have a hands-on experience of their products, as this can create an excitement about the product and build loyalty bonds. Instead of sitting inside boxes on a shelf, toys could be put out on open display for customers to try out and play with.
The use of in-store videos providing product information can also appeal to both target customers and casual shoppers. For instance, if a toy product is based around creating things out of building blocks or clay, sharing customers' videos of what they have made is an effective way to showcase what can be achieved. LEGO is a trailblazer when it comes to making video the centre of its brand. Viewers can sort videos by themes, categories and favourite characters. LEGO's website videos feature special offers, promote new product lines, and prompt viewers to play branded video games.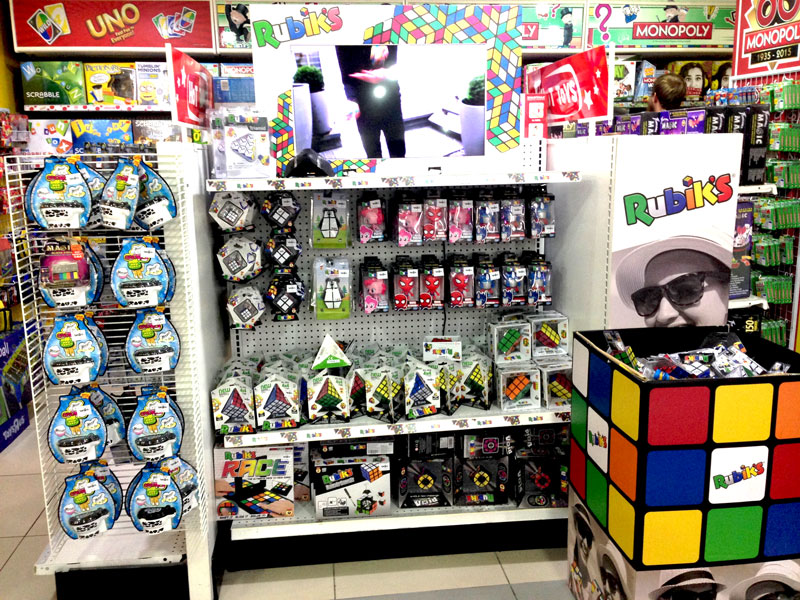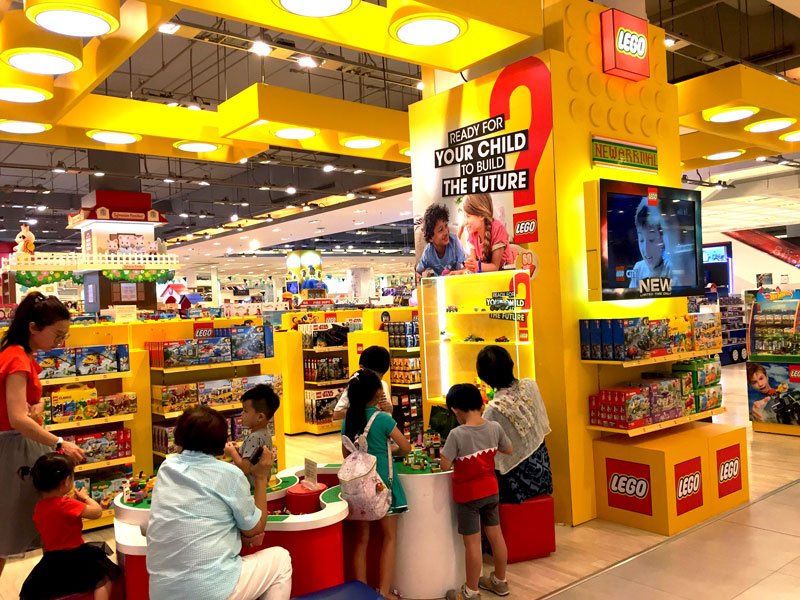 Social Media and Influencer Marketing
Digital space is the new playground for children and young adults across ASEAN. To reach and engage these consumers, toys and games companies should build a strong online presence. Foreign toys brands need to make sure that their social media content is engaging and resonates with the target market. Alternatively, they could consider buying paid ads or sponsored posts on social media such as Facebook and Instagram to boost their visibility.
These days, however, it is not enough for brands simply to put their products on an online marketplace and engage in paid advertising campaigns every now and then. In ASEAN, brands are getting increasingly involved in live streaming. Major social networks such as Facebook, Instagram, YouTube, Twitter and Snapchat have been adding live streaming functionalities to strengthen their appeal to social media users. Global game companies like Sony, Capcom, Ubisoft and Tencent are also harnessing social media and live streaming because they see them as the most important marketing conduits for their new games. The key to success with video games in ASEAN markets is to encourage gamers and developers to share graphics, GIFs, and videos of gameplay and make them go viral.
Brands can also add influencer marketing to their marketing mix. Some juvenile YouTubers in ASEAN have racked up hundreds of thousands of subscribers to their page with videos which routinely gain millions of views. Online influencers like these regularly recommend toys and games to their subscribers and followers. Influencer marketing platform MuseFind says 92% of consumers trust an influencer more than an advertisement. And, with the spread of adblock technology, it is becoming increasingly likely that many consumers will never even see a brand's expensive new advertising campaign.
Many toy brands are keen to collaborate with influencers to promote their latest products. One Hong Kong-based start-up, Advwhere Limited, has built a self-served and data-driven platform named Cloudbreakr to match brands with the right influencers in different markets. The platform connects brands with the most influential content creators, who turn the brand message into a steady stream of compelling stories, photos and videos on social media. For more details, please refer to: https://www.cloudbreakr.com/
However, as easy as social media has made it to connect and interact with customers, it does come with a few drawbacks. Unlike other forms of marketing, in which marketers retain control of the content, there is no control on social media. This can be great if people love a brand, but a disaster if they do not. Platforms like Facebook and Twitter allow everyone to share their opinions, which makes for interesting conversation, but can be dangerous for marketers.
Pros and Cons of Social Media Marketing
Pros
Cons
Access to large audiences
Marketers do not have control of the comments
Encourages sharing and interaction with customers
Potential for embarrassment
Increases brand awareness and loyalty
Takes a lot of time and effort to maintain an interactive social media account
Uncovers valuable customer insights
Must react to public relation crisis swiftly
Before jumping on the social media bandwagon, brands must have clear online marketing targets and plan activities that can help them achieve that goal. Thanks to the analytic tools on popular platforms like Facebook and Twitter, brands can measure how successful they are in doing so.
Please click here to download the full research report.
Malaysia
Thailand
Indonesia
Southeast Asia
ASEAN