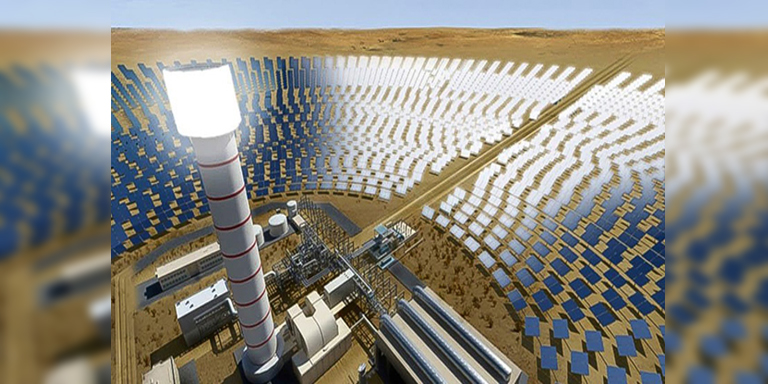 https://hkmb.hktdc.com/en/1X0AHZFO
Belt and Road fund secures 49% stake in renewable energy platform
Beijing-based Silk Road Fund confirms go-ahead of joint venture with Saudi Arabia's Acwa Power green utilities group.
Mainland China's Silk Road Fund (SRF) has announced plans to acquire a 49% stake in Acwa Power Renewable Energy Holding (APRE), the renewable-energy platform developed by Riyadh-headquartered utilities business Acwa Power. The move follows the earlier signing of a memorandum of understanding between the two parties related to the joint development of such a platform.

Administered from Beijing, the Silk Road Fund is a state-owned investment vehicle established to help deliver on the objectives of the Belt and Road Initiative, China's 's ambitious overseas infrastructure development and trade facilitation programme. Acwa Power is a leading Saudi developer, owner and operator of power generation and water desalination plants, with the APRE its platform for developing renewable-energy projects in a number of emerging markets. In particular, it has initiated several solar and wind power projects in the United Arab Emirates, South Africa, Jordan, Egypt and Morocco. Its developments to date are said to have an aggregate generating capacity of 1,668 megawatts.

Welcoming the deal with the SRF, Rajit Nanda, Chief Investment Officer of Acwa Power, said: "As one of the leading developers of power and water assets in the region – and as a business based in a key Belt and Road partner country – we are delighted to have the SRF on board. This new relationship cements our role as supporting both the economic transformation envisioned by the Belt and Road and that of Saudi Arabia's own forward-looking Vision 2030."

Also welcoming the move, a spokesperson for the SRF said: "This new arrangement will play a key role in deepening cooperation between Saudi Arabia and China with regard to the infrastructure and new energy priorities of the Belt and Road, while also facilitating the joint development of the Green Silk Road."

As a result of the deal, the SRF now has a stake in a number of the Middle East's key renewable energy projects. In Jordan, for instance, the APRE has two photovoltaic solar facilities – in Mafraq and Risha – while it is also midway through building three solar facilities at the Benban solar complex, as well as the 200MW Kon Ombo project in Egypt. The Benban project alone is valued at some US$214 million and has been 75% funded by the European Bank for Reconstruction and Development and the Industrial and Commercial Bank of China.

In addition, in February this year, APRE won the tender to build Bahrain's first large-scale PV solar plant, which is to be developed on the Askar landfill site. It has also signed a deal to develop the $400 million Ibri solar project on behalf of the Sultanate of Oman. In November, it also secured the required funding for its Sakaka solar PV project in Saudi Arabia.

Reassuringly, the SRF and Acwa have a long history of successful cooperation. Earlier this year, for one, they co-financed Dubai's 950MW CSP Mohammed bin Rashid Al Maktoum Solar Park project. By 2030, this massive undertaking is expected to produce 5,000MW of power, following a total investment of AED50 billion (US$13.6 billion). In comparison, this is more than the generating capacity of Hong Kong's largest power station, Castle Peak at 4,100MW, and nearly half the overall generating capacity of the city's five power stations.
Related link
HKTDC Research
Hong Kong
Middle East
Saudi Arabia