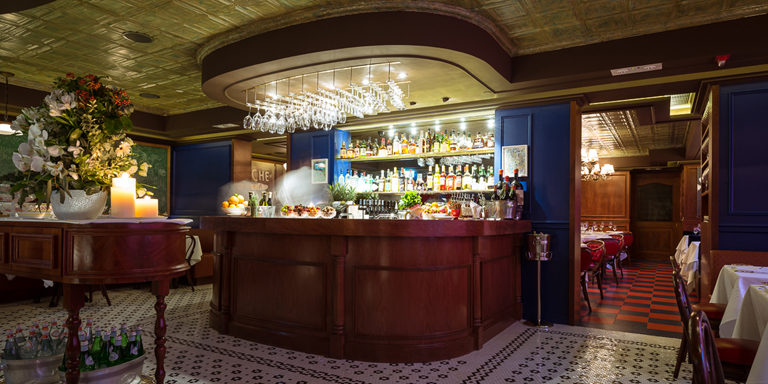 https://hkmb.hktdc.com/en/1X0AHZEP
Thriving in fast-paced restaurant scene
Starting out at just 26 years old, a Hong Kong entrepreneur has built one of the world's highest-grossing multi-brand restaurant groups.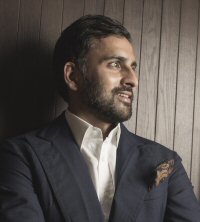 Widely regarded as a global dining capital with its diverse eating options, the Hong Kong food and beverage (F&B) market is currently worth US$159 million, according to Statista, with revenue predicted to grow 10.3% over the next five years. In a city where eating out is ubiquitous, however, creating restaurants with long-term appeal can prove challenging. Nevertheless, innovative dining concepts and cutting-edge plates can help restaurants find favour with the city's discerning diners.

One Hong Kong group pushing culinary boundaries is Black Sheep Restaurants, whose culinary innovations were recently applauded at Asia's 50 Best Restaurants awards, with its neo-Parisian restaurant Belon winning the Highest Climber Award, rising 25 places on the 50 Best List to No 15.

In November last year, New Punjab Club earned its first Michelin star (Belon also has a star) – becoming the world's only Punjabi restaurant to win such an accolade. Celebrating its fifth anniversary in 2019, the group's Cantonese restaurant Ho Lee Fook, which is inspired by old-school cha chaan tengs (Hong Kong-style cafes) and late-night Chinatown hangouts in 1960s New York, is another of the group's successful concepts, and one that the group considers ripe for global expansion.
Having opened 24 restaurants in six years – 23 in Hong Kong and one in Shanghai – Black Sheep Restaurants is one of the world's highest-grossing multi-brand restaurant groups. Its 34-year-old co-founder Asim Hussain, who set up the business with partner Christopher Mark in 2012, is the youngest restaurateur in the world to hold two Michelin stars. Mr Hussain recently shared with Hong Kong Means Business his "recipe for success".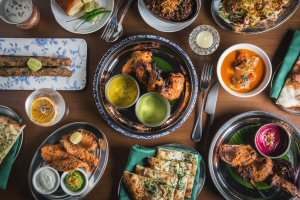 We hear that the commitment to ideas ensures that Black Sheep Restaurants has stayed on top of their game. How committed are you to your ideas?
If I have an idea, I need to believe in it like it is my religion because otherwise, no one else will.

You founded Black Sheep Restaurants in your mid-20s. What were some of the challenges of establishing the company while you were so young?
The initial challenge was having anyone take us seriously. I was only 26 and we learned very quickly that raising funds is a tricky game − and there is a big difference between someone saying they are going to invest in you and the money actually appearing in your account. At the time, that was very difficult for us, but now I see it as a blessing as we've always been able to do things our way.

More recently, we've been through a period of incredible growth and have evolved from being an ambitious start-up to one of the highest- grossing multi-brand restaurant groups in the world. But that transition has meant that we have had to constantly revaluate how we do things, stay open-minded and flexible, retire processes that we outgrow, while adding new systems to our toolkits, all while being dogged and stubborn when the initial reviews of our work were sometimes lukewarm, and sometimes scathing.

You recently opened your first outlet outside Hong Kong, Canton Disco, in Shanghai. What were some of the challenges of setting up in Mainland China?
We were fortunate to be working with local partners–The Edition team and The Social Company–when we opened Canton Disco. It was important to us to work with the right partners. We've seen many groups come to Hong Kong from places like London or New York and try to replicate their success in this city without really understanding it. We know that every time we enter a new neighbourhood within Hong Kong we discover new challenges, so when we opened something outside of the city we knew there would be new hurdles to navigate and wanted to learn as much as we could from our partners.

Staff welfare is important to the company. If employees fall on hard times, you've created a safety net with the Black Sheep Family Fund – tell us about that.
When my partner Chris and I started out, creating a company that looked after team members was always our No 1 goal, from small things like never paying people late – a practice widespread within the industry – to big initiatives like the Family Fund, a blind-needs trust that offers interest-free loans for education for team members and their families. We also offer health grants for hardships including accidents, illness and injury. The financial resources come from a percentage of group sales and co-founder salaries, and team members can donate whatever they are able to give.

What makes the Hong Kong F&B scene unique compared to other places in the world?
It's a very competitive dining scene: per capita, Hong Kong has more restaurants than anywhere else. But we like being in a competitive environment – it pushes us to be excellent. We cannot do mediocre work when the landscape is this dynamic. If we were somewhere less competitive, maybe our work would not be as good and we would not have two Michelin stars.

Tell us about any other new restaurants on the horizon.
We are looking forward to opening three more niche culinary stories here in Hong Kong in the next few months, and we are looking to open our first European restaurant this year, too.

The culinary world will beat a path to Hong Kong's door in August for the HKTDC Food Expo.
Related link 
Black Sheep Restaurants