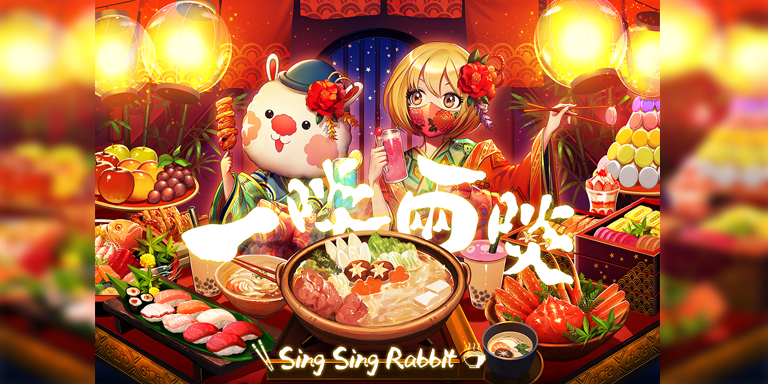 https://hkmb.hktdc.com/en/1X0AHXHS
Sing Sing Rabbit reaches for stars
This mysterious vocalist sees the world as a first step to taking her brand across the universe.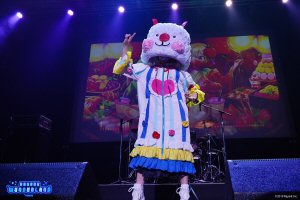 Unconventional artist Sing Sing Rabbit debuted in 2011 and is definitely no stranger to those familiar with the local music scene. Wearing an eye-catching giant rabbit head mask, Sing Sing Rabbit does things out of the box, showing her determination to reach for the stars with creativity. Her signature cartoon trademark brings her licensing opportunities beyond music, helping her reach new markets in Asia such as Japan and Taiwan.

Sing Sing Rabbit's success followed a series of surprises and unexpected events. She appeared with the rabbit head mask in her first music video in which she adapted singer Z-Chen's May I Love You into a medley of 10 of her favourite love songs. To her surprise, the video trended on several search engines and received extensive media coverage in Taiwan. Later, to celebrate the third anniversary of her debut, Sing Sing Rabbit went to Australia with her team and sent a miniature Sing Sing Rabbit on a weather balloon to outer space, singing one song in 24 different ways along the journey.

Sing Sing Rabbit amazes her fans with incredible stunts but "the singing rabbit" appeared by accident. She does not want to reveal her identity for personal reasons so always wears a mask or head-dress. Her designer friend brought her a rabbit head mask made from a lamp shade when they filmed her first music video. The result unexpectedly fascinated netizens with its mystery and originality.
Versatile style, dare to be different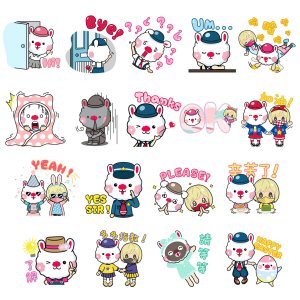 Made 100% in Hong Kong, Sing Sing Rabbit was signed to Japanese management agency HoriPro in 2013, expanding her presence in the Japanese market to rank among such A-list celebrities as Satoshi Tsumabuki and Haruka Ayase. Her latest single Green Hope has reached the playlist of the Japanese convenience store chain FamilyMart, which has more than 17,000 outlets across Japan. Monday Tea ( –ちゃちゃ入れマンデ ー), one of the most popular TV shows in the Kansai region, plays her music video during the programme and has adopted her song as the theme tune at the end of the show.

Sing Sing Rabbit has taken part in the HKTDC Hong Kong International Licensing Show, organised by the Hong Kong Trade Development Council, since 2015 in order to expand the brand's licensing opportunities. The show led to her collaboration with Henderson Land Development, which organised Easter exhibitions at eight of the company's shopping malls. "What gives Sing Sing Rabbit her edge on licensing is her versatility," a Sing Sing Rabbit representative said. "We can launch physical products or digital items [such as digital stickers], as well as large-scale installations as a photography hotspot, and deliver live performances. We can also collaborate with different brands, using their platforms to diffuse Sing Sing Rabbit's messages, so that more people get to know about her."
Multi-media licensing strategy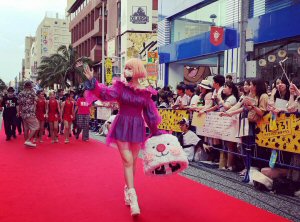 Sing Sing Rabbit admits it is a challenge for a young Hong Kong brand to compete with other household-name cartoon characters around the world, but she has rapidly succeeded in partnering with multiple Japanese and Taiwanese game firms. Cytus2, one of the most-sought-after mobile games in the world, chose Sing Sing Rabbit for its first partnership with a Hong Kong singer for music and promotion. Japanese mobile game giant Donuts' Unmanned War 2099 adopted Sing Sing Rabbit's New World as its theme song.
These collaborations with international brands that share her vision have granted Sing Sing Rabbit and her team great confidence and recognition. Back in 2017, they worked with Shanghai Times Square, setting up an eight-metre-tall large-scale Sing Sing Rabbit Christmas installation. They also had a collaboration with Samsung Electronics to launch a series of Easter wallpapers for mobile phones, appearing in all the company's outlets.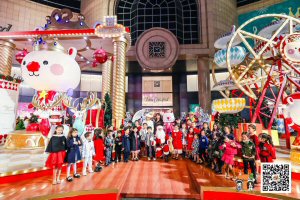 Planned projects include a licensing business with a well-known convenience store chain and a 3C (telecoms, IT, office equipment, imaging) brand, designing masks with a fashion brand, and music and marketing collaborations with Taiwanese or Japanese game developers. Her licensing plan will focus on three categories − merchandising, performance and music − staying active in both the online and offline world.

Bursting with creativity, Sing Sing Rabbit's ambition, just as with her music video, is not confined to Earth. "The ultimate goal is to reach the whole universe! I hope one day when human beings set foot on other planets, they will see Sing Sing Rabbit there too. We need to take small steps to reach this goal, one at a time. In the future, we will cross over with different parties, combining music and art, inviting illustrators all over the world to interpret Sing Sing Rabbit's music. We would like to publish magical fiction and comics too."
Related link
Fan page