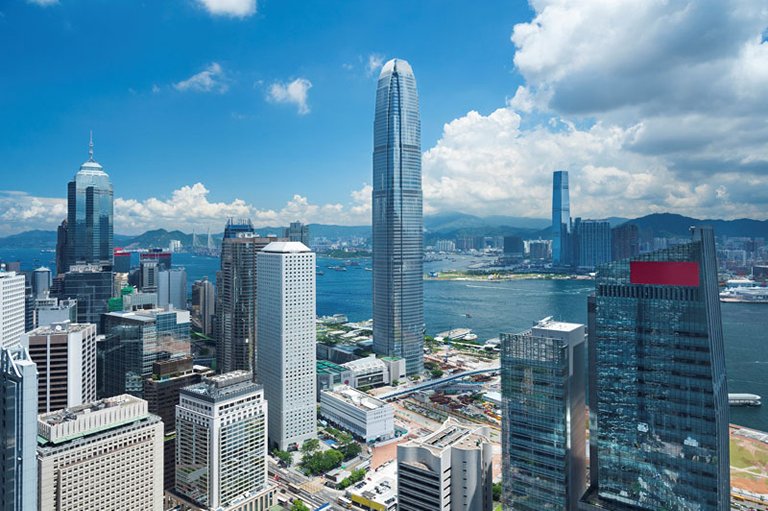 https://hkmb.hktdc.com/en/1X0AHX90
The Greater Bay Area: Land of Opportunities for Hong Kong's Real Estate Sector
Major international investment funds are approaching property consultancy Cushman & Wakefield for its evaluation of opportunities in the Greater Bay Area (GBA) more frequently, according to the firm's Hong Kong Managing Director, John Siu. This trend for setting up offshore companies for Shenzhen and Guangzhou real estate investment and corporate share trades will grow in order to facilitate investment in these burgeoning GBA property sectors.
Siu said: "Such transactions are becoming more frequent as those markets become more mature and popular, with the full mix of retail and offices at investment grade. While most such institutional investors had previously been interested in Beijing and Shanghai in the past, they are now more open to opportunities in the GBA and I believe such investment will accelerate if they see the Shenzhen and Guangzhou markets, the two top mainland cities in the GBA, achieve higher liquidity and become more attractive."
Hong Kong's Corporate Role
Under this approach, overseas investors set up property trading operations in Hong Kong as an open economy for share transactions. At the same time, they also establish wholly foreign owned enterprises (WFOEs) in Shenzhen or Guangzhou, enabling them to engage in a profitable property. While other GBA cities have yet to become part of this trend, Siu believes that institutional investors will start considering them as opportunities recede over time in the two leading mainland cities and competition for tradable stocks rises.
Many have agreed that such investment is set to boost Hong Kong's initial public offering (IPO) market. This is due to the Special Administrative Region's position in the GBA, which has an economy worth an estimated US$1.6 trillion – larger than the combined GDPs of Russia, Australia, Mexico, Indonesia and Switzerland – as well as a population of 68 million.
Cushman & Wakefield is no stranger to the GBA, a region that includes Hong Kong, Macao and nine cities in Guangdong Province. Siu said: "As a global firm we have been established in Hong Kong, Shenzhen and Guangzhou, with separate offices in each city, for almost 25 years, in the belief that those cities were going to take the lead in terms of economic development in southern China. In fact, about five to seven years ago our business in Shenzhen and Guangzhou grew in leaps and bounds, to the point when we decided to develop a GBA business platform purpose-built for tapping opportunities."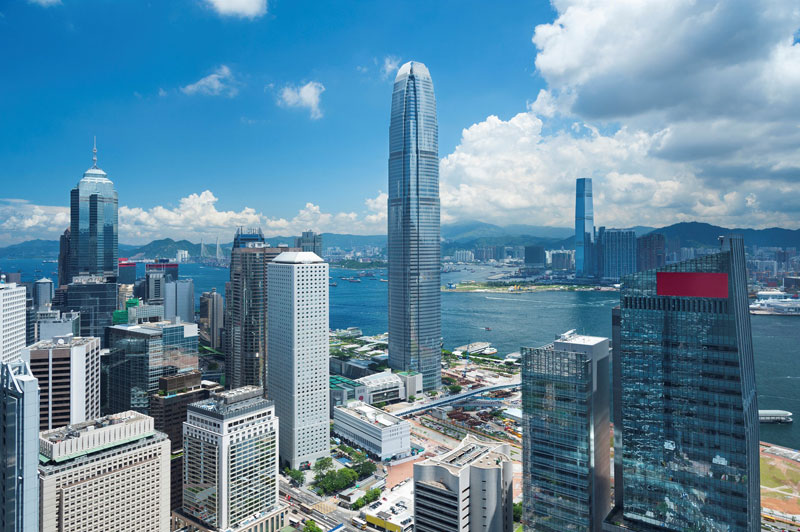 Cohesive Approach to Business
This strategy is aimed not at evaluating individual cities in isolation but within the GBA concept, in which cities need to work more closely to achieve optimum goals. Siu believes that Cushman & Wakefield clients will be aiming to do business in a more cohesive way, saying: "As a service company we must follow suit with our clients, exploring the best opportunities in individual property sectors."
Hong Kong is itself very much part of this approach to considering property market activity. Siu said: "Hong Kong is going to benefit a lot – particularly in the office sector – because mainland China companies are very interested in coming to Hong Kong to establish a physical presence, partly as a result of national trade and investment policy. 'Going out' internationally usually means the first step is Hong Kong for these companies and Hong Kong is benefitting already from mainland firms embarking on proactive buying or leasing of Hong Kong offices."
Vision to Position Hong Kong
The Hong Kong government's announced Lantau Tomorrow Vision policy aims to develop some 1,700 hectares on manmade reclaimed islands off the SAR's eastern Lantau Island to create a new "liveable, economically-viable centre". This will also increase land supply in the constrained local market and help the growth of the Hong Kong economy long-term, including property investment, according to Siu. He said: "That's a good thing for residential, office and retail opportunities, enabling Hong Kong's economy to grow according to the GBA development plan. Hong Kong needs more land for a lot of business activities; for example, the GBA integration will further stimulate tourist numbers, requiring more hotels and shopping malls, which in turn will help Hong Kong's economy to grow."
Evaluating Markets
Cushman & Wakefield has closely evaluated markets in other GBA cities. Siu said: "Shenzhen will certainly benefit under the plan from the office sector perspective because of the continuing transformation of its economy. The GDP component of Shenzhen's tertiary services sector is now about 57% (compared to Hong Kong's 92%) and Shenzhen's service-based economy will accelerate as the workforce becomes more white-collar, working in backend finance and insurance, for example. The office sector will therefore benefit."
While in the same league of tier one cities, Siu regards Guangzhou as slightly behind Shenzhen for office rental growth due to Shenzhen's developing economic structure, with the latter's stock exchange and finance and technology related activities. He said: "Guangzhou is the trading hub for Guangdong Province, but trading companies are less willing to pay the higher rents for premium grade office accommodation than in Shenzhen, so the market is differentiated."
At the same time, institutional fund investors are eager to acquire real estate projects in these cities: Siu said: "Rental yields in Guangzhou and Shenzhen are at between 4% and 5% compared to the more mature Hong Kong property market yields at 2.5 to 3.5% maximum."
Second tier cities for institutional property investment in the GBA include the central Guangdong provincial cities of Foshan and Dongguan, along with the southern coastal city of Zhuhai with its new bridge connection to Hong Kong and Macao, Siu said: "Foshan and Dongguan are in parallel in terms of GDP structure and volume as well as population size whereas Zhuhai has drawn quite a lot of investment attention for its Hengqin Free Trade Zone."
In the third tier, Cushman & Wakefield picked the western Guangdong city of Zhongshan as a potential property investment prospect in the medium- to long-term, mainly due to the bridge, tunnel and road link being built linking with Shenzhen in eastern Guangdong by 2023. With third tier cities attracting much lower land prices and labour costs than first and second tier cities, the company has selected Jiangmen in the west and Huizhou in the east of Guangdong for investment preference.
A Different Mainland Game Plan
Siu stressed that Chinese mainland property investment is very different from the open, finance-driven tendering procedures followed in Hong Kong. He said: "On the mainland, for developers to buy a piece of land they must identify and bring forward a theme for developing an industry, such as high technology or finance or entertainment, in order to acquire land from relevant government authorities. These are much stricter requirements now.
"Much depends on the individual city or district government and could require the developer to take part in free trade zones, such as the Shenzhen-Hong Kong Modern Service Industry Cooperation Zone in Qianhai or the Nansha New Area free trade zone in Guangzhou. Authorities are now more aggressive in promoting such zones when inviting developers from outside the mainland."
Siu cited the example of a Hong Kong-based developer having a project in Hengqin, the free trade zone of Zhuhai, bringing in an international soccer club to run a sports academy and a world-class education institute to run an international school. This is an example of when a local government is willing to grant leases to a developer able to create a concept to bring business to the development zone itself.
Despite greater land use restrictions on the mainland, institutional fund investors are very eager to acquire such GBA real estate projects, as rental yields at between 4% and 5% are more attractive than in more mature markets such as Hong Kong. Despite this, such investors need financing from Hong Kong banks, as the cost of capital is much lower than on the mainland, while they also require real estate service providers such as Cushman & Wakefield to set up opportunities for attractive listings, as well as Hong Kong-based lawyers and accountants to carry through transactions and validate financial dealings.
Challenges and Opportunities
Siu expects to see an easier flow of people and goods under the GBA development plan, including relevant tax incentives. He said: "Information and capital flows may be more challenging from my perspective as they are very much regulated in Mainland China."
Cushman & Wakefield's integrated services provide the company with considerable property-related work in the GBA, from transaction, consultancy and valuations to management at every step of the project. Siu said: "This is a cycle of opportunities already happening."
Special thanks to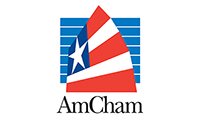 Hong Kong
Hong Kong
Mainland China